Hello fellow traders. In this technical blog we're going to take a quick look at the Elliott Wave charts of NIKKEI . Break of February 5th peak has made the cycle from the 12.26 low incomplete to the upside. The price structure is calling for more strength toward 22214-23476 area. At this stage short term cycle from the 02/08 low is also showing incomplete sequences. We believe that February cycle can be unfolding as Elliott Wave Zigzag structure, when now doing 3rd leg up (C) of Zigzag. In the following article, we're going to explain the Elliott wave Pattern and Forecast.
Before we take a look at the real market example, let's explain Elliott Wave Zigzag pattern.
Elliott Wave Zigzag is the most popular corrective pattern in Elliott Wave theory . It's made of 3 swings which have 5-3-5 inner structure. Inner swings are labelled as A,B,C where A =5 waves, B=3 waves and C=5 waves. That means A and C can be either impulsive waves or diagonals. (Leading Diagonal in case of wave A or Ending in case of wave C) . Waves A and C must meet all conditions of being 5 wave structure, such as: having RSI divergency between wave subdivisions, ideal Fibonacci extensions and ideal retracements.
At the graphic below, we can see what Elliott Wave Zigzag structure looks like. 5 waves up in A, 3 wave pull back in B and another 5 waves up in C.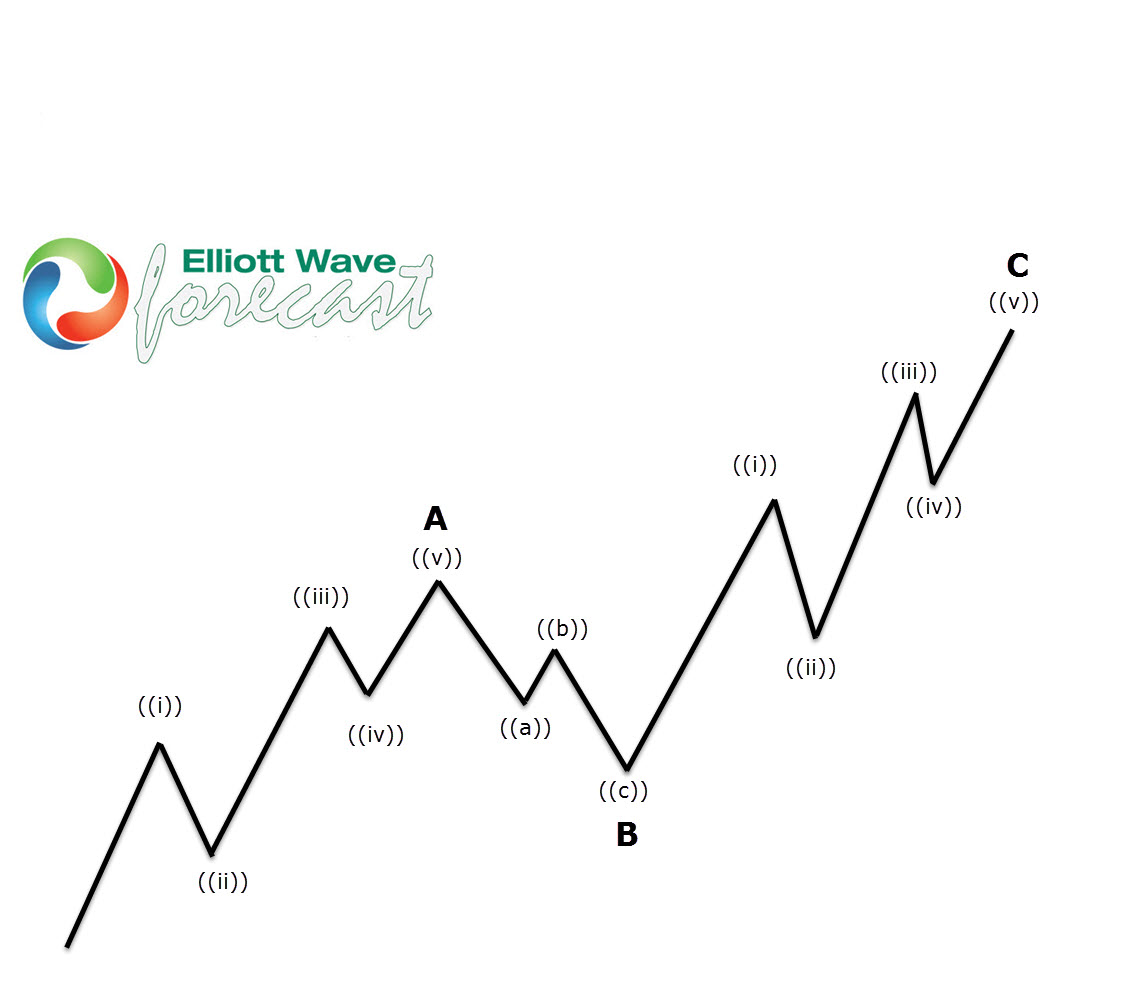 Now, lets' take a look what Elliott Wave Zigzag looks like in the real market.
NIKKEI 1 Hour Elliott Wave Analysis 02.14.2019
Short term cycle from the 20169 (02/08 ) low ended as 5 waves structure. It's labelled as wave (A) blue. We believe wave (B) pull back is correcting cycle from the 02/08 low, unfolding as another ABC Zigzag. We got 5 waves from the peak, and current bounce can be only wave B of (B). Another leg down C red is expected to complete proposed pull back. Once (B) pull back completes we should ideally get more strength in wave (C) red due to incomplete bullish sequences we have in the December's cycle.