Shopper experience is the true sales driver. Amazon disrupted the entire brick-and-mortar retail sector by creating an enjoyable and easy way for people to order books online. Once it mastered books, it moved on to conquer the world one category at a time. But the principles remain the same: Learn what people want and make it easy for people to buy.
A practical strategy sellers can adopt from Amazon is to give shoppers a clear path to the checkout page by strategically grouping high-demand products together. Having a clearly marked "most-shopped" listing can work for any product category, from electronics, to toys, to gardening to pet supplies and beyond.
Buzz is another key driver of sales. In just three years, Amazon Prime Day went from something nobody ever heard of to the largest online sales day in the US. That doesn't happen on its own. It required the creation of positive PR around the event, listening to customer feedback and making effective changes in response. It also required a carefully planned PR campaign prior to the event. Online sellers who want to ride on Amazon's coattails should also make sure they engage their top customers and influencers well in advance of the event in order to benefit from the surge in traffic on the big day.
At the same time, attracting and retaining customers is only half the story. The other half is inventory management. Amazon's distribution centers are high-tech marvels, calibrated down to the square inch. Every item is tracked at every stage of the shipping process - which is exactly why the company has succeeded in bringing delivery times down to a very predictable two days and can even fulfill a shipment in less than 15 minutes!
The Morning Email
Wake up to the day's most important news.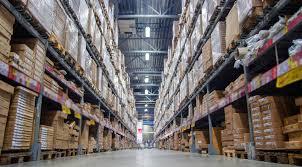 In most areas, sellers are a supreme disadvantage when it comes to competing against Amazon's scale; however, there are some signs of hope emerging. Until recently, smaller online retailers were limited in terms of creating an inventory management system that fits within their budget. Smaller sellers can improvise a system using QuickBooks or similar programs. However, once an operation reaches a certain size, the lack of an effective inventory management system can mean expending hundreds of man-hours to get an accurate inventory count.