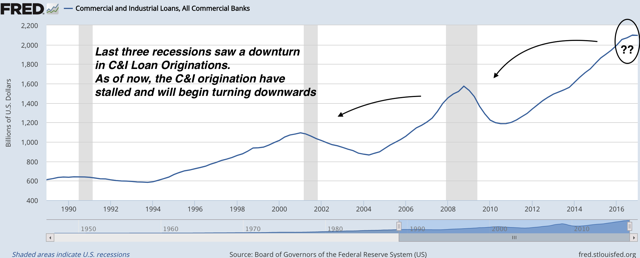 It seems that no one believes the words the Fed is desperately telling us. But, again, what could we expect otherwise?
It isn't like Yellen would go on TV and say, "Oh yeah, by the way, we are preparing for the next recession. It could be storming in any month now. We hope our balance sheet can sustain more bond buying without investors losing confidence in the dollar. We secretly want stocks much higher because it creates the wealth effect. We really need inflation higher to inflate our way out of some debt over the next couple decades, but we can't let dollar holders realize this. Otherwise, the good news is the unemployment rate is looking good."
Wouldn't that be something?