The state has compiled roughly $15 billion in unpaid bills. An annual deficit of $6 billion, which there is credible evidence that the deficit is actually 2-3x larger than reported. I can't forget to mention their $130 billion pension liabilities.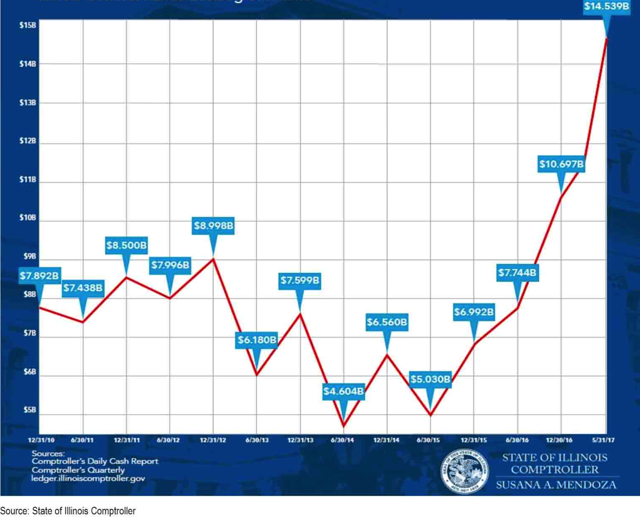 It gets worse. . .
The at-odds government hasn't even been able to pass a budget the last two fiscal years. It has been over 700 days without an operational state budget.
It's no surprise the state's bond rating has cratered to just one level above junk.
And it will worsen from here. . .
If getting knocked down to junk level isn't a wake up call for the state government, I don't know what will do it.
But, then again, the last seven downgrades did nothing.
And I personally don't believe they will fix anything until creditors force their hands.
Just as Detroit in 2013, Puerto Rico in 2016, and Greece in 2010. The people of the state will be the ones that are blindsided and suffer.
Illinois State Bonds should be avoided.
It doesn't matter how much they yield if they can't pay it back anyways.