Jim Sinclair stated recently that,Gold will:
rise to $50,000 (i.e. go "straight up" in Sinclair's words) at the end of the 45-year gold cycle which is coming up in 2025 and
and rise up to $87,000 by the end of 2032
given all the U.S. Dollars being printed to uphold the economy as a result of COVID-19.
U.S. Dollar Price Going Forward to 2025
Mr. Sinclair has always claimed that "Gold is the inverse of the U.S. dollar" so Goldrunner, a precious metals analyst associated with munKNEE.com, has put together a chart of what the U.S. Dollar might look like in 5 or 6 years.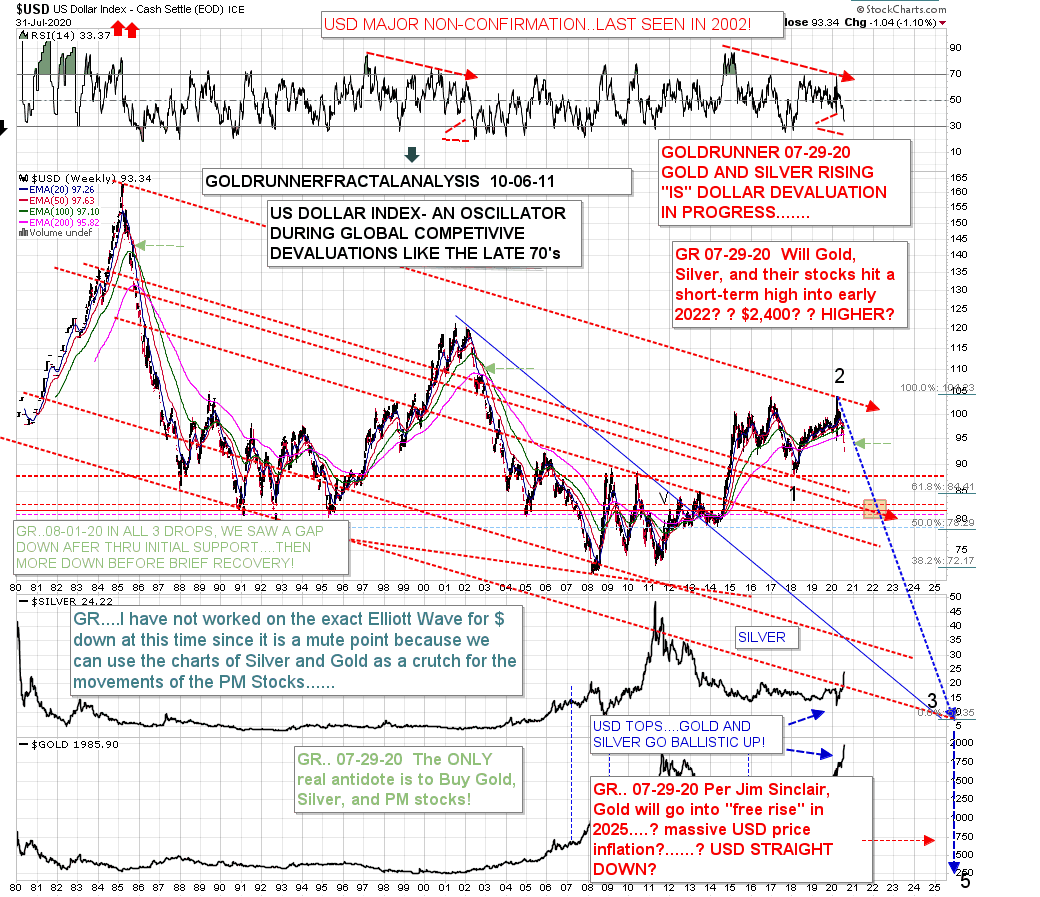 As mentioned by Goldrunner in the chart above,
there will be massive inflation going forward causing

gold to go into a "free ride" (Sinclair's words) in 2025
and the USD to go straight down.
Indeed, if Mr. Sinclair is correct then, according to Goldrunner "we can expect to do a "Zimbabwe" in one fell swoop in a just a few years. The ONLY real antidote for all this is to buy gold, silver and precious metals stocks".