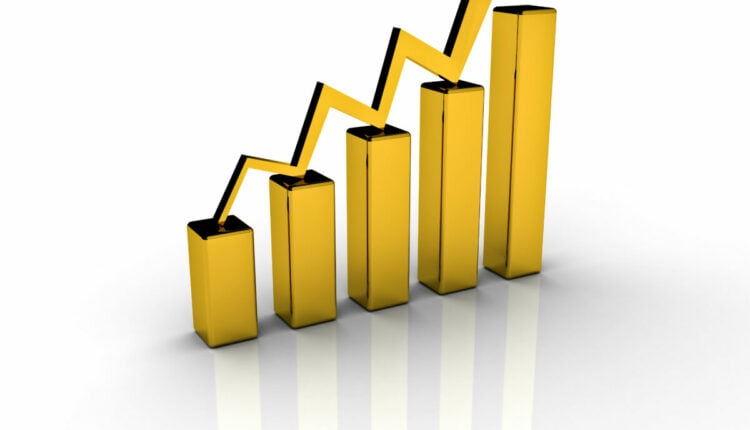 Gold prices are on the rise again after prices fell on Wednesday and Thursday. It happened several days after it reached the best result since 2013. The reason was the uncertainty surrounding the G-20 summit as U.S. position regarding the trade deal had a negative impact on the gold prices. According to the CNBC, China is willing to sign a "balanced" trade deal. U.S. authorities specifically U.S Trade Representative Robert Lighthizer during the phone call with the Chinese Premier Liu He stated that an agreement is unlikely to happen.
However, the spot price of gold rose on Friday and reached $1,419 per ounce. Even though gold prices decreased two days before rising on Friday, there is a chance that this week will mark as the sixth consecutive week of rising gold prices. At the moment the spot price of gold increased by 1.5% since the beginning of the week. This month gold prices grew by 8.8%, which represents the most significant monthly percentage gain since June 2016.
The annual G-20 summit started today in Osaka, Japan. During the first day of the summit, several meetings will take place. The most important meeting is on Saturday between U.S. President Donald Trump and Chinese President Xi Jinping. The ongoing trade war between the U.S. and China started over a year ago. The number of global economic problems are only growing since the beginning of this standoff.
In a problematic situation, investors are looking for options which will help them to mitigate the results of the trade war. Investing in Gold is a good idea as its prices are rising for several months, and the demand is also strong. Australia and New Zealand Banking Group's analyst Daniel Hynes believes that due to the trade dispute gold is becoming more expensive ahead of the G-20 summit. He added that requirements announced by China serve as a reminder that finding the solution which is acceptable for both sides is a tough process.
Morgan Stanley's forecasts