This year the third annual Amazon Prime Day smashed previous sales records, with the company showing a 60% increase in sales over 2016 and adding tens of millions of new subscribers to its Amazon Prime service. Delivery times were also down from previous years, with the fastest delivery taking just 12 minutes arrive at the customer's door.
In addition to posting huge sales numbers and adding new subscribers, Amazon Prime Day serves as a major onramp for customer retention. Industry analysts point out that some 73% of consumers who try Prime go on to become paid members. After the first year of membership, some 90% of customers opt to stay with the service.
A sampling of feedback from around the country indicates that the massive surge in traffic benefits other online sellers as well. One ecommerce merchant in the pet supply niche reported a 500% increase in sales on Prime Day, including grabbing the No.1 Best Seller in four categories in the first six hours of the event. Other sellers, from lighting suppliers to artisans to school supply retailers, noted that beyond the surge in sales, the opportunity to gain exposure to thousands of new customers was a chief benefit of participating in Amazon Prime Day.
All of this is good news for Amazon and other online sellers who have already managed to gain a foothold in their niche. But what about the little guy? Can the vast numbers of small and medium sized ecommerce sellers still benefit from participating in Amazon Prime Day or the next retailer created spending holiday without using Amazon's fulfillment services (FBA)?
Tips and Tricks to Win
To most industry experts, the answer appears to be yes – but it takes work. With some planning and tools, all online retailers can learn from Amazon.
The real value for sellers comes in learning to adopt the marketing tactics Amazon uses to attract and retain customers. Retail is retail, whether it takes place online or on New York's Fifth Avenue retail mecca. This means the customer is king.
Shopper experience is the true sales driver. Amazon disrupted the entire brick-and-mortar retail sector by creating an enjoyable and easy way for people to order books online. Once it mastered books, it moved on to conquer the world one category at a time. But the principles remain the same: Learn what people want and make it easy for people to buy.
A practical strategy sellers can adopt from Amazon is to give shoppers a clear path to the checkout page by strategically grouping high-demand products together. Having a clearly marked "most-shopped" listing can work for any product category, from electronics, to toys, to gardening to pet supplies and beyond.
Buzz is another key driver of sales. In just three years, Amazon Prime Day went from something nobody ever heard of to the largest online sales day in the US. That doesn't happen on its own. It required the creation of positive PR around the event, listening to customer feedback and making effective changes in response. It also required a carefully planned PR campaign prior to the event. Online sellers who want to ride on Amazon's coattails should also make sure they engage their top customers and influencers well in advance of the event in order to benefit from the surge in traffic on the big day.
At the same time, attracting and retaining customers is only half the story. The other half is inventory management. Amazon's distribution centers are high-tech marvels, calibrated down to the square inch. Every item is tracked at every stage of the shipping process - which is exactly why the company has succeeded in bringing delivery times down to a very predictable two days and can even fulfill a shipment in less than 15 minutes!
The Morning Email
Wake up to the day's most important news.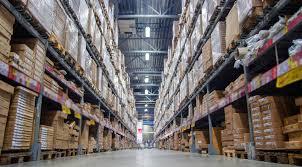 In most areas, sellers are a supreme disadvantage when it comes to competing against Amazon's scale; however, there are some signs of hope emerging. Until recently, smaller online retailers were limited in terms of creating an inventory management system that fits within their budget. Smaller sellers can improvise a system using QuickBooks or similar programs. However, once an operation reaches a certain size, the lack of an effective inventory management system can mean expending hundreds of man-hours to get an accurate inventory count.
Technology and Innovation
The vast majority of eCommerce merchants cannot duplicate Amazon's massive inventory management infrastructure, but, they can still borrow a page out of Amazon's book by deploying an inventory tracking system (Warehouse Management System - WMS) that provides accurate product information any time it moves from the shelf. This allows for quick training times of warehouse staff while still offering the full-cycle functionality of more expensive offerings currently on the market
A retail store can use a tool like Square which acts as a POS and inventory management all-in-one. For warehouses, one of the most popular inventory management systems is called Asap Systems which utilizes barcodes for reporting of where inventory is it at any point in time. However, those systems don't natively connect with retailers' ecommerce platforms. Merchants who sell on multiple online channels including Amazon and Walmart.com can choose from a few different options. Skustack, which uses a mobile phone app to control inventory changes, integrates directly into the merchant's Seller Cloud management system. Retailers with a higher budget may choose to go with the customization route, or with pricier enterprise level systems such as Sage or Microsoft Dynamics that can be extensively tailored to the particular needs of a company.
With the cutthroat competition happening in the online retail space, it would be a safe bet that Amazon is not going to be the only company creating a sales holiday, and it would be prudent for smaller sellers to be prepared for the next shopping day. Technology may have allowed Amazon to become Amazon, but it also lowers the cost barrier for even smaller retailers to compete at a grand scale. Online sellers would be wise to learn everything they can from Amazon to be swift and nimble in the new competitive landscape.