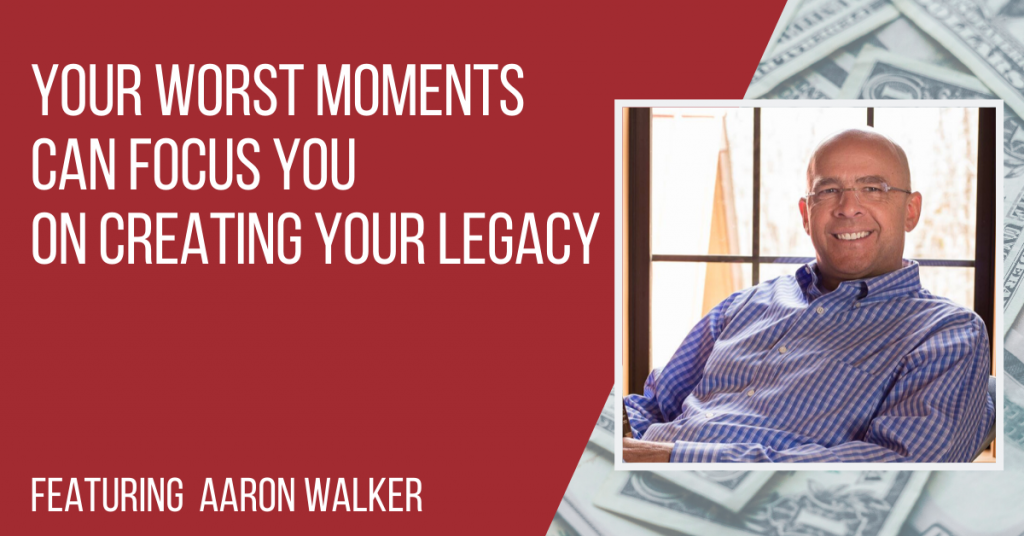 Guest profile
Aaron Walker has founded more than a dozen companies over the past 41 years. He attributed much of his success to having surrounded himself with his Mastermind counterparts. Aaron spent a decade meeting weekly with Dave Ramsey, Dan Miller, Ken Abraham, and five other amazing entrepreneurs.
Aaron is the founder of Iron Sharpens Iron Mastermind Group that now hosts 15 groups with national and international members. Aaron is the author of View From The Top: Living A Life Of Significance, a must-read book to fully understand how to live a life of success and significance.
He is also a founder of the Mastermind Playbook which is an incredible resource for starting, running and scaling masterminds. Aaron lives in Nashville, Tennessee, with Robin, his lovely wife of 40 years. He has two incredible daughters and five beautiful grandchildren. When time allows, Aaron enjoys hunting, fishing, golf, and is an avid reader.
"We have all these plans, yet we're not promised tomorrow. I encourage you to live today like there is no tomorrow in a good way. Surround yourself with honorable, trustworthy people."

Aaron Walker
My Worst Investment Ever Story
It started as a success story
At a young age, Aaron Walker wanted better for himself. He came from a family of six and grew up in about 600 square foot house with barely little to survive. While still in night school, he was working during the days and never stopped.
When he turned 18 years old, he impressed one of the largest insurance agencies in the country at that time to invest with him. After signing a $150,000 loan, Aaron opened up his first retail outlet. It became a success, and in 36 months, he was able to pay off a 10-year loan.
He kept doing what he had been doing, and soon young Aaron Walker had already opened four stores in Nashville. He got a call from a Fortune 500 company, and they made an offer he couldn't refuse. At the age of 27, Aaron Walker had made enough money to retire.