Last week, the nominal put:call ratio spiked down to a level equal to the low level of hedging that occurred in early June just before that month's pullback (black rectangles).
The 8-day MA started turning up earlier this week, and the SPX started to pull back, but by the end of the week, it started moving lower again and the SPX strengthened. This means that the market could go either way this coming week. However, other studies imply a higher market first, before there is a pullback in early December.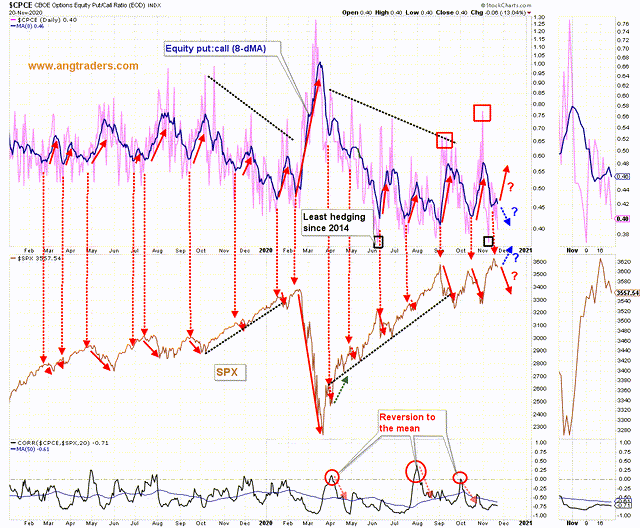 From our subscribers"
"It is probably the only report of its type on the planet when you think about it."
" I am SO VERY thankful for the discovery of this site, and the wisdom and knowledge I have gained ... "