World Trade's Path To Recovery
After a surprisingly quick world trade recovery, container shortages and new trade barriers are likely to dampen the potential for world trade growth over the course of the year. Nevertheless, we expect 6% growth in 2021.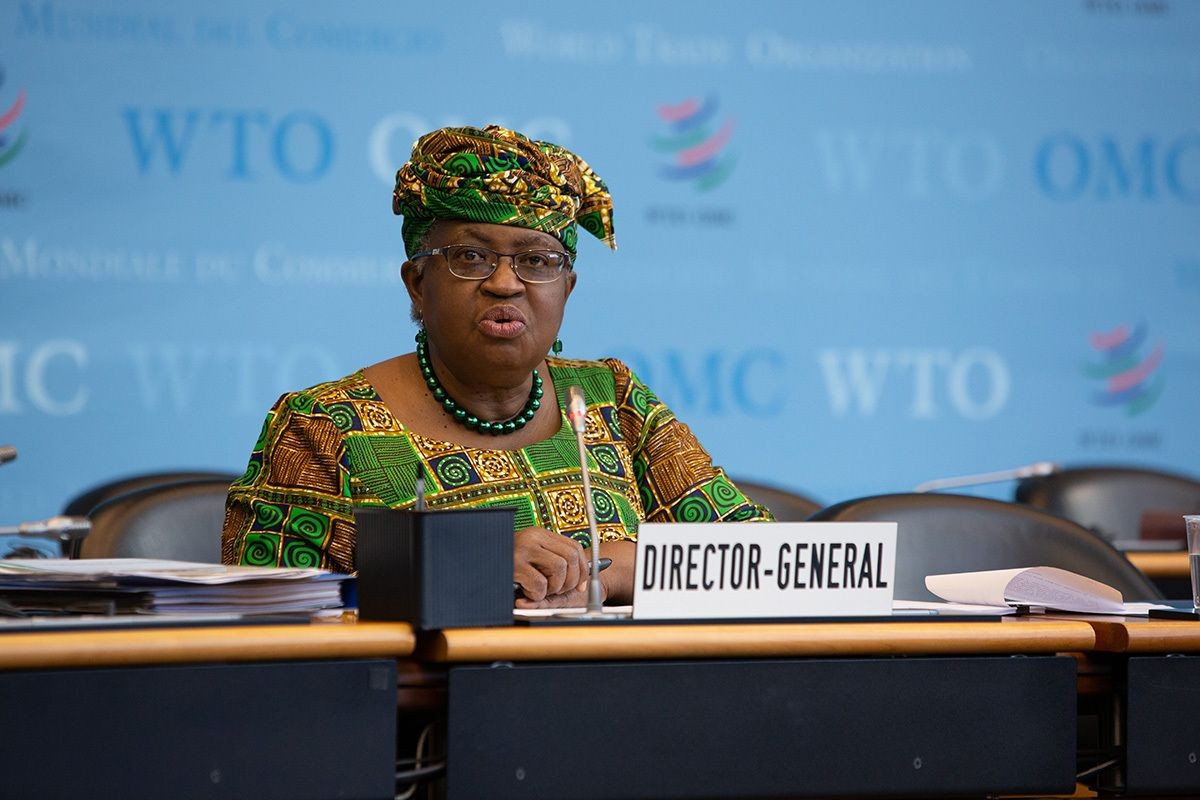 Ngozi Okonjo-Iweala, director-general of the World Trade Organization
Escaping lightly
During the pandemic, world trade has benefited from global recoveries in retail sales and industrial production, while other sectors remain much harder-hit by lockdowns and uncertainty, such that global GDP is still below its pre-pandemic levels (Chart 1).
Chart 1: Import-intensive demand has bounced back
(Click on image to enlarge)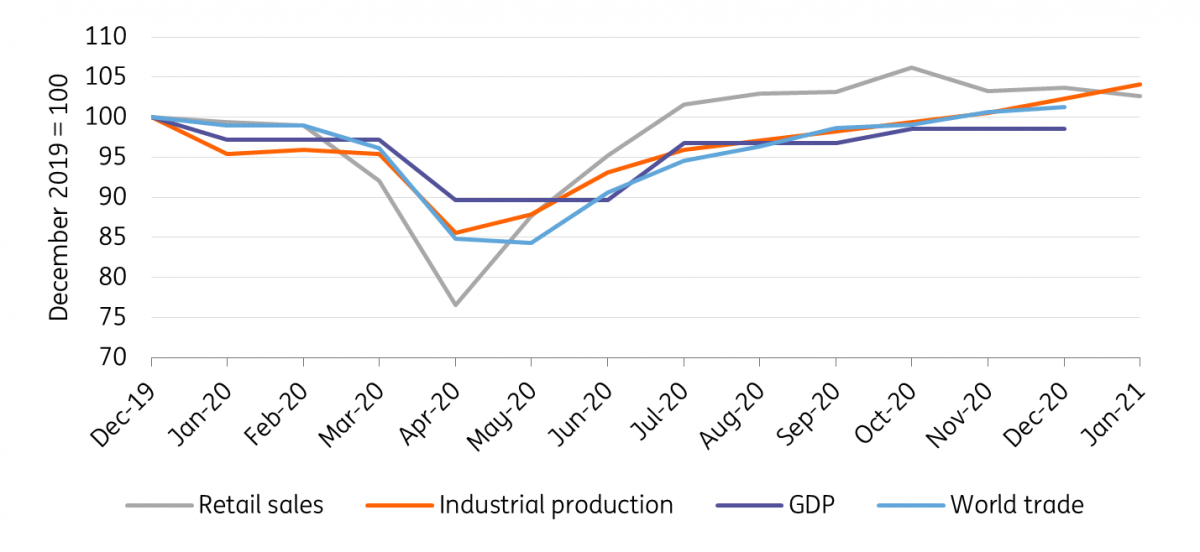 Source: Macrobond
In some ways, lockdowns provided a positive shock to trade in goods, causing some expenditure shifting to consumer goods from services. However, this wasn't the major driver of the recovery in world trade volumes, as intermediate goods (the inputs to manufacturing) and capital goods (the machinery used by industry, including generators and computers) continued to account for around two-thirds of world trade in 2020, in line with past averages.
Trade is again expected to escape lightly during the second wave of lockdowns, with a smaller overall hit to economic activity than in the first wave. As economies re-open, a shift back to services expenditure and away from goods is less of a risk to trade volumes than lingering uncertainty and/or the premature ending of fiscal support, which might hold back household consumption and business investment.
Headwinds from uneven growth and tight capacity
With vaccines proving effective against new variants of the virus, the global recovery is on track to take place in 2021 (Chart 2).
Trade volumes should also see a significantly better year in 2021 (Chart 3), but there are headwinds from uneven global growth and near-term constraints on capacity, while the state of trade barriers is significantly worse than prior to the pandemic.
Disclaimer: This publication has been prepared by the Economic and Financial Analysis Division of ING Bank N.V. ("ING") solely for information purposes without regard to any ...
more