Why Lemonade Stock Is Dropping Now
The biggest FinTech IPO of 2020 lost around 20% of its share price on Monday (Dec. 28). Lemonade Inc. (NASDAQ: LMND) fell in preparation for the post-IPO lockup period, which is set to end… today.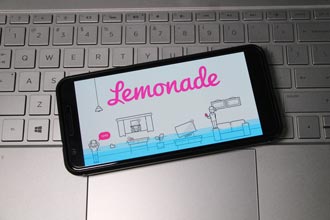 Brace yourself. It's going to fall further.
If you were thinking of buying some Lemonade shares, this is not necessarily a bad thing. In fact, it can work out for you pretty well down the road – you just have to play it right.
When we wrote about the Lemonade IPO back in July, it was also one of the biggest IPOs of the year. Less than a week after trading, it was up over 176%. Of course, Lemonade was trounced by the Snowflake IPO in November as the biggest software IPO of all time.
Lemonade stock ultimately soared 300% after its July IPO price of $16. But inside buyers are allowed to sell their shares starting today, and that means it could see some serious fluctuation ahead. The amount of potential shares on the move amounts to around 44 million.
Still, the insurance industry is ripe for disruption thanks to Lemonade's marriage of tech and finance. Total insurance industry net premiums were $1.32 trillion in 2019. This is something everybody wants, and it's something everybody wants to be made easier. Lemonade provides that.
That makes Lemonade a strong buy over the long term, but you can expect the short term to be choppy.
Here is what you can expect from Lemonade stock and the mobile FinTech industry as a whole.
What Makes Lemonade Stock Worth It?
Financial technology is undergoing massive changes in the digital economy. As people become increasingly involved with their mobile phones, accessing everything from food delivery to banking on their tiny screens, there will be greater pushes for convenient user experiences on their devices.
Major insurance firms like Geico and State Farm have apps to streamline the customer experience. But these are also huge, clunky legacy firms with heavy expenses (e.g. rent and labor) that ought to be trimmed away over the next decade to compete with more nimble FinTechs.
Disclaimer: Any performance results described herein are not based on actual trading of securities but are instead based on a hypothetical trading account which entered and exited the suggested ...
more