WallStreetBets Is Disrupting Financial Markets — Possibly Permanently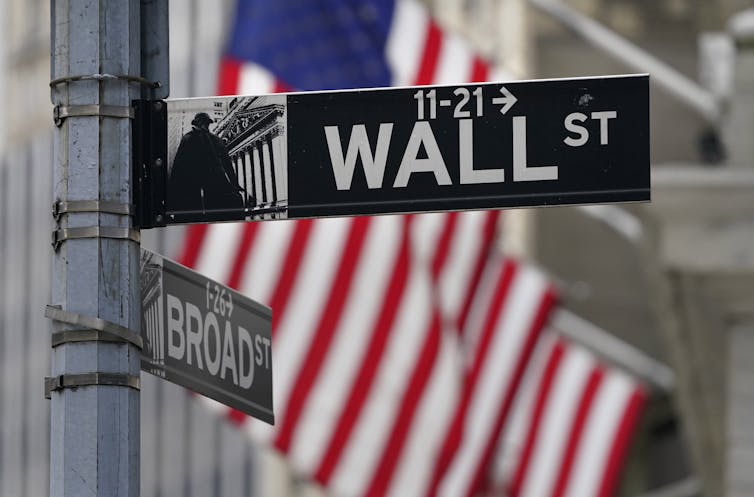 A street sign is displayed at the New York Stock Exchange in New York. (AP Photo/Seth Wenig)

If the financial world follows the pattern seen a decade or so ago in other markets, such as fashion and music, Reddit's WallStreetBets (r/wallstreetbets) phenomenon might have transformed investing forever.
In the fashion, financial and music markets, hundreds of thousands of people are highly engaged and share their passion online, and can fuel significant transformations without necessarily wanting to do so.
WallStreetBets is now reshaping financial markets in three important ways: Amateur market participants, or retail investors, have taken on work traditionally done by financial advisers, analysts and educators, changing who does what in the market. They've introduced new ways of thinking about investing. And they've strengthened the influence of retail investors across the board.
In response, professional financial stakeholders are trying to delegitimize retail investors to maintain their influence.

Who does what and how?
The changes have been brought about by retail investors meeting and exchanging information online, such as on Reddit forums, Discord groups, YouTube channels, Twitter and Stocktwits, on how to perform the type of work traditionally done by financial sector advisers and analysts.
The Reddit logo on a mobile device in New York. (AP Photo/Tali Arbel)
Instead of getting their investment education the usual way, via courses at colleges and universities, retail investors learned online, among themselves.
Consequently, retail investors have spurred changes in the work performed by professional financial advisers, analysts and educators, as well as institutional investors. Some have argued that the greater transparency regarding the investment techniques being discussed openly online could "force greater transparency on the institutional side."

New ways to think about investing
These new retail investors are also fuelling a different way of thinking about investing. At least for some members of WallStreetBets, investing is part bet, part joke, part driven by mischievous Redditors and part get-rich-quick scheme.
Disclosure: This article is republished from The Conversation under a Creative Commons license.