WallStreetBets Across The World: The Past, The Present, And The Future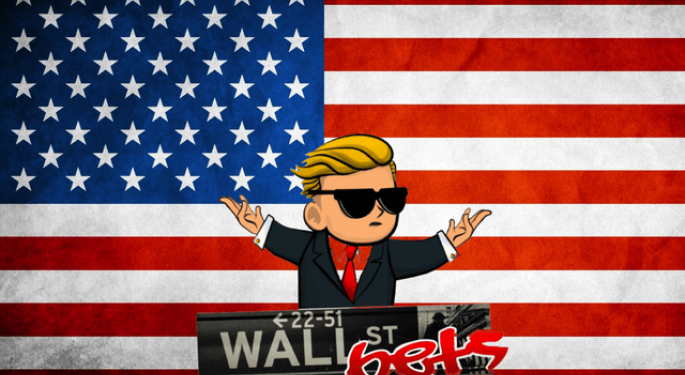 The subreddit forum that led the short squeeze of a professional hedge fund was well covered by various media digesting the origins of moderators, the short squeeze leaders, how the short squeezes work, the impact on Melvin Capital, and any other possible area. However, what the reporters have been missing is the global perspective of the event, and what was happening (or will happen in the future) with the global capital markets.
The Past: WSB in Asia
Total market cap: $10 trillion Average retail portfolio: $1,202 People investing in stocks: 167 million (12% of total population)
Retail share of capital market: 85%
It's a little-known fact, but what has happened in the U.S. capital markets is not an entirely new thing in the world. Retail-led exponential bull-run was first populated in China, just as the democracy was (during the Qing dynasty in 1636).
However, the structural differences of the Chinese stock market with the American market are such that in China, it is effectively not possible to short a stock. Even though it's possible for large mega-funds via OTC or privately organized deals, common investors or even small-sized funds typically can't do that. Therefore, as opposed to developed capital markets with opportunities of Buy-Hold-Sell-Short, Chinese investors are left with Buy-Hold-Sell only.
Over the course of Chinese financial market development, many people were left with significant losses in stocks or other financial instruments, which led to only a few groups or most risk-seeking people trading financial instruments. Therefore, people typically refer to themselves as "leeks" (韭菜 – Jiǔcài) meaning that they have little to no power in the capital markets as opposed to professional funds. That has led the leftover group of traders and investors to be highly connected and establish a relatively closed community of people. There's a very high chance that if you are a retail trader with a sizable portfolio, you probably going to know another trader on another end of China via one or another friend.
These groups obviously have their own KOLs (key opinion leaders) and whales whom many people try to follow in their actions.
Apart from the above, due to many historical scams and failures of companies in capital markets, before the Chinese government started taking serious steps to clean up the market, people have learned their lessons. The main of which can be summarized as "don't invest into something you don't know". And most of the time people know the big names only (Alibaba, Tencent, Meituan, etc.), therefore when such a company goes listed – the above factors play together in tandem leading to a astronomic price increase over a relatively short period of time.
Fig.1: Shares of Chinese short video company Kuaishou ($KUASF) rose nearly 200% at the open on its debut in Hong Kong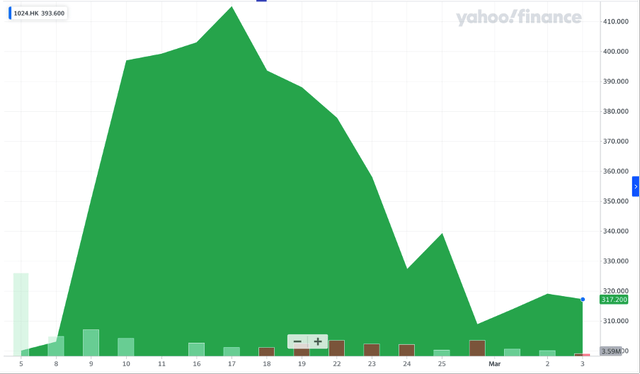 Moreover, there are some groups of people within the overall trading community that are more organized and more interconnected. They are the ones who collectively hold enough wealth to be able to push the stocks up, and commonly referred as to the "Wendzhou Gang" that historically started from real estate market in Shanghai (when they would all together take a train from Shanghai to purchase all apartments they could find in Shanghai, and later to speculate on it), then moved to stocks, and most recently entered crypto markets as well.
© 2021 Benzinga.com. Benzinga does not provide investment advice. All rights reserved.