US: What To Expect From The December FOMC Meeting
The Federal Reserve will likely steer clear of more stimulus, but ramp up its dovish rhetoric and emphasize the need for more fiscal support as COVID-19 containment measures increasingly weigh on economic activity. Policy tweaking to limit the steepening of the yield curve is possible, but will probably be deferred until next year.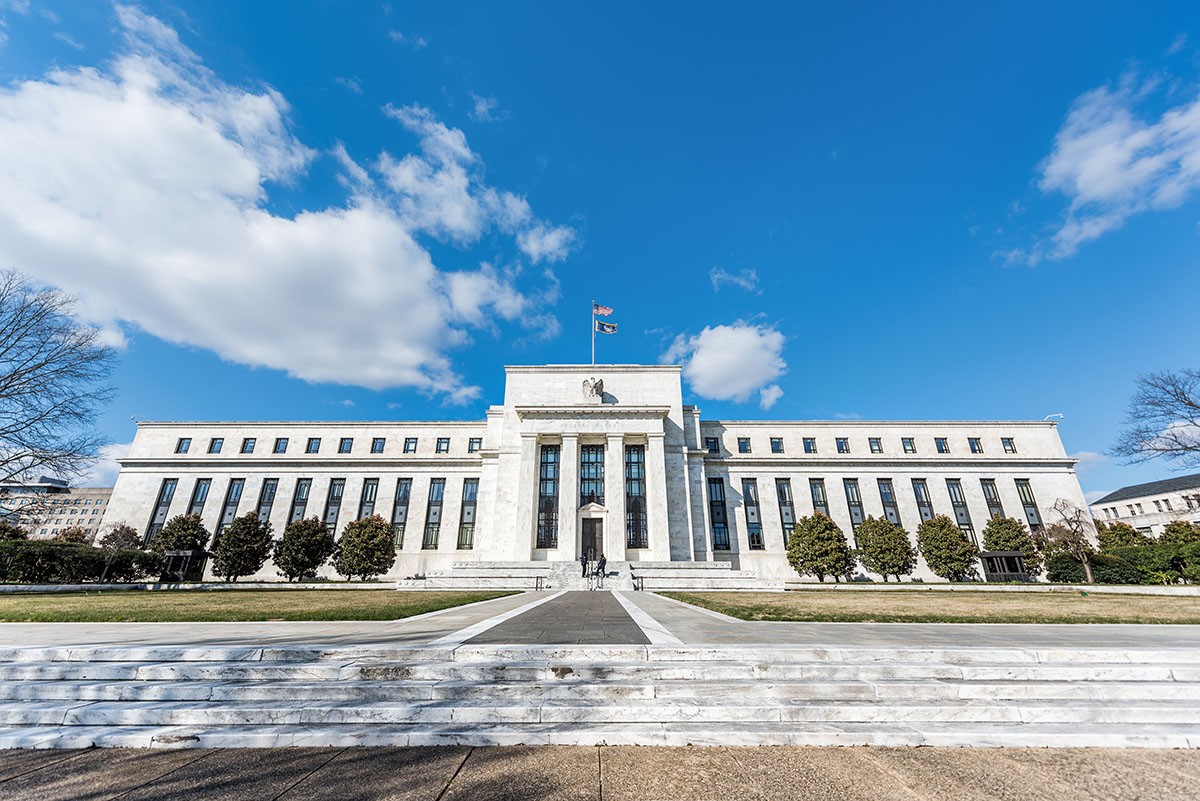 Hope for the best, prepare for the worst
The medium-term economic outlook has undoubtedly brightened in the past few months with financial markets buoyed by favorable vaccine news while fears of a protracted and difficult Presidential transition have eased. The data flow has pointed to an ongoing recovery while hopes of another fiscal stimulus have recently been revived. This more positive backdrop helped the 10Y Treasury yield to touch 98bp last week, nearly double the 4 August low of 51bp.
Yet, the US economy is not completely in the clear. While a vaccination program is coming, it will take time before it is distributed to enough people to allow a full return to "normality". In the meantime, COVID-19 cases are rising sharply and containment measures are being re-introduced at a heavy economic cost. This window of vulnerability could last perhaps three or four months during which restrictions on movement could push up unemployment and weaken activity.
Moreover, we have been talking for months about another fiscal stimulus to help tide the economy over before a full economic reopening. The latest comments from Senate Republicans suggest we shouldn't hold our breath despite recent signs of movement.
Then there is the Treasury's decision not to extend the emergency lending facilities, which clearly disappointed senior Fed officials who had a preference for keeping it as a backstop should conditions deteriorate.
Less movement & less spending = fewer jobs
(Click on image to enlarge)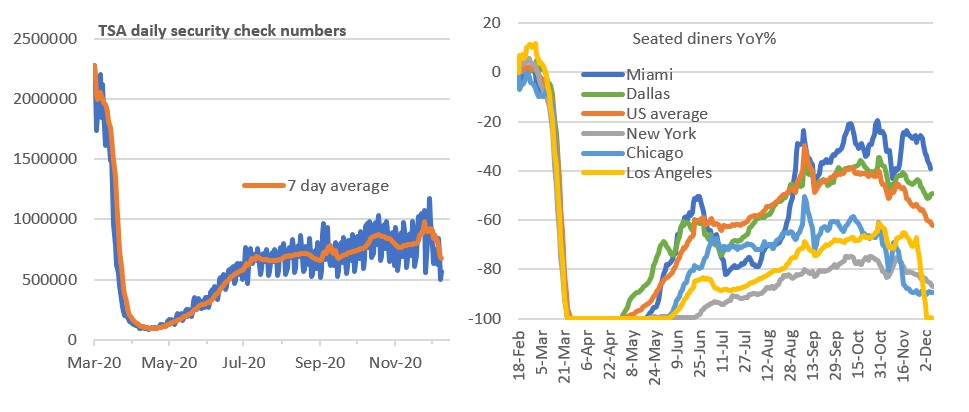 Source: Macrobond, ING
Forcing the Fed's hand?
The Federal Reserve believes fiscal policy is the best way to support the economy in the face of a second wave of the pandemic, but there is a school of thought that believes the Fed should do more themselves. This is a tricky situation though. With borrowing costs still close to record lows and credit markets functioning smoothly, there is little they can seemingly do to boost the economy aside from emphasizing they aren't going to raise rates anytime soon.
Disclaimer: This publication has been prepared by ING solely for information purposes irrespective of a particular user's means, financial situation or investment objectives. The information ...
more