US Sentiment - A Goldilocks Consumer?
The University of Michigan sentiment index offers a Goldilocks scenario for markets in that confidence continues to move higher yet inflation expectations have edged lower. Nonetheless, households are doubting the Fed's signal on policy with two-thirds expecting higher interest rates in the next year.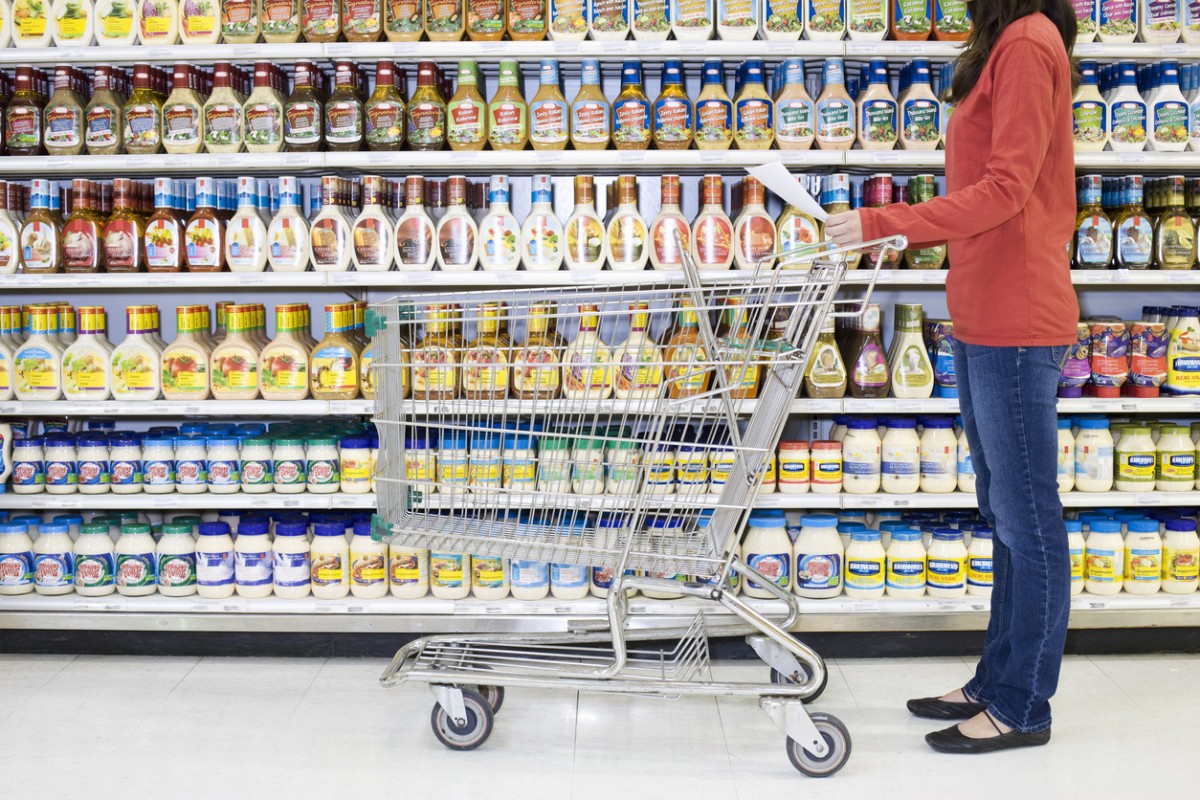 The June preliminary reading for the University of Michigan consumer sentiment index shows confidence moved higher, led by the key expectations index reaching a new pandemic period high. 54% of respondents believe incomes will rise over the next 12 months while optimism on employment prospects are also higher.
This is encouraging for the growth outlook given the historically strong correlation between the overall expectations indicator and consumer spending. This index should continue moving higher as the reopening gathers momentum, jobs return and incomes continue to rise, as companies desperately try and recruit to take advantage of the strong consumer demand story.
Inflation expectations edge lower after the recent spike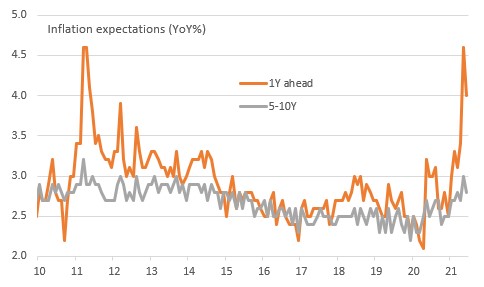 Source: Macrobond, ING
Bond markets have also taken confidence from the data on inflation expectations, which moved lower after a sharp spike last month. Nonetheless, the 1Y ahead expectations remain well above levels seen over the past decade and the 10Y expectations also remain elevated relative to recent history.
The text of the report suggests that "rising inflation remained a top concern of consumers". Prices for cars and homes were a particular worry with the "good time to buy a home" and "good time to buy a vehicle" indices both dropping to their lowest reading since 1982. Households seem to be doubting the messaging from the Federal Reserve that interest rates are not going to be raised anytime soon - the report suggests more than two-thirds of households expect to see higher borrowing costs over the next 12 months.
Another interesting aspect is the political split. The report suggests the Republicans continue to feel the current situation is just as bad as it was in the depths of the global financial crisis while Democrats think things are as good as they have ever been. The political polarisation shows no sign of healing and if anything appears to be getting more entrenched across a range of issues.
Disclaimer: This publication has been prepared by the Economic and Financial Analysis Division of ING Bank N.V. ("ING") solely for information purposes without regard to any ...
more