US Recession Probability – Term Spread+EPU Model
Laurent Ferrara asks what's the probability of a US recession in 12 months if one augments an utterly standard 10yr-3mo term structure model with US economic policy uncertainty (EPU) as measured by Baker, Bloom and Davis.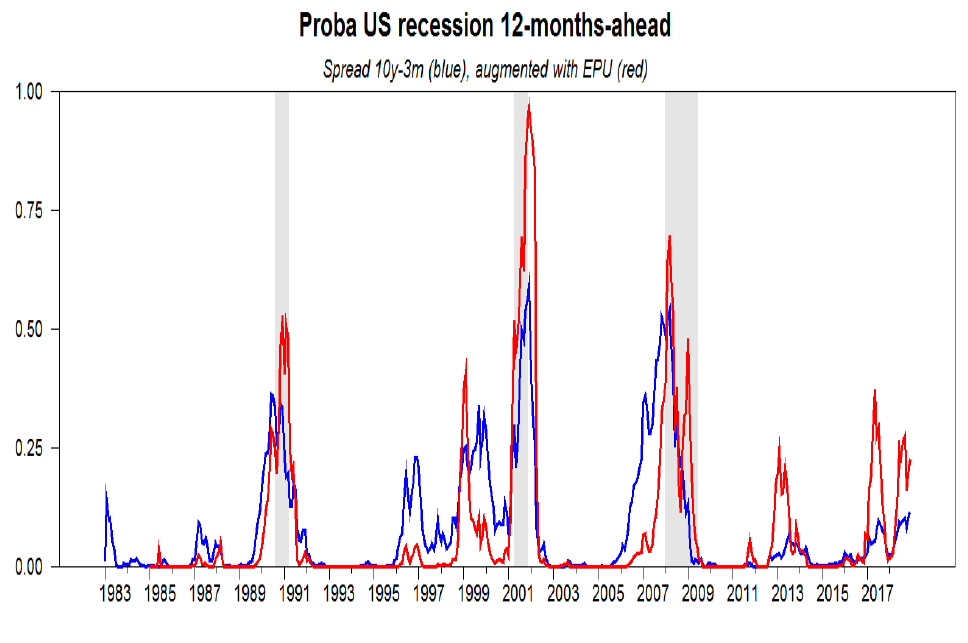 Source: Laurent Ferrara, personal communication, 1/14/2019.
The answer is kinda scary. False positives more likely, but currently higher probability of recession than implied by standard term spread (10yr-3mo) model.