Your Week Ahead: PMI, Payrolls, Ranges, And Higher Volatility?
Thinking back to 2007 - 2008, I remember a time when the economic data just kept coming out rosy, even though I deeply suspected there was an underlying shoe to drop due to real estate and overlending. At the time, it seemed like every economic print was bullish, and the SPX just kept climbing and climbing. It can be frustrating; when you may have the correct outlook, but just too early.
This concept is one of the most important things a trader can recognize; his or her timing. The market will dictate when you are right, and your wallet will reflect the harsh reality of when you are wrong.
With that being said, we turn our attention to the big data releases scheduled for June.
The Big One: Traders are looking to the Non-Farm Payrolls report on Friday, June 4th, at 8:30 AM ET. The market is expecting a gain of 645K - 670K here after last month's huge miss of 266K actual vs. 990K expected. Friday ought to be a doozy, with Fed Chair Powell speaking beginning at 7:00 AM ET and then the big jobs number.
But before we get to Friday, the ISM Manufacturing PMI is slated for release on Tuesday, June 1st, at 10:00 AM ET. This data will give market participants a view into business conditions, including employment, supplier deliveries, production, and more. This data release can be viewed as a precursor or clue to Friday's Non-Farm Payroll Data. Then there is ISM Services PMI on Thursday. It is a big week for economic data releases in the US, with the granddaddy of all of them on Friday.
So, heading into the week, what is the S&P 500 telling us?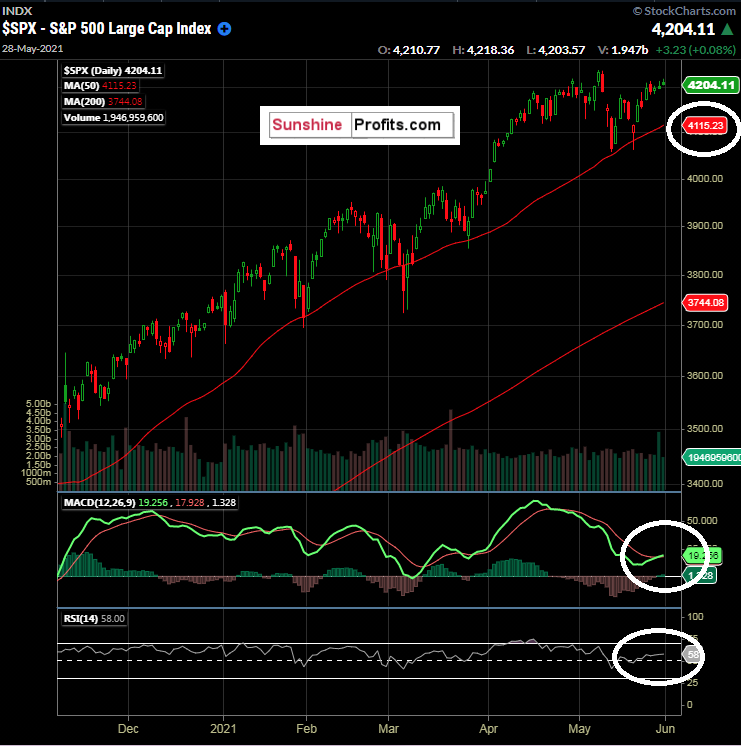 Figure 1 - $SPX S&P 500 SPX November 6, 2020 - May 28, 2021 Daily Candles Source stockcharts.com
There are several interesting things happening with the S&P 500. Coming out after a practically flat month of May (thanks to jobs data and inflation data), we see the MACD(12,26,9) throwing a bullish signal here, with the fast line crossing the slow line. RSI(14) is above 50, and we are currently trading well above the 50-day SMA of 4115.23.
Disclaimer: This content is for informational and analytical purposes only. All essays, research, and information found above represent analyses and opinions of Rafael Zorabedian, and Sunshine ...
more