Yield Curve Inverted Even More. Is It Finally Time For Buying Gold?
Chart 5: 10-year Treasury yields (green line), 2-year Treasury yields (red line) and 3-month Treasury yields (blue line) from January to March 2019.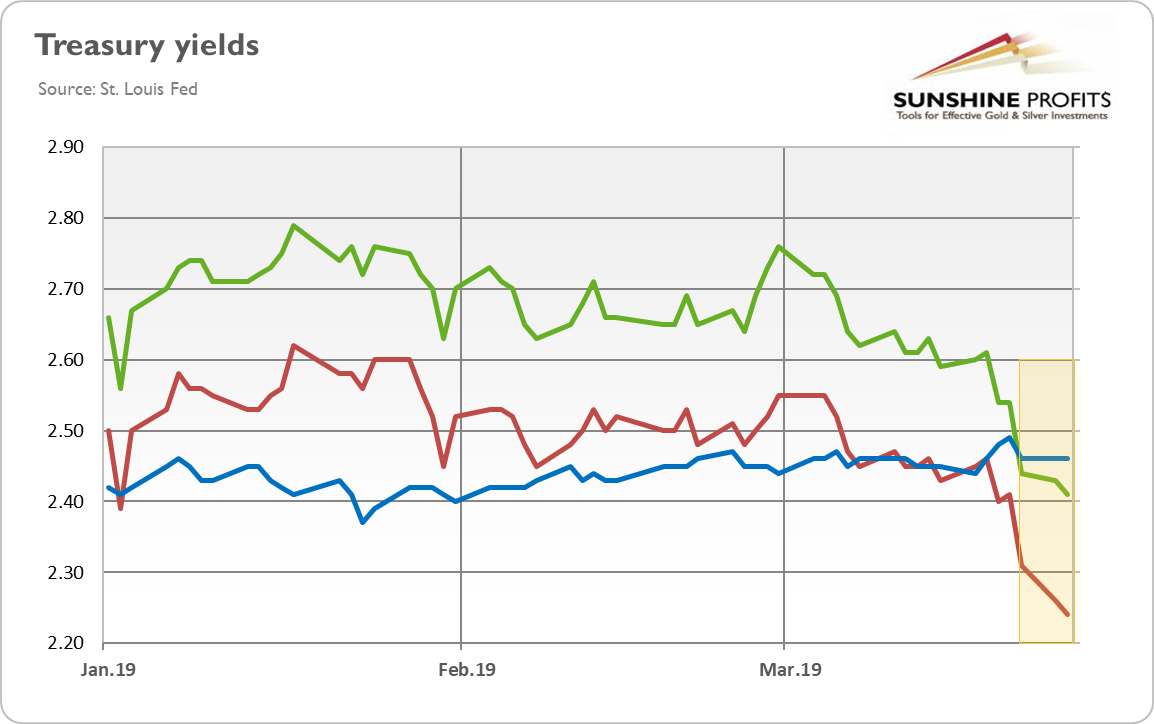 So, investors became more pessimistic. But, does it matter at all? After all, the current expansion is already the most hated expansion after the WWII. Last but not least, the chart above also indicates that the 10-year yields are still higher than 2-year rates, so only one type of spread has inverted so far (in contrast to previous pre-recessionary inversions). All this leads us to the conclusion that the fresh yield curve inversion does not necessarily signal the imminent recession (and if it does we still have about 12-18 months before it will arrive). Hence, although the more dovish Fed could be positive for the gold prices on the margin, the bulls will have to wait a little bit longer for the rally in the precious metals market.
If you enjoyed the above analysis and would you like to know more about the most important macroeconomic factors influencing the U.S. dollar value and the price of gold, we invite you to read the ...
more