Yield Curve Has Inverted. Will Gold Rally Now?
The yield curve followed suit of the Fed and also inverted. Inverted yield curve is a sign of an incoming recession, they say. However, what is the background of this yield inversion and how will gold react to its emerging story?
Red alert! Or, actually, a yield alert! After months of worries, the yield curve has finally inverted. Well, maybe not the whole yield curve, but one of its segment. As one can see in the chart below, the spread between US 10-year Treasury and 3-Month Treasury dived on Friday to its lowest since 2007.
Chart 1: Spread between US 10-year Treasury and 3-Month Treasury from March 2018 to March 2019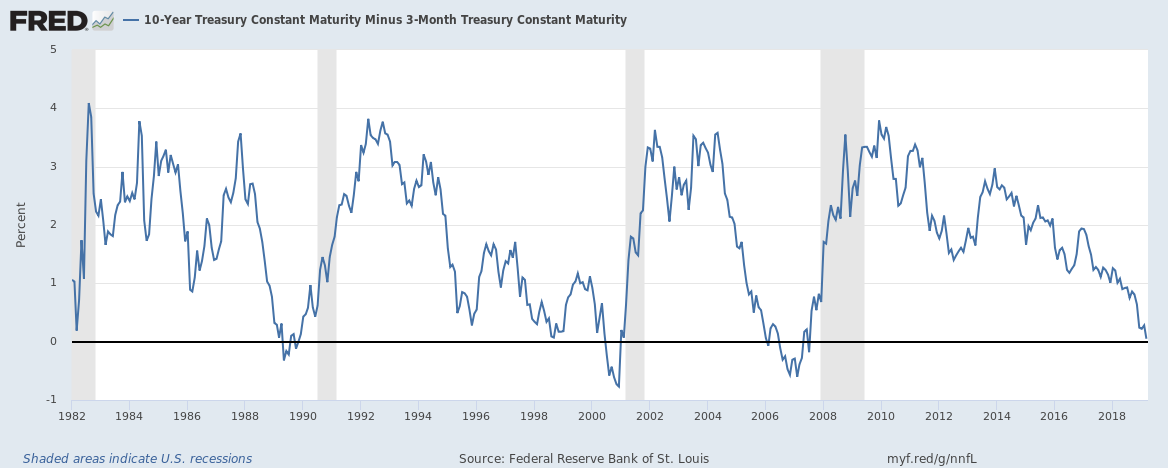 The fact that long-term bond yields fell below the short-term interest rates rattled investors. The S&P 500 dropped 0.8 percent to 2,801 on Friday, the biggest plunge since January, as the chart below shows. The reason is that, as we explained in the March edition of the Market Overview, the inversion of the yield curve is considered to be one of the most reliable recession indicators.
Chart 2: S&P 500 Index from December 2018 to March 2019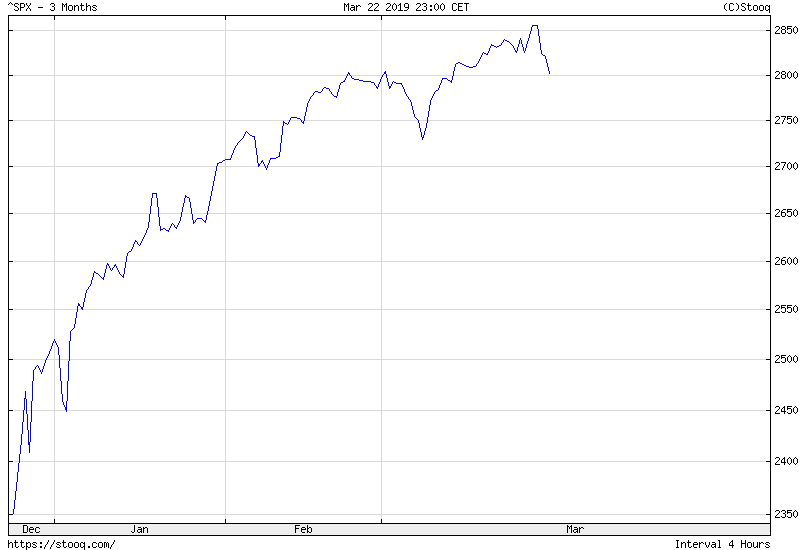 Indeed, the yield curve inversions have preceded each of the last seven recessions, including the Great Recession. Therefore, it is not surprising that investors panicked and that the VIX surged.
But are these fears really justified? Is a recession coming? Well, not necessarily. Although the yield curve inversion is relatively reliable, it still produced a few false positives (for example, an inversion in late 1966).
Moreover, because of the international capital flows and quantitative easing, the underlying determinants of the yield spread today are materially different from the determinants that generated yield spreads during prior decades. We mean here that without the central banks' purchases of assets (the BoJ and the ECB still buy or reinvest maturing securities into new bonds), the yield curve would be steeper and it would not signal a recession.
If you enjoyed the above analysis and would you like to know more about the most important macroeconomic factors influencing the U.S. dollar value and the price of gold, we invite you to read the ...
more