Will The Stock Market Crash In 2019?
US EQUITIES OUTSHINE THE COMPETITION
The concluding months of 2018 have been chocked full of volatility and event risk. Since September, the S&P 500 has retraced completely for the year and trades marginally lower than it opened on January 1st. Further still, various economic indicators are flashing red and some speculators believe US equities are soon to crash and given the valuation of the S&P 500 to other global equity markets, they may be onto something.
THE S&P 500 OUTPACED DEVELOPED PEERS IN RECENT YEARS
(Click on image to enlarge)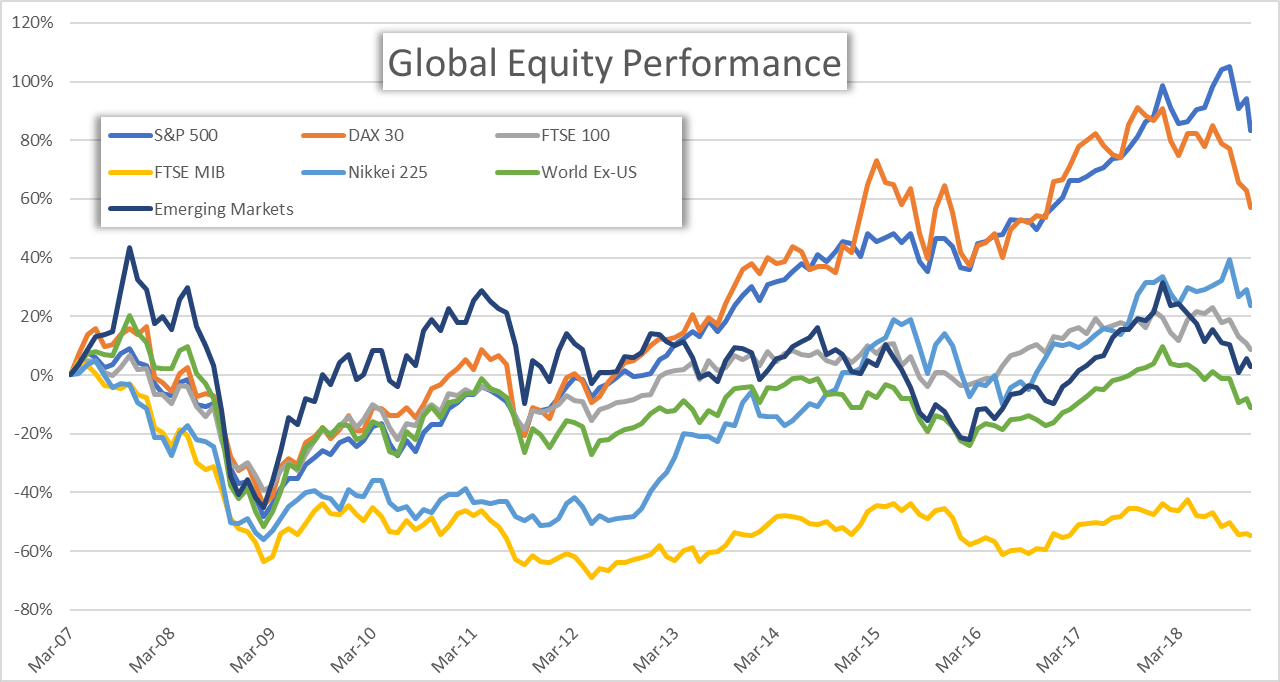 Learn tips and strategies to trade the S&P 500.
As you can see from the chart above, most equity markets stood on equal footing at the start of 2009. The Great Financial Crisis appeared to be the great equalizer at the time but in the decade since, the S&P 500 has been one of the strongest performing equity markets in the world.
The US index traded largely in-line with global competitors until mid-2013 and only since late 2017 has it outpaced the German DAX. Why then, has the S&P 500 been able to sustain such a momentous run despite other equity markets slowly returning to Earth?
Put simply, there is a list of reasons. Starting in 2016, the election of President Trump spurred business optimism in the United States as many believed him to be a "pro-business" Commander in Chief. This optimism likely contributed to 2017's unabated climb and other major equity markets enjoyed similar growth.
TAX CUTS BOOST PROFITS, SHARE BUYBACKS AND THE S&P 500
(Click on image to enlarge)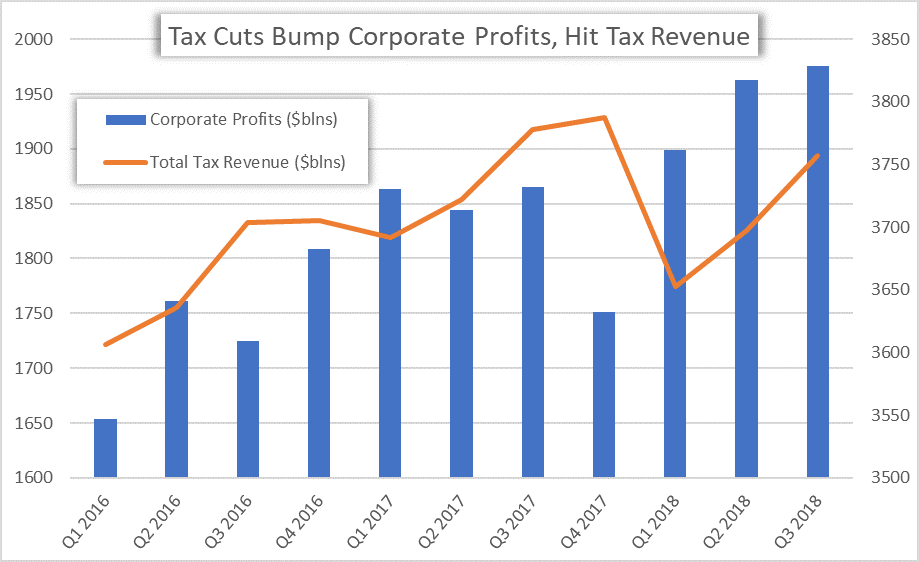 Data sources FRED, BEA
Investor's suspicions were confirmed in late 2017 when corporate taxes were slashed to 21 percent from 35 percent. The cut saw corporate profit bounce and many companies subsequently announced share buybacks which further buoyed share prices.
Anecdotally, AT&T announced a one-time $1,000 bonus to all employees because of the cuts while Walmart announced a pay hike for employees. Materially, corporate profits climbed to record heights. The optimism and euphoria in-turn influenced GDP projections for the United States which were already heightened compared to other developed economies.