FV

Will The Fed's Latest Dovish Shift Save Stocks?
The Fed radically altered their outlook for interest rates this week, something that may have a significant impact on the stock market in the coming months.
Fed Guidance Links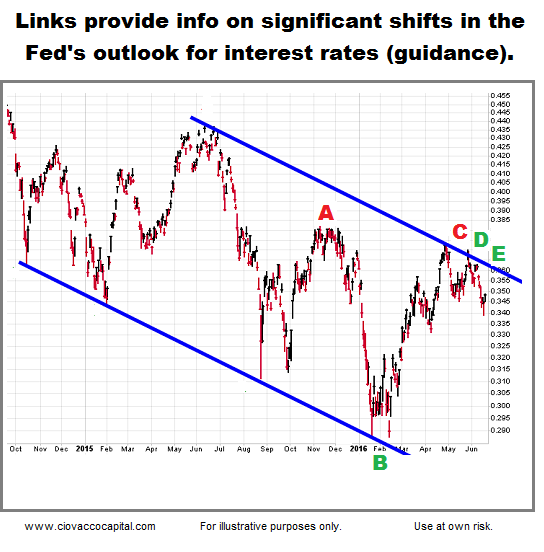 It is probably best to watch the video first, then come back and explore these links in the context of the chart above.
Point A: Four Rate Hikes In 2016
Point B: Little To No Hikes In 2016
Point C: June Hike Firmly On The Table
Point D: Yellen's New Normal
Point E: One Hike In Next 30 Months
Video Explains Why This Week's Shift Is Important For Stocks, Bonds, And Commodities
This week's stock market video helps us understand why the Fed's new stance calls for flexibility, as well as, risk management contingency planning.
Disclosure: This post contains the current opinions of the author but not necessarily those of Ciovacco Capital Management. The opinions are subject to change ...
more