Will Miners Save Gold?
Just look at the charts below (the first one presents the level, while the second – percentage changes). There is visible co-movement between gold prices and production costs. In 2013, the price of the yellow metal plunged, but the costs remained steady. They started to fall one year later, declining until 2016, although the gold prices rebounded in 2015. It strongly suggests that the production costs lag behind the price of the shiny metal. Hence, they cannot drive the prices or create a floor, as they are determined variable, not determinant.
Chart 6: Gold prices (yellow line, London PM Fix, in $) and the average global cash costs (red line, in $) from 2006 to 2017.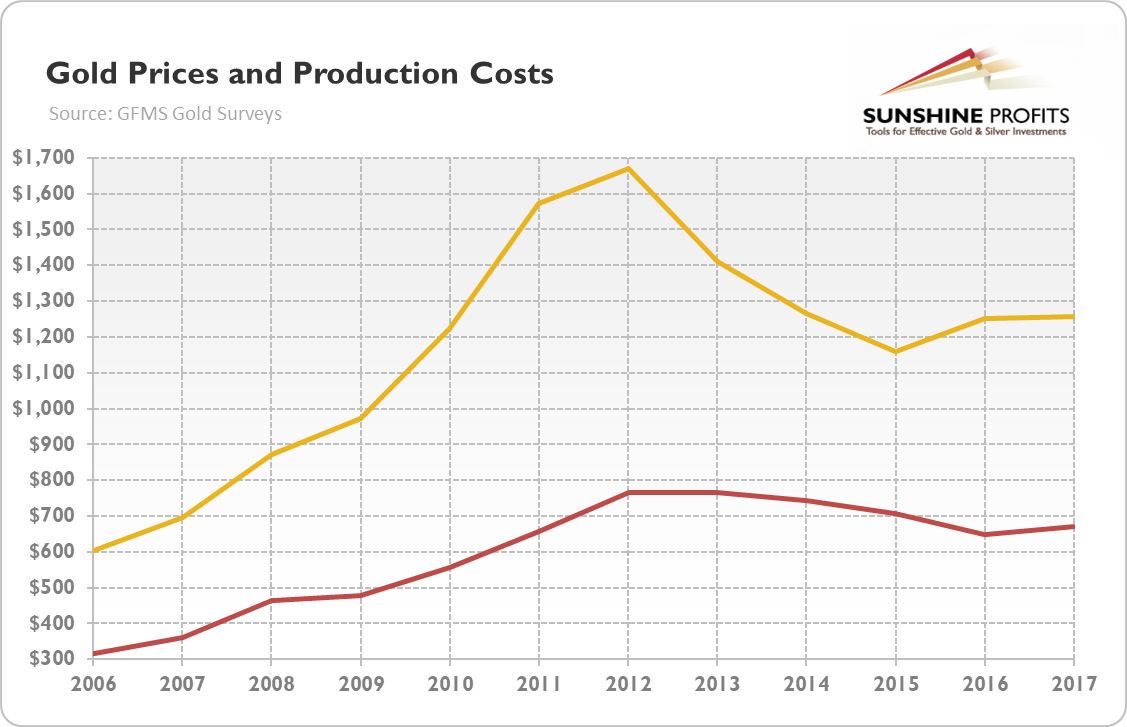 Chart 7: Percentage change in gold prices (yellow line) and in the average global cash costs (red line) from 2007 to 2017.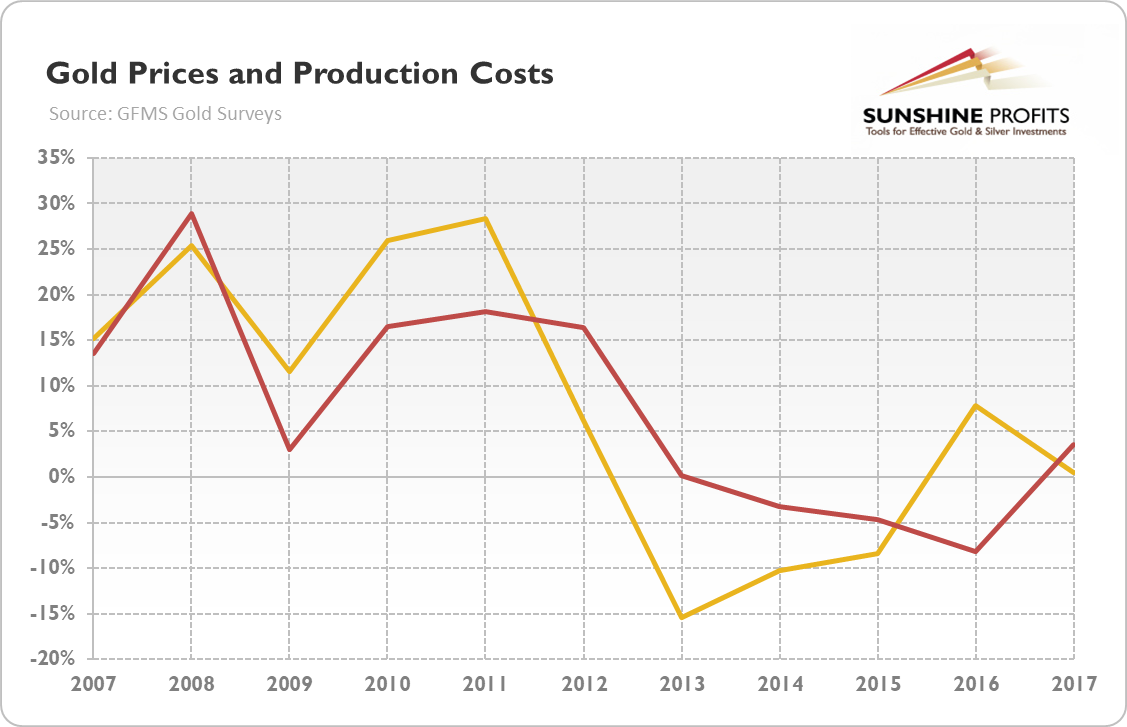 If you still are skeptical, imagine that all gold mines go bankrupt. Even in such an extreme case there would still be 190,000 tons of gold left on the market, instead of 193,000 tons we would have with a fresh mining production. Maybe we are incorrigible optimists, but it does not look like a disaster. Does it?
If you enjoyed the above analysis and would you like to know more about the most important macroeconomic factors influencing the U.S. dollar value and the price of gold, we invite you to read the ...
more