Will Fed's Dovish Shift Support Gold?
Chart 2: Gold prices from January 29 to January 31, 2019.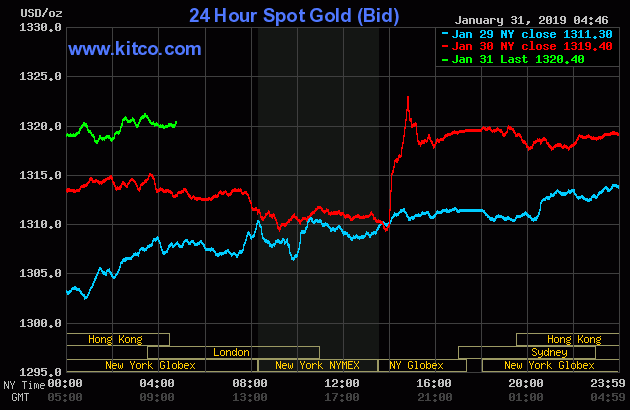 Will it be just a temporary spike or will we see a continuation of the rally? Well, it's never easy to say, but the addition to the FOMC statement the part about being patient implies that the Fed will not hike interest rates in the next few months at least. It means that the greenback will not be supported by the Fed's tightening. With weaker US dollar, gold has more room to go up.
To be clear: the interest rate hike are still possible in 2019, when the uncertainty clears a bit and all these cross-currents calm. However, a big dovish shift in the Fed's stance should support the yellow metal for some time (and unless investors, now with Powell's put at hand, shift into riskier assets).
If you enjoyed the above analysis and would you like to know more about the most important macroeconomic factors influencing the U.S. dollar value and the price of gold, we invite you to read the ...
more