Why To Stick With New Year's Resolutions Regarding Resource Stocks
TM editors' note: This article discusses a penny stock and/or microcap. Such stocks are easily manipulated; do your own careful due diligence.
Kal Kotecha, founder and editor of Junior Gold Report, says now is the time to be buying resource stocks, especially gold equities. He says the TSX Venture Exchange is the most decimated market in the world and the index will rebound to well beyond 1,000 in the next 12 to 24 months. In this interview with The Gold Report, he lists several gold and oil equities, some with near-term production narratives, others with longer-term potential.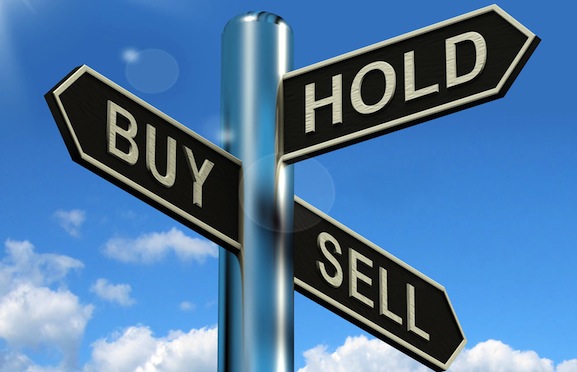 The Gold Report: The Junior Gold Report follows both gold and oil equities. Please briefly outline your outlook for both commodities.
Kal Kotecha: In December, to my Junior Gold Report subscribers, I called gold to hover between $1,180/ounce ($1,180/oz) and $1,250/oz from January until about June, and then averaging above $1,250/oz for the rest of the second half of 2015. So far, it's been range-bound between $1,180 and $1,250/oz. I expect gold to average above $1,250/oz throughout the second half of 2015 before moving quite a bit higher in 2016.
At the time of our interview with The Gold Report in September 2014, oil was trading around $100/barrel ($100/bbl). I indicated that oil would be range-bound between $60/bbl and 70/bbl but I didn't expect it to drop so quickly under $50/bbl. Now, with many tankers full of oil yet to port, oil could test $42/bbl and if it falls below that, it could go below $40/bbl. I wouldn't be buying oil or oil shares until we see Saudi Arabia charging more for oil globally—it announced it is currently doing this with its E.U. trading partners. I would be accumulating in and around June when there will be less stock available from the full oil tankers.
Oil fracking companies in the Unites States need oil at least $60–65/bbl to be above the marginal cost of production, so I believe oil ultimately is going to be sitting between $60/bbl and $70/bbl. I don't think we're going to see $100/bbl oil any time soon, but I also don't think we're going to see oil below $30/bbl as we did a few years ago. It might just remain range-bound between $42/bbl and $55/bbl for the next few months and go slightly higher than $60/bbl and stay there.
TGR: Late in 2014, you told The Gold Report readers that your resolution for 2015 was to bet on junior gold mining stocks while the sector was still the most undervalued market in the world. Most New Year's resolutions fall by the wayside. How are you faring?
KK: We're in a long speculative bear market with junior resource stocks on the TSX Venture Exchange. We're basically at the bottom. I don't see the Venture going to 500 as some experts predict; I believe it will hit 1,000 and go higher. That could be in the next 12–24 months. It could be earlier. It is currently around 700. Buying the right stocks now will make investors a lot of money in the future. In the bank you're getting only 1–2% on your money. Just buy good junior mining shares and hold and I believe you will be handsomely rewarded. These opportunities are rare.
TGR: What criteria are you using to make those bets on junior resource companies?
KK: I use the same criteria for gold and energy companies. Management is key. The properties, execution and financing are the other key ingredients I use in researching and finding good stocks to write about and suggest to subscribers.
Disclosure:
1) Brian Sylvester conducted this interview for Streetwise Reports LLC, publisher of The Gold Report, The Energy Report, The Life Sciences ...
more