Why Oil Is Likely Headed Much Higher From Here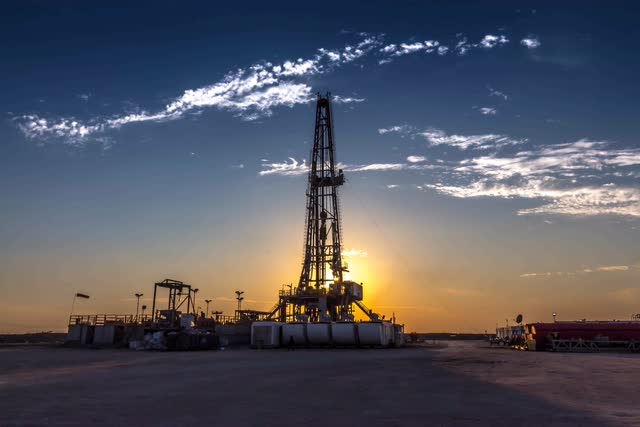 Oil - WTI Crude has come a long way since dipping into negative territory during the height of the coronavirus panic. At roughly -$40 a barrel it was quite surreal. Oil stocks were melting, traders were unloading barrels at sub-zero prices, this was an unprecedented time indeed. Nevertheless, fast forward less than 1-year, and oil is closing in on $60 again.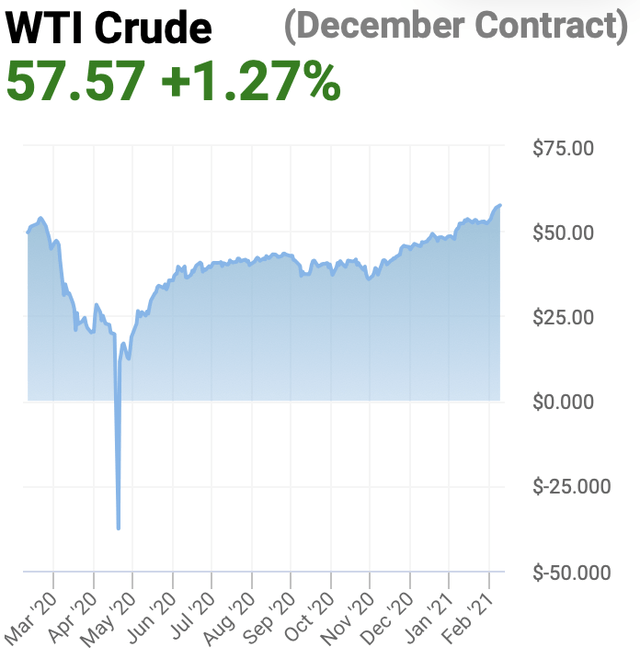 OPEC + oil producers are likely to stick to their production cuts. This should limit the supply of oil coming to market. Moreover, oil demand is likely to rise, as the coronavirus pandemic begins to ease into the second half of this year and into 2022. Furthermore, inflation is likely to rise as well going into year-end and next year. Therefore, oil is likely headed higher from here, possibly into the $70-80 range by the end of this year.
The Supply Demand Dynamic
Oil's supply and demand dynamic is likely the single most important driver for oil prices. We saw oil prices crash into negative territory during the height of the coronavirus meltdown. This was in part due to an extremely strong shock to the global demand side of the equation. However, on the other side, while demand fell off a cliff, major oil producers kept pumping, essentially overflowing the market with oil.
However, things are much different now. Saudi Arabia and Russia agreed to extend their oil cut outputs. This move puts pressure on other OPEC + nations to comply with their output cuts as well. Also, we are seeing the supply demand dynamic play out in markets, as we see larger than expected declines in U.S. oil inventories in much of the recent economic data.
An important factor to consider is that many of the top oil producers in OPEC + like Saudi Arabia, Russia, as well as many other nations are developing, or are essentially third world countries. Thus, oil revenues account for large portions of these countries' GDPs, as well as their budgets. For the sake of stability, and a certain level of prosperity, it is essential to keep oil at "an acceptable" price for these nations.
Disclosure: I/we have no positions in any stocks mentioned, but may initiate a long position in XOM, LUKOY, VLO, SLB, BP over the next 72 hours. I wrote this article myself, and it ...
more