Why Companies With Female Board Members Outperform Those Without: Amanda Van Dyke
Women aren't necessarily better than men, but men and women on boards together make better decisions that lead to higher returns, according to a new study on the impact of women on the boards of mining companies. As a matter of good governance, Amanda van Dyke, chair of Women in Mining (UK), analyzed the performance of companies open to new ideas, including moving beyond the old boys' network, and found that they excelled in profitmaking, environmental and social sustainability, and a host of other factors. Imagine, she challenges shareholders in this interview with The Mining Report, how much more you could make on your investments if a critical mass of the talented and best women in the industry made it to the top.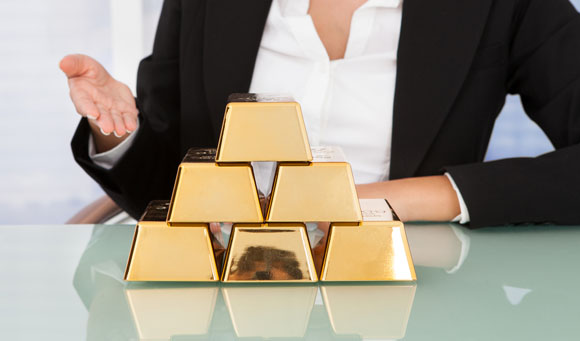 The Mining Report: Amanda, you are the chair of Women in Mining, a group that recently published with PwC part three of a "Mining for Talent" report studying the impact of gender diversity on boards of mining companies. It looks as if the presence of women decision makers is a positive one. How did you evaluate the performance for the companies and what did you find?
Amanda van Dyke: We took the top 500 mining companies by market capitalization and counted the number of women on their boards. Then we evaluated the companies based on 75 different metrics, including profitability and return on capital. We compared the results to the number of women on their boards and came up with a comparison of how companies with women on their boards did versus companies without women on their boards.
TMR: Why would that be relevant to investors?
AVD: Women in leadership positions have been correlated to better profitability overall, better return on capital, lower risk and better environmental social and governance management. Our findings show that despite the fact that there are considerably fewer women on mining boards, 7.9% actually in the top 500 mining companies, those women made a huge difference to how those companies performed.
"Bear Creek Mining Corp.'schairman was one of the women featured in 'Top 100 Global Inspirational Women in Mining.'"
Over three years, we found that mining companies with women on their boards approximately doubled the return on capital employed, enterprise value/reserves and dividend yield compared to companies that had no women on their board. Actually the earnings per share were 13 times higher for companies that included women.
The real winner is the shareholder. There's no question about it.
TMR: Over the three years, did the percentage of women on boards increase, decrease or stay the same?
AVD: It went from about 5% to 8% overall, which is a good result, but still far lower than any other industry and lower than what's considered optimal. An average of 25% to 30% has been shown to be the tipping point where you get the best benefits from women on boards. The results that I just gave you are with 8% women on boards. Can you imagine how high they would be if a critical mass of women were in a position to contribute?

That being said I have to be careful to caveat that just any woman on a board is not going to make a company perform better. By definition if you are picking on merit and you double the number of people available for a job, you are going to get better talent. With overall better talent comes better performance. Affirmative action, quotas vis a vis women on boards don't work, as can be seen by how badly Norwegian companies with their 40% quota have performed.
Disclosure:
1) JT Long conducted this interview for Streetwise Reports LLC, publisher of The Gold Report, The Energy Report, The Life Sciences Report and The Mining Report, and provides ...
more