Where Will The Graphite, Lithium And Cobalt For The Battery Revolution Come From?
TM editors' note: This article discusses a penny stock and/or microcap. Such stocks are easily manipulated; do your own careful due diligence.
Following the lead of Tesla Motors, LG Chem, Foxconn and others are racing to build megafactories to build batteries for electric cars. Yet even now the world supply of graphite, lithium and cobalt needed to supply these factories is insufficient. In this interview with The Mining Report, Simon Moores, managing director of Benchmark Mineral Intelligence, explains that we can soon expect healthy prices for all three metals, but the juniors that will succeed in the market must first and foremost learn to meet the needs of the end users.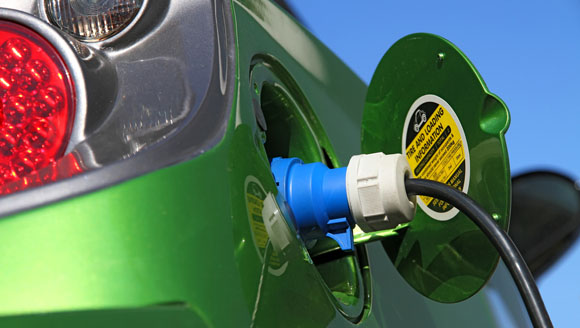 The Mining Report: You have said, "Electrification of transport will not succeed unless the world has cheap, abundant, longer-lasting batteries." What are the obstacles to obtaining such batteries?
Simon Moores: There are a number. The first is the scaling of battery supply. The megafactories will be needed to drive down costs significantly. Tesla Motors Inc. (TSLA:NASDAQ), LG Chem Ltd. (051910:KSE; LGCLF:OTCPK), Boston-Power Inc., Foxconn Technology Group and, most recently, Chinese electric vehicle producer BYD (1211:HKSE) have all announced plans to build them. Meanwhile majors like Samsung SDI have announced significant expansions of existing operations. The battery industry is preparing for a surge in demand and its next phase of growth.
But these megafactories will need assured quality raw materials, which is the second obstacle. The third is the security of supply for raw materials. This last obstacle is overlooked at the moment, as the battery industry is taking it as a given they will have supply as needed. But when megafactories come on line, demand will soar. Therefore, supply visibility all the way upstream to the mine is crucial to their success. This is what Benchmark specializes in.
TMR: How does the oil price collapse affect current and future demand for battery power?
SM: This is the question everyone's asking. Without a doubt, a halved oil price has a negative impact on those consumers who want electric vehicles (EVs) in order to save money on gasoline. To be honest, though, the success of Tesla raises the question of how many people are buying EVs for economic reasons today.
Regardless of the short-term effect, I don't think the oil price collapse will have a long-term impact. I see internal combustion engines and EVs as fundamentally different technologies. Once EVs mature, they will be far more efficient and software-driven than cars powered by internal combustion engines. I actually believe that you will get to a stage where a remote software upgrade will improve the cars' performance. You are already seeing this with Tesla. Once you reach this stage, the vehicles will actually improve over time—in essence, cars will no longer be a depreciating asset.
TMR: Would you say that Tesla has a fundamentally different target audience than Toyota Motor Corp.'s (TM:NYSE) Prius?
SM: Definitely. The Prius was created and priced for the mass market from day one. At the time "green" and "cool" did not go hand in hand, so many early Prius owners had to live with an eco-label. The car has since proven to be one of the most economical and best overall models on the road. People now have forgotten about the fact that it is a hybrid and it has been accepted in today's world.
Whereas the Prius took years to shake off the green label, Tesla has made its cars desirable from day one on the basis of performance and design. Tesla has made EVs desirable. The fact its electric is now secondary.
Tesla's Model S is a quality super car, rather than just a functional vehicle. It has achieved something in EVs similar to the "Apple effect" on consumer electronics. The biggest challenge is yet to come, however, as Tesla now wants to shift this success to the mass market with its Model III launch in 2017—a car that will be powered by Gigafactory batteries.
TMR: We've heard that Apple Inc. (AAPL:NASDAQ) is about to enter the EV market. How important would that be?
SM: It hasn't actually announced anything yet. But the rumor that Apple is getting into the self-driving EV space is supported by a lawsuit filed by A123 Systems Inc. (AONE:NASDAQ), a U.S.-based lithium-ion battery producer, which claims Apple is poaching its staff. As for the possible importance, well, if you thought Tesla was a game-changer, then Apple is another thing entirely.
I was at first surprised by the rumor, but it really makes sense. Apple has $178 billion ($178B) in cash and nowhere to spend it. It has already disrupted the consumer goods market, and now it needs another huge global market ripe for disruption.
TMR: China intends to become the world's biggest EV market by 2016. What are the long-term implications of this for battery-production growth?
SM: In short, we need more batteries. China's EV market has already shown exponential growth. In January 2014, about 600 EVs were sold. In December 2014, that number had risen to about 27,000, almost 30 times as many.
It's too soon to say whether this is a trend, but it does show how hard it is to forecast new markets and how they can creep up on you.
TMR: Is China's massive expansion of the EV market a top-down directive, or is it market driven?
SM: A bit of both. It does come from the top, as China's urban pollution is so bad that clean vehicles are essential. But the Chinese are business savvy, and they're not going to waste a lot of money producing vehicles without a return.
The electric bike market in China shows that it's a fundamentally different market than anywhere in the world. The Chinese don't have to be persuaded on switching gasoline for electric—they are far less in love with cars than the West. It's more of a cost proposition.
TMR: What's the optimum price point for the widespread adoption of electric vehicles? Is it $50,000, $40,000, $30,000? Lower?
SM: Mass-market EVs need a price that can more than compete against gas powered vehicles. Tesla and General Motors Inc. (GM:NYSE) have both said that they're aiming for a sub-$35,000 car in 2017 (in 2017 dollars). If they can make EVs profitable at under $30,000, we could see a market shift, with EVs becoming genuinely popular with consumers in all income levels.
Disclosure:
1) Kevin Michael Grace conducted this interview for Streetwise Reports LLC, publisher of The Gold Report, The Energy Report, The Life Sciences Report and The Mining Report, and ...
more