When Junior Markets Turn Most Negative In 35 Years, Guess Where Financier Carlo Civelli Puts His Money?
After 30 years of investing in natural resources, financier and founder of Clarion Finanz Carlo Civelli has declared 2015 to be one of the worst natural resource investing markets he has ever seen. But he is still finding opportunities by funding some of his favorite management teams in neighborhoods where he sees an opportunity to prove resources and attract buyers. In this interview with The Mining Report he shares his secret for finding companies that can create value despite challenging market conditions, and he reveals where he is putting his money today.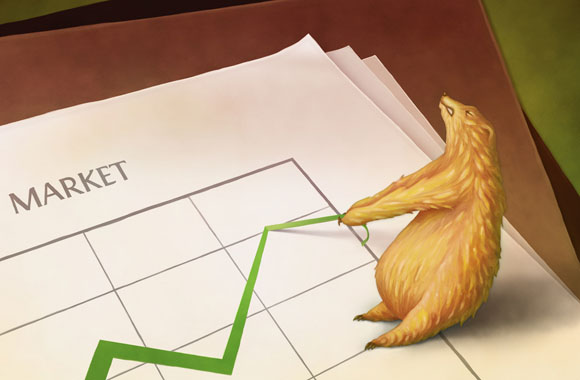 The Mining Report: Over the last 30 years you've been involved in a number of natural resource mining companies as an executive officer, board member and/or investor in your position as managing director at Clarion Finanz, including some controversial projects that made headlines both when they did well and when they failed. Has the structure around junior mining investing changed during that time?
Carlo Civelli: Yes, it certainly has. We have invested in about 900 companies in the last 35 years with commitments ranging from $100,000 to $60 million ($60M). Of course some of them failed, but the majority did well.
We have been involved in every single aspect of financing juniors, including the use of shell companies and mezzanine financing. I was one of the first Europeans to invest in Canadian mining companies and oil and gas companies in the 1980s. At the time there was absolutely no appetite for them. We created the appetite in Europe through our success as an investment company based in London and Zurich. Later a lot of other brokerages moved in the same direction, including Yorkton Securities, where I was a director along with now billionaire investor Frank Giustra, who was named chairman and CEO in 1995.
"Callinex Mines Inc. is onto something that could be very interesting."
Today, I don't see anybody in Europe interested in junior mining or oil companies. The little guys have vanished. The market has become totally illiquid and I think the same can be said about the Canadian markets. When I talk to my friends in the brokerage industry in Vancouver or Toronto or Calgary, they all say that there's no appetite. Only stocks with production and reserves are doing well in this market. The market doesn't want to hear about a company until it has found the resource. Certainly, the last couple of years have been the worst market that I have seen in my 35 years in the industry.
TMR: Do you see current conditions as an opportunity for investors looking for deals as Rick Rule says, or do you see it as a crisis that needs to find new ways to get financing?
CC: I think that there are opportunities out there, but it can be difficult to spot them. Too many companies are doing exactly what they did in 2000; they are just sitting on cash and paying the management nice salaries, but they're not putting any money in the ground. That is one thing that an investor should look at before making an investment. How much money is the management taking out of the company? What are the general and administrative costs and how much money is actually going into the ground?
TMR: Have regulations made investing safer and more transparent or have they made it more difficult for companies to raise money and placed a burden on small companies for reporting costs?
CC: They have made it more difficult to raise money, but at the same time the public is more protected. The NI 43-101s that companies have to produce today at least give insight into what drilling could reveal. My mentor, Mike Muzylowski, chairman of Callinex Mines Inc. (CNX:TSX.V; CLLXF:OTCQX), says you have to put the truth machine on, meaning the drilling rig, because despite evidence from 3-D seismic and surface anomalies and the like, you don't know what's really there until you pull it out of the ground.
"Terra Nova Energy Ltd.'s 3-D seismic tests compare favorably with one of the best producing portions of neighboring Senex."
In the past, stocks would move when the company announced it was putting a drill rig on the property. Unfortunately that is no longer the case, but it certainly means that companies today have to do a lot more intelligent work to attract investing money. The money has become much more sophisticated.
Disclosure: JT Long conducted this interview for Streetwise Reports LLC, publisher ...
more