What Bullish Sentiment Means For Oil Prices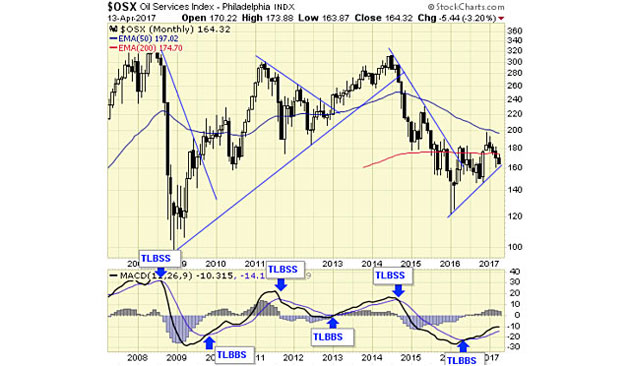 $OSX is on a major buy signal, which can last for months and years.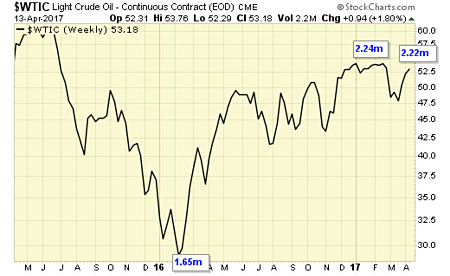 Speculative sentiment, according to open interests in the Commitment of Traders report, suggests that current sentiment is too bullish to support overall higher prices.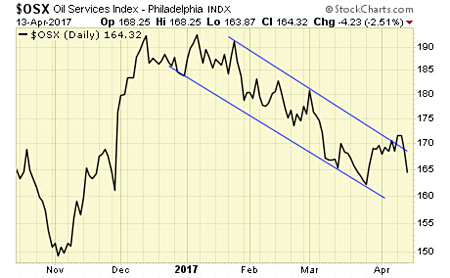 What appeared to be a breakout this week was promptly reversed, thus resulting in a trend that is well established on the downside.
Summary
The energy sector is on a major buy signal. A correction is in progress. We have taken profits from our long positions and shall now wait for the correction to complete.