What Björn Paffrath Is Advising To Institutional And High Net-Worth Investors
TM editors' note: This article discusses a penny stock and/or microcap. Such stocks are easily manipulated; do your own careful due diligence.
Björn Paffrath, fund advisor, mine financier and chief-editor of Cashkurs Gold newsletter, says there are headwinds ahead for the gold sector but refuses to shy away. In general, he says investors want well-managed, low-cost producers with moderate headline risk that can run for one or two more years at lower gold prices. In this interview with The Gold Report, Paffrath lists equity names on three continents that are building toward better times, perhaps as soon as 2016.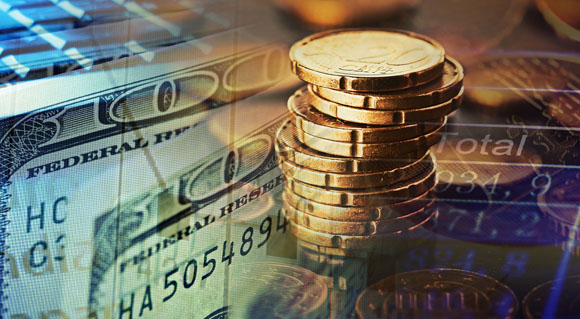 The Gold Report: Please briefly provide us with a "State of the Metal" address for gold as summer approaches.
Björn Paffrath: We still could have difficult times over the next months before another bull market starts. The latest rally didn't really unfold the way we were hoping. We had a great January and everybody was optimistic again, but then a strong dollar and booming equity markets brought gold further down. We still are in a bear market, in our opinion, and if the market goes up we would see it as a bear market rally. We don't expect gold shooting through the roof at least until 2016, because there are things you can't just ignore.
The U.S. dollar remains strong because half of the world has debt in U.S. dollars. Then there is the obvious seasonality in gold demand, which tends to weaken the price. And based on U.S. economic data, (small) interest rate increases are still ahead. Then we could see Venezuela and Russia forced to sell their gold to halt runs on their respective currencies; that would briefly oversupply the gold market. Also, of course, as long as there is liquidity in the S&P 500, the Dow or Germany's DAX, that will keep investors in the broad market. The gold price is still shaking out and has more downside risk than upside potential over the summer months.
TGR: What role does China play in terms of gold demand?
BP: Chinas demand is one of the most important factors, but I would also include India. Together they are THE key players in the gold sector. Despite the overall negative sentiment, we see some positive signs, especially at the Shanghai Gold Exchange. Since 2009, gold deliveries from Shanghai are in an uptrend and are higher in 2015 than in 2014. Gold demand in India has increased significantly, too. In general, we want to see China and India buying gold and accumulating hard assets. That will drive the price. We all know that the actual paper market in gold does not really represent the underlying physical demand.
TGR: Are you seeing growing evidence of sector rotation through bought deals or mining equity trade volume?
BP: In January alone there were more than $1 billion in bought deals. And the bought deals took a lot of liquidity out of the market. On top we saw some takeovers (Rio Alto Mining Ltd. and Tahoe Resources Inc. [TAHO:NYSE; THO:TSX]) and mergers (Alamos Gold Inc. [AGI:TSX; AGI:NYSE] and AuRico Gold Inc. [AUQ:TSX; AUQ:NYSE]). In fact there is increasing volume in the Market Vectors Gold Miners ETF (GDX:NYSE.Arca) and the Market Vectors Junior Gold Miners ETF (GDXJ:NYSE.Arca) that doesn't reflect the downtrend in stocks. That's because more traders are entering the market, trying to catch a low. But they are in and out very fast and are not long-term investors. Despite a few smart generalists or industry experts, most people are still waiting on the sidelines in the mining sector.
TGR: When does that money move from the sidelines into the sector in a big way? What has to happen?
BP: It's difficult to say. I wonder why it is not happening now. We have crises. There is Russia and Ukraine; the Middle East just flared up again; and the whole world, especially Japan and the Eurozone, is adding debt that will never get repaid, yet we have a stock market rally based on liquidity. It doesn't sound like a stable situation for a single investor, but most of the people we talk to don't really care. They're all happy. Once they find out that the financial system is not as stable as they were made to believe, it's too late. No other sector is depressed like the mining sector. Without question the segment offers big opportunities, but nobody wants to catch a falling knife. Everyone is waiting for a lower entry point and then it gets even lower.
Right now the precious metals stocks look promising again. Since March they have trended upward and even broke the 50-day moving average, but still have a long way to even reach the actual year's high. All eyes are on gold. If the price moves toward $1,300/ounce ($1,300/oz) again and manages to be stable around that level, the mining sector will face a big run, especially in light of low energy prices and efficient cost reductions. Overall, I expect 2015 to be flat and I see the big recovery in 2016. Of course, I would be happy to see an earlier positive move.
TGR: You are also the chief-editor of Cashkurs Gold, a newsletter covering the precious metals sector and mining stocks. In it you provide advice to high net-worth investors. Tell us about some ideas you're giving them.
BP: You have to be careful in this market. If you tell people it's an undervalued sector but you don't really know where the bottom is, you lose credibility. In the end the investor really only cares if he or she makes money. Even the best companies do not guarantee a profit right now. We're still very careful. That means trading the trends. We've seen it this year again. You could have made great wins in January but lost almost everything if you didn't exit those positions in time. Since March the sector is up slightly again. Let's see how long it will last this time. There is still the risk of a final clean-out.
The market probably wants $1,050-1,000/oz gold and if the market wants it, we will see it. Maybe that will mean one final shakeout before things turn around. In general, you want quality, quality and quality. We look for companies that deliver on promises and are low-cost producers that can run for one or two more years at lower gold prices. Also, the sector is consolidating, which means we will see more mergers, joint ventures or takeovers. There are several companies out there that could be serious targets for other companies. The big players have to replace their reserves and grow. Right now, for most of them, it is cheaper to acquire than to drill.
Disclosure:
1) Brian Sylvester conducted this interview for Streetwise Reports LLC, publisher of The Gold Report, The Energy Report, The Life Sciences Report and The Mining Report, and ...
more