What A Difference A Year Doesn't Make
In general, the markets seemed to be shaping up to be similar to what they looked like a year ago performance-wise. January was a month of strong returns, and now that we're into February, we're suddenly seeing a steep pullback. It remains to be seen whether the rest of the month will be as tumultuous as last February was.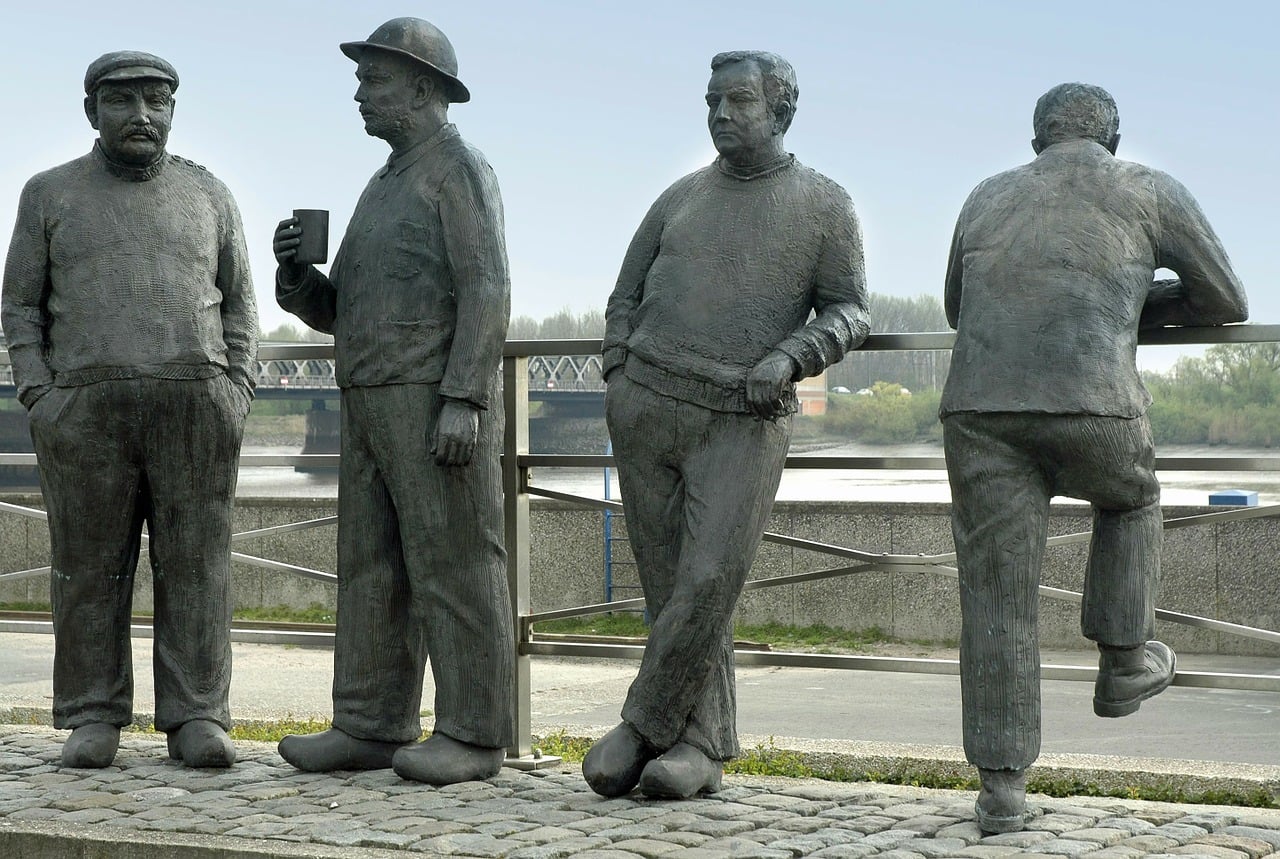 12019 / Pixabay
However, a bit of good news is that even though the market performance is looking a lot like it did last year, the setup is quite a bit different, according to one firm. As a result, it's possible this February won't be as bad as last February.
Similarities in performance
In their recent "Hedge Fund Update", Morgan Stanley analyst John Schlegel and team focused on the performance and setup of the early-year markets in 2018 and 2019. They noted that many of the markets are on a "very similar trajectory" as they were last year. Many of the major market indices were up in the mid-high single digits in January, including the S&P 500's and MSCI AC World's 6% to 7% gains each.
Hedge fund performance finally started to bounce back as well, which is a welcome relief for an industry that could do little more in Q4 but remark on how strange and difficult the quarter had been. According to Morgan Stanley, average hedge fund returns were up "a similar amount" in January as they were a year ago.
(Click on image to enlarge)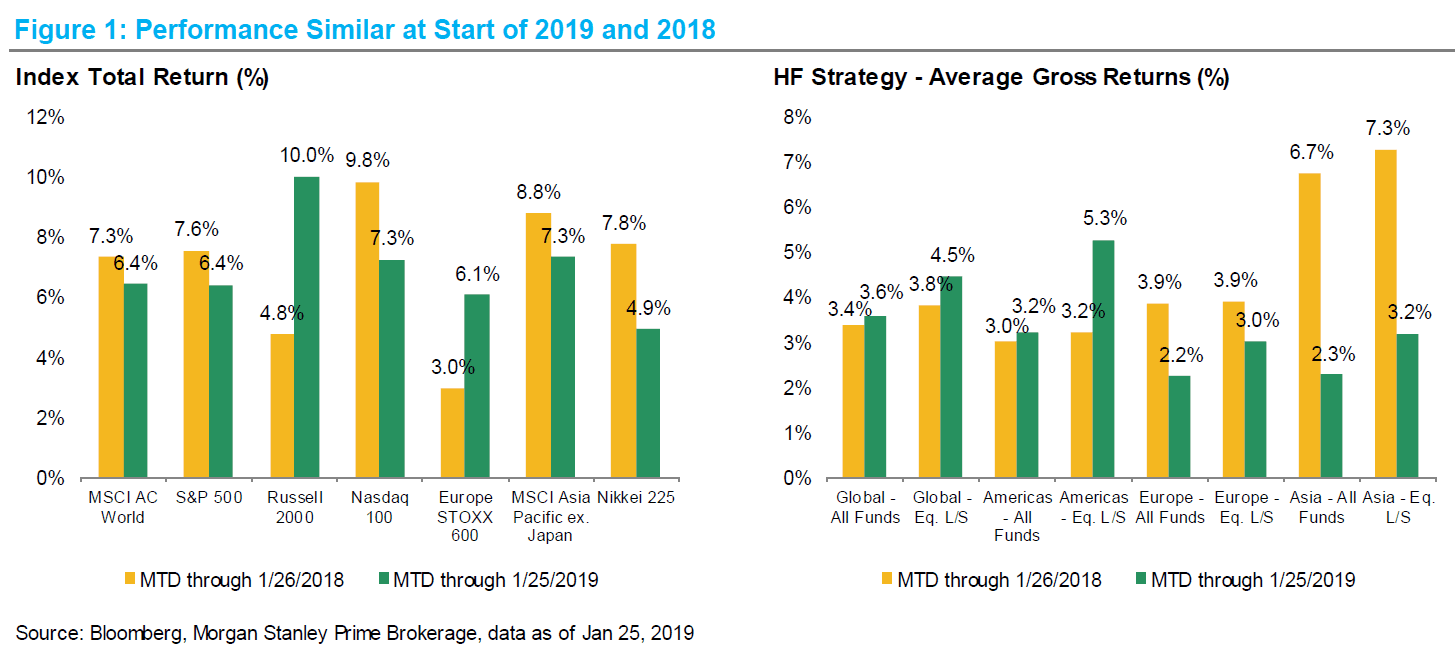 U.S. hedge funds are doing "a bit better," and they cite strong performance of crowded stocks as a key reason for this. This means the handful of hedge funds which managed exceptional performances by avoiding crowded stocks in Q4 probably saw a reversal of their fortunes in January. Morgan Stanley also noted that small-cap stocks outperformed as well.
However, Asia hedge funds have lagged their counterparts from other parts of the world, and the firm chalks this up too much lower net positioning this year compared to last year.