Warnings Of Inflation Grow
In early November when Pfizer's (PFE) vaccine announcement triggered a strong rally, technology stocks lagged small cap value. Having been out of favor for years, the Russell 2000 (IWM) sprang to life, drawing in buyers at the expense of tech.
(Click on image to enlarge)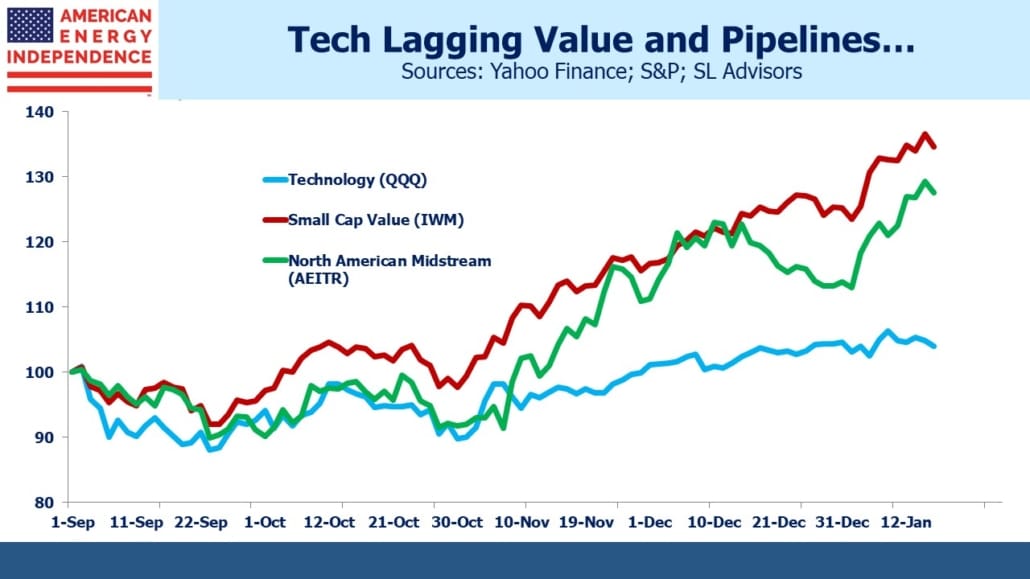 The relative movement of tech to value, defined as the ratio of the Nasdaq (QQQ) and Russell 2000 indices, crossed through its two hundred day moving average. This signaled an end to tech's previous ascendancy, at least for those who follow charts.
(Click on image to enlarge)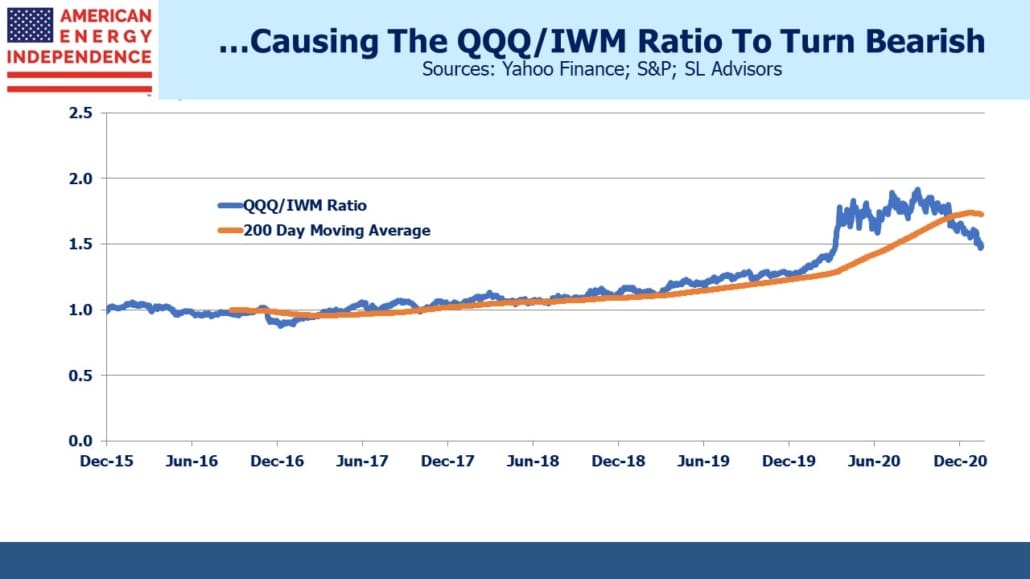 The pattern has continued since, with the ratio now solidly below its two hundred day. It looks like a new trend has begun. Pipeline stocks are beginning to show up on recommended lists. US News included Kinder Morgan (KMI) among their '7 Best Value Stocks to Buy for 2021.' Barrons regularly pushes midstream energy infrastructure for yield.
(Click on image to enlarge)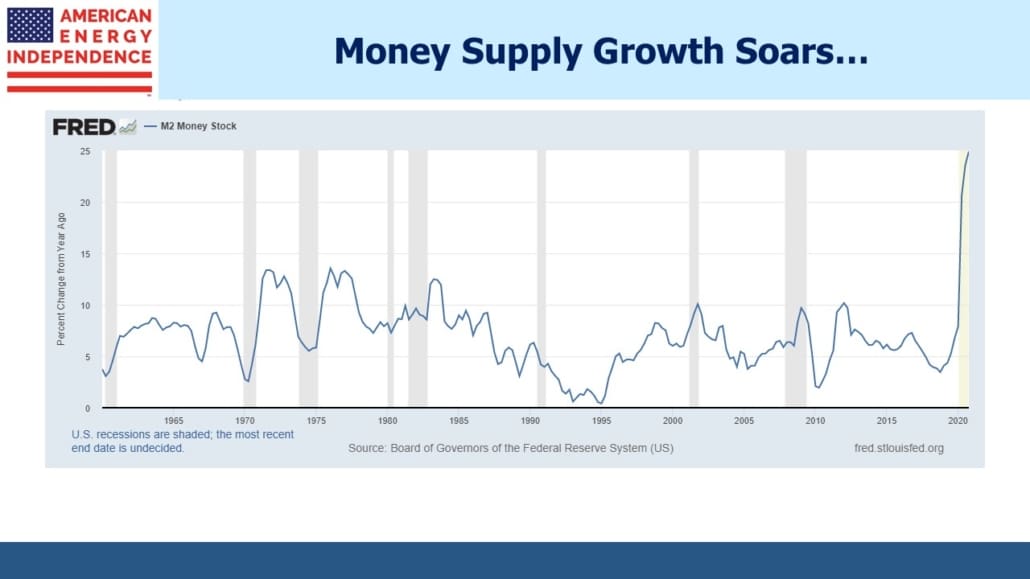 Coincident with this shift in leadership, signs of inflation are appearing. Liquefied Natural Gas (LNG) prices have soared in Asia because of unusually cold weather. JNK LNG, the regional benchmark, recently traded up eightfold from last April with some Asia-bound shipments trading at 10X the price of the US Henry Hub benchmark last week. This is great news US LNG exporters.
(Click on image to enlarge)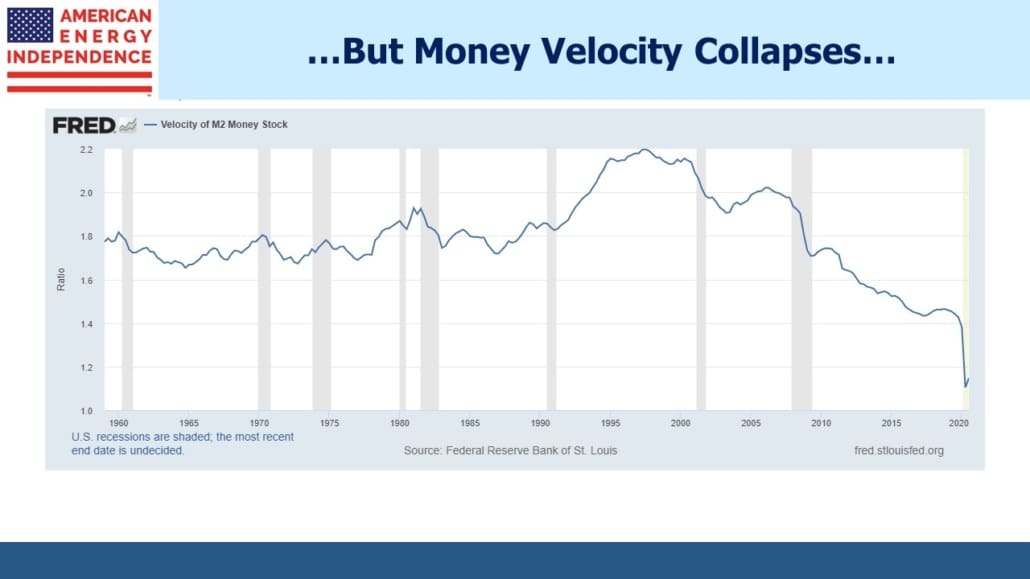 The JNK squeeze is dramatic but temporary. However, other commodities have also been rising sharply. Crude oil has firmed up on hopes that vaccinations will allow a return to our former lives by summer. China's sharp economic rebound has more than doubled the price they pay for iron ore compared with March. Even rice has risen over a third since October. Prices for hot rolled steel have doubled. Inflation is increasingly a conversation topic among investors, and is drawing more media attention such as Higher inflation is coming and it will hit bondholders in yesterday's FT.