Gold to Silver Ratio - 100 Year Historical Chart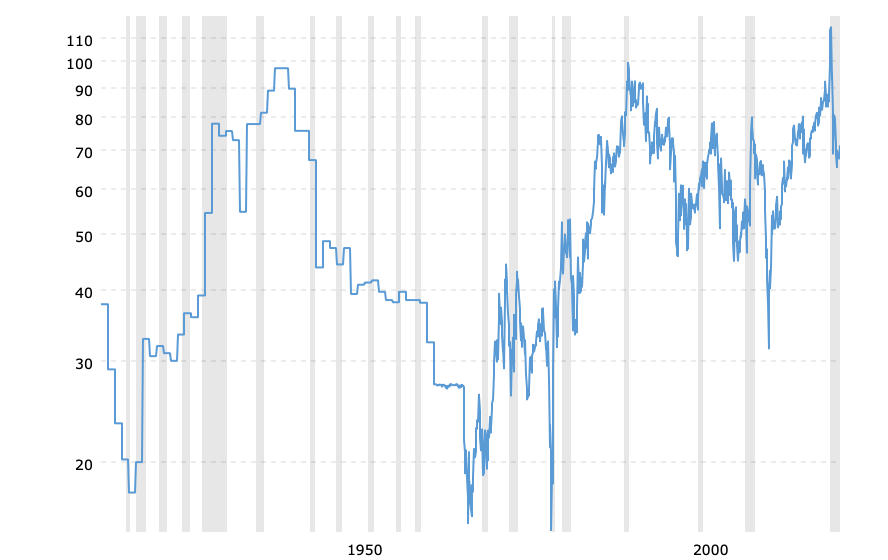 As can be seen in the chart above, the gold-to-silver ratio continues to widen in favor of gold.
Silver Fundamentals
Silver is an industrial commodity. Its primary demand is driven by - and its price is determined by - industrial consumption. Any role for silver as a monetary hedge is secondary. This is true even in light of the significant increase in the amount of silver used in minting bullion bars and coins; particularly Silver Eagles.
The fundamentals simply do not support the bullish expectations for silver. Also, there are fundamentals that make silver vulnerable to a big price drop.
Deflation is a more likely near-term possibility than hyperinflation. True deflation results in a decrease in the general price level of goods and services.
As an industrial commodity, the silver price would reflect the full brunt of deflation's effects. The depression-era low for silver occurred in late 1932 at $.28 oz. This low coincided with the stock market's low.
Something similar happened in March-April 2020 when both silver and stocks declined by thirty-five percent.
Another possibility is that we might continue for several more years with relative prosperity and disinflation. This would not stop further price declines for silver.
Some Historical Perspective
After it peaked at $48.00 per ounce in 1980, silver's price declined ninety-two percent over the next thirteen years. It reached a low of $3.57 oz. (February 1993) during the boom years of the 1990s.
It has been ten years since silver last peaked at close to $50.00 oz. At the current price of approximately $25.00 oz., silver is cheaper by one-half. This is shown on the chart (source) below...
Silver Prices - 10 Year Historical Chart
Given that, does it matter much that silver has doubled in the past year? All of that increase is just a matter of recovering some lost ground.
Historically speaking, most of the reasons people give in support of dramatically higher silver prices, lose credibility when one looks at the facts.