US: Trade Remains The Weak Link
The US is on course to hit a new record deficit in 2021 as strong domestic demand sucks in imports while ongoing Covid containment measures limit the opportunity for exports. Trade improvements with China appear to be holding, but it is merely resulting in import substitution with other Asian economies rather than boosting US manufacturing.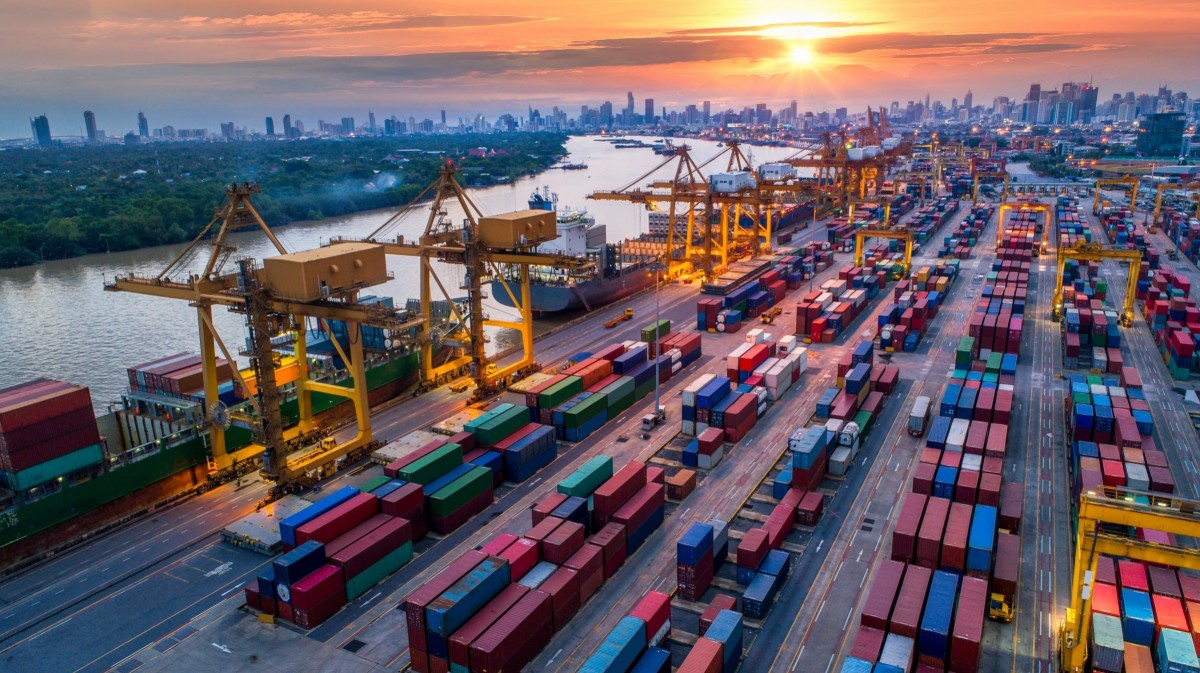 A new record monthly trade deficit
A new US record trade deficit is confirmed for February, coming in at -$71.1bn versus -$67.8bn in January. Imports fell 0.7% month-on-month, but exports fell 2.6% MoM with bad weather in February likely to have disrupted transport activity to some extent.
Monthly US trade balance USD bn
(Click on image to enlarge)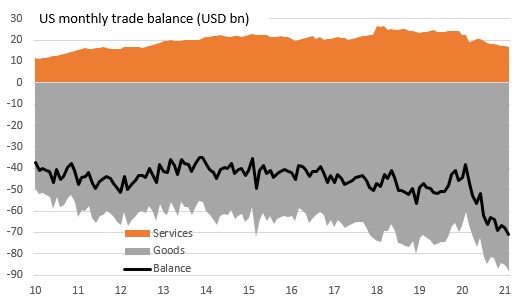 Source: Macrobond, ING
Weather and pandemic constraints are impacting the data
Supply constraints relating to an uneven re-opening pattern and industry specifics, such as the global shortage of semi-conductor chips, may also be leading to businesses curtailing imports of other components in the production process (auto parts, for example). It is also possible that the higher cost of international freight, reflecting a scarcity of containers where they are needed, is also impacting the data in the near term.
Export and import growth (YoY%)
(Click on image to enlarge)

Source: Macrobond, ING
Trade to drag on growth in 2021
Based on the first two months of 2021 it looks as though the US is on track for a new record deficit for the full year. Admittedly it is very early days, but we believe the trade deficit will continue to deteriorate in the months ahead as strong domestic, stimulus-fuelled demand sucks in more imports while exports struggle as ongoing Covid-related lockdowns weigh on activity elsewhere.
Rest of Asia benefiting from China moves
Geographically the smaller deficit with China after the escalation of trade tensions appears to be holding. In fact, year-to-date exports to China are up 58.7% versus 2020, but we have to acknowledge that China was in the grips of its pandemic at the beginning of 2020 and we are likely to see that rate of growth slow. The trade deficits with Europe appears to be holding while shrinking with Mexico and mildly expanding with Canada.