US: Strong Jobs Momentum Will Only Build
A very strong jobs report for February is just the start. Construction is set to rebound next month after winter storms and with more state Governors relaxing Covid containment measures we expect to see even better numbers in March and April. With vaccines ramped up, we could see a broad 2Q re-opening that fuels a surge in job creation thereafter.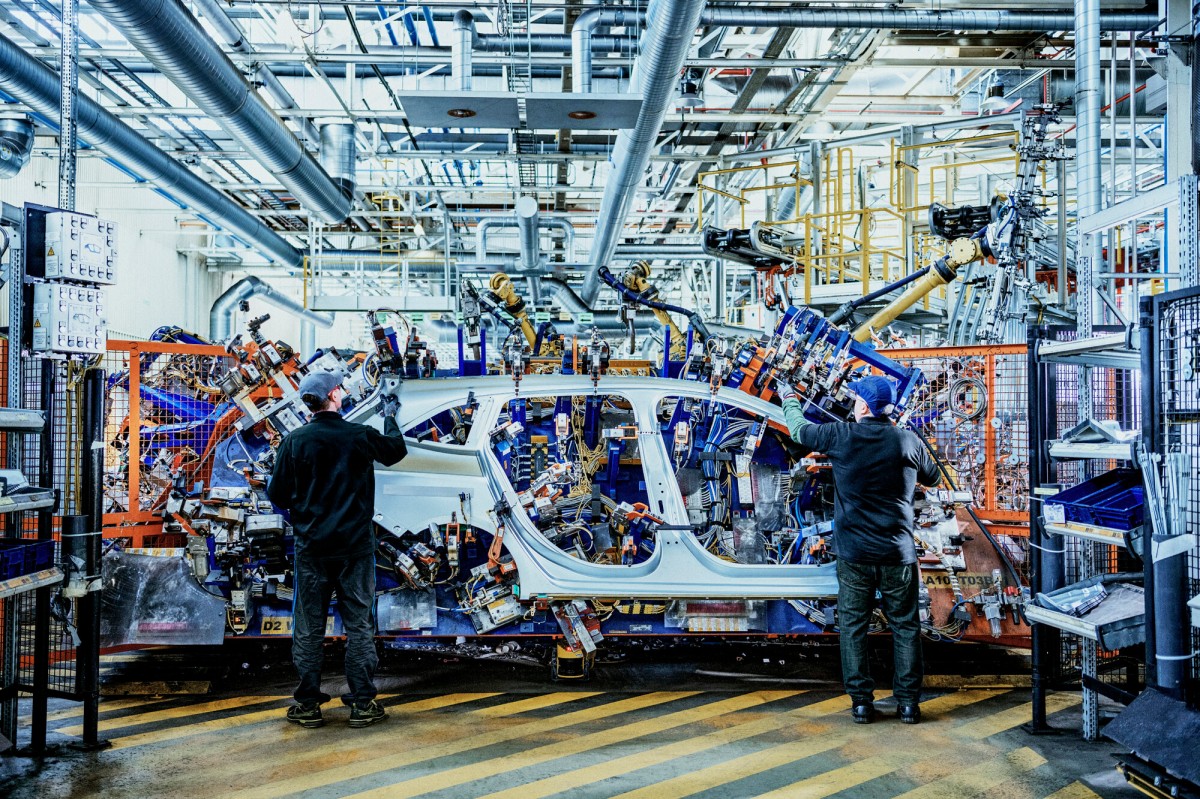 Jobs looking more plentiful
The February jobs report shows that 379,000 jobs were created in February, significantly above the consensus forecast of 200,000. There were also decent upward revisions to the past two months of data, amounting to an extra 38,000 jobs. This has resulted in the unemployment rate dropping back to 6.2% while wage growth has held at 5.3%.
The private sector-led the charge with a 465,000 gain despite construction employment falling 61,000, with bad winter weather likely the cause of this. Manufacturing rose 21,000 while private sector services jumped 513k. Leisure and hospitality rose 355k with retail up 41k and business services gaining 63k. We were expecting a good number on the basis of the California re-opening and several other cities expanding or re-opening dine-in eating, but this is considerably stronger and reinforces the message that the US economy has started 2021 on a very strong footing.
The government sector lost 86,000 jobs, but with more support coming as part of the $1.9tn fiscal support program we expect to soon start to see some stabilization.
Level of US employment (millions)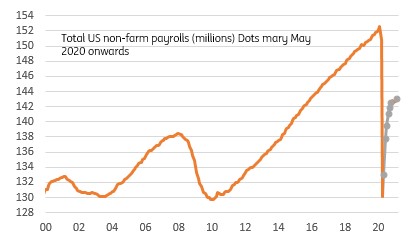 Source: Macrobond, ING
Don't read too much into the unemployment rate or wages
Wages growth of 5.3% YoY looks fantastic, but we should continue to ignore it due to the way it is calculated. Given that most of the jobs lost in the pandemic were low-wage consumer services roles, such as retail, restaurant, and bar work, the fact that these jobs no longer exist structurally lifts the "average" hourly pay rate of the people who are still working. It will be many more months before we get a clean wage growth figure.
Disclaimer: This publication has been prepared by ING solely for information purposes irrespective of a particular user's means, financial situation or investment objectives. The information does ...
more