US: Retail Bounce Starts To Slow
Retail sales missed expectations in August and there were downside revisions to July. With other large categories of spending continuing to struggle it re-affirms our view of a plateauing in consumer activity below pre-COVID levels.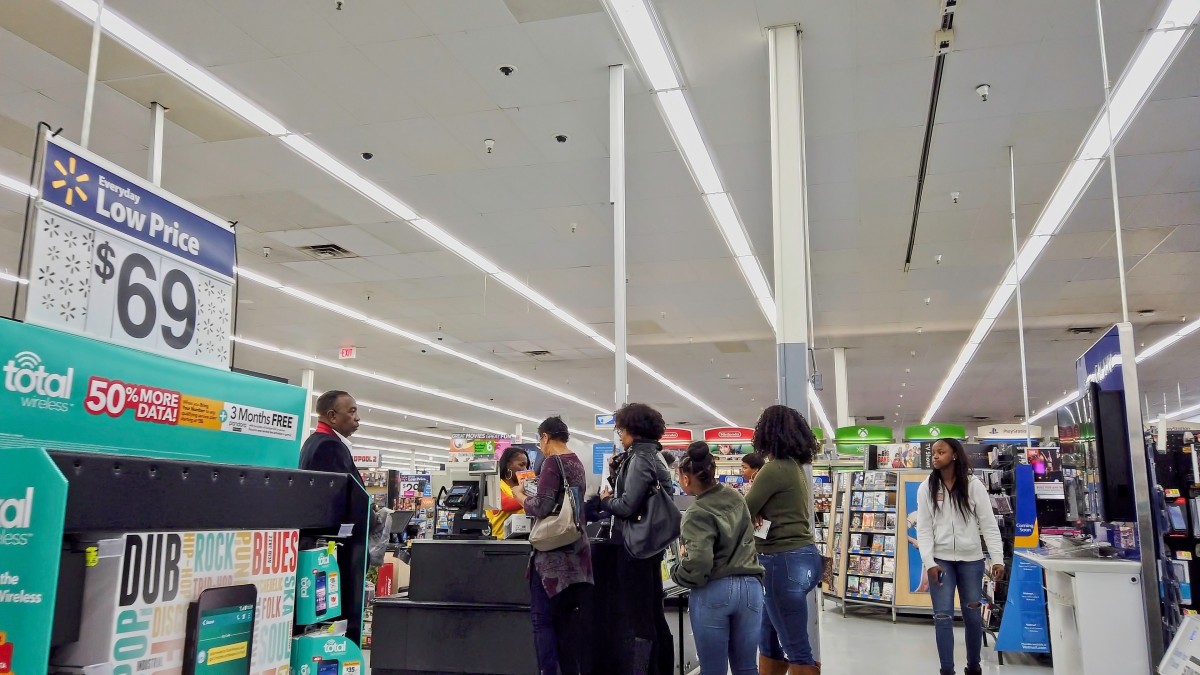 US retail sales grew 0.6% month-on-month in August, lower than the 1% consensus expectation while July's growth rate was revised down to 0.9% from 1.2%. The 'control' group, which excludes volatile components such as building supplies, gas stations, food service and auto dealers, is a measure that historically better tracks broader consumer spending. Unfortunately, it missed by even more, falling 0.1% versus expectations of a 0.3% MoM gain while July saw sales revised half a percentage point lower.
The details show the weakness concentrated in sporting goods (-5.7%), general merchandise (-0.4%) and grocery (-1.2%). However, this latter drop was offset by a 4.7% increase in eating and drinking out. There were also strong gains for furniture (+2.1%) and clothing (+2.9%), suggesting aggressive price discounting worked.
Levels of retail sales expenditure versus February
(Click on image to enlarge)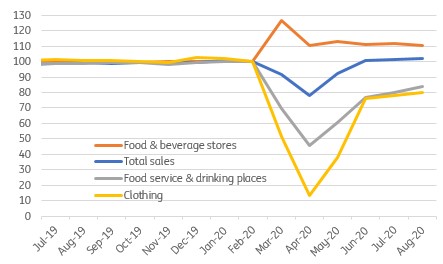 Source: Macrobond, ING
This leaves the total value of retail sales 1.9% above where they were pre-Covid, which is a fantastic outcome, but there have clearly been winners and losers as we have all been forced to adjust the way we can spend our money. Grocery remains the main beneficiary with sales more than 10% higher, while food service is down 16% and clothing is still 20% lower.
Moreover, the broader consumer spending picture is bleaker. Remember retail sales only make up around half of consumer spending with education, healthcare, travel and hotel stays also contributing to the total – areas that have been hit far harder by the pandemic. While we have been able to substitute some of our spending towards "things" (measured in retail sales) and away from "experiences", it doesn't fully make up the shortfall. High frequency data from www.tracktherecovery.org suggests that based on credit and debit card transactions total consumer spending remained down 7% as at the end of August.
Disclaimer: This publication has been prepared by ING solely for information purposes irrespective of a particular user's means, financial situation or investment objectives. The information ...
more