US: Optimism And Apprehension
I'm looking forward to 2021 optimistically amid a sense that "normality" is within touching distance. For now, the story is one of near-term pain, but medium to long-term things look good. However, we know the pandemic is far from over and when it is, it'll leave a financial legacy of huge bills and massive structural change.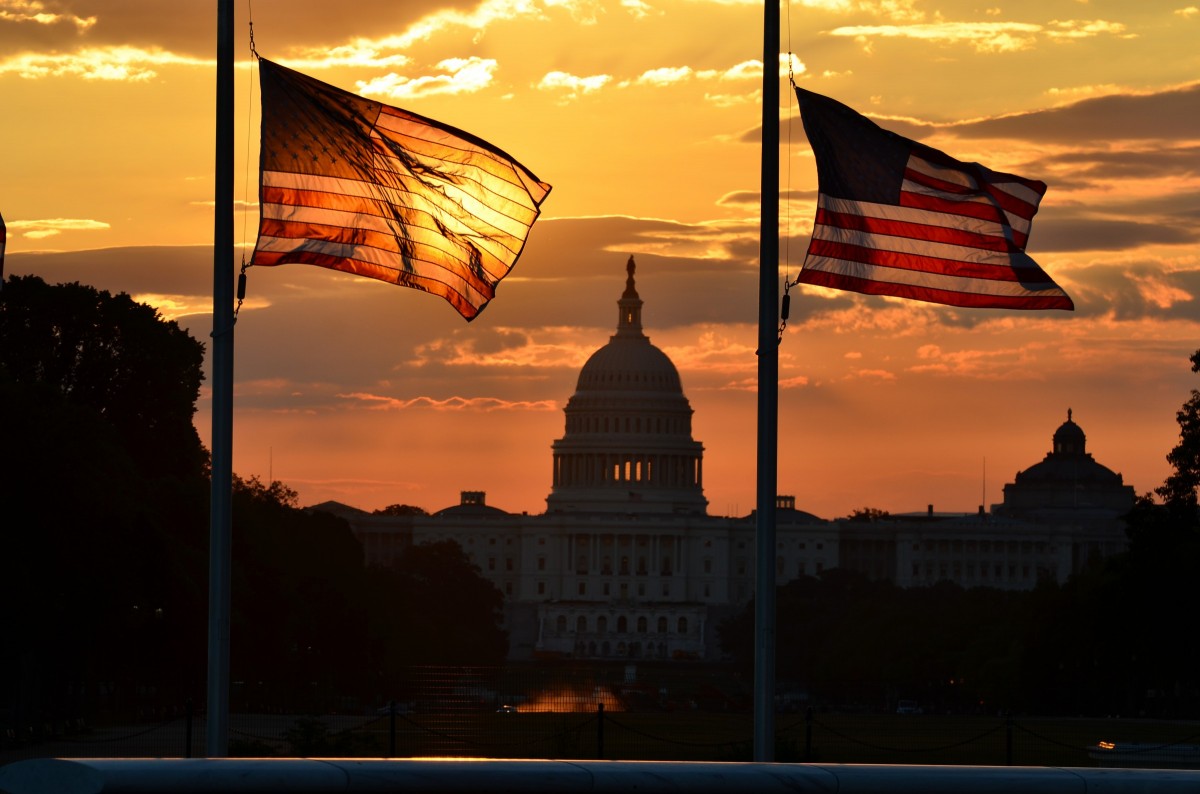 United States Capitol building silhouette and US flags at sunrise
Source: Shutterstock
Look forward, not back
2020 has been an incredibly tough year, exerting both a huge human and economic toll. But the outlook for 2021 has undoubtedly brightened with vaccine optimism.
But the US economy isn't out of the woods yet. While a vaccination program is underway it'll take time before it is distributed to enough people to allow a full return to "normality".
In the meantime, Covid-19 cases are rising sharply and containment measures are being re-introduced at a heavy economic cost. This window of vulnerability could last more than two, three, or even four months during which restrictions on movement could push up unemployment and weaken activity.
The agreed fiscal relief package amounting to $900bn will undoubtedly help mitigate some of the negatives but unfortunately, it won't be able to fully offset the effects of people staying at home as many businesses face tighter restrictions or are even forced to close.
However, by preventing a substantial rise in unemployment - by funding a new round of the paycheck protection program (PPP) is critical here - and extending unemployment benefits, it provides a stronger platform for recovery when the re-opening gets underway.
Boom! It's 2021
When we do get the all-clear, hopefully at some point in the Spring, pent-up demand can fuel a rapid recovery in consumer spending as we "make up for lost time". Credit card balances are at three-year lows and savings levels are at record highs so there is plenty of cash ammunition.
Disclaimer: This publication has been prepared by ING solely for information purposes irrespective of a particular user's means, financial situation or investment objectives. The information ...
more