US: More Inflation Upside To Come
US inflation rose more than expected in March and is likely to push up to 4% as price levels in a vibrant, stimulus-fueled economy contrast starkly with those during the lockdown 12 months ago. There are also a growing number of reasons to think inflation will stay higher for longer with risks increasingly skewed towards a 2022 Fed rate hike.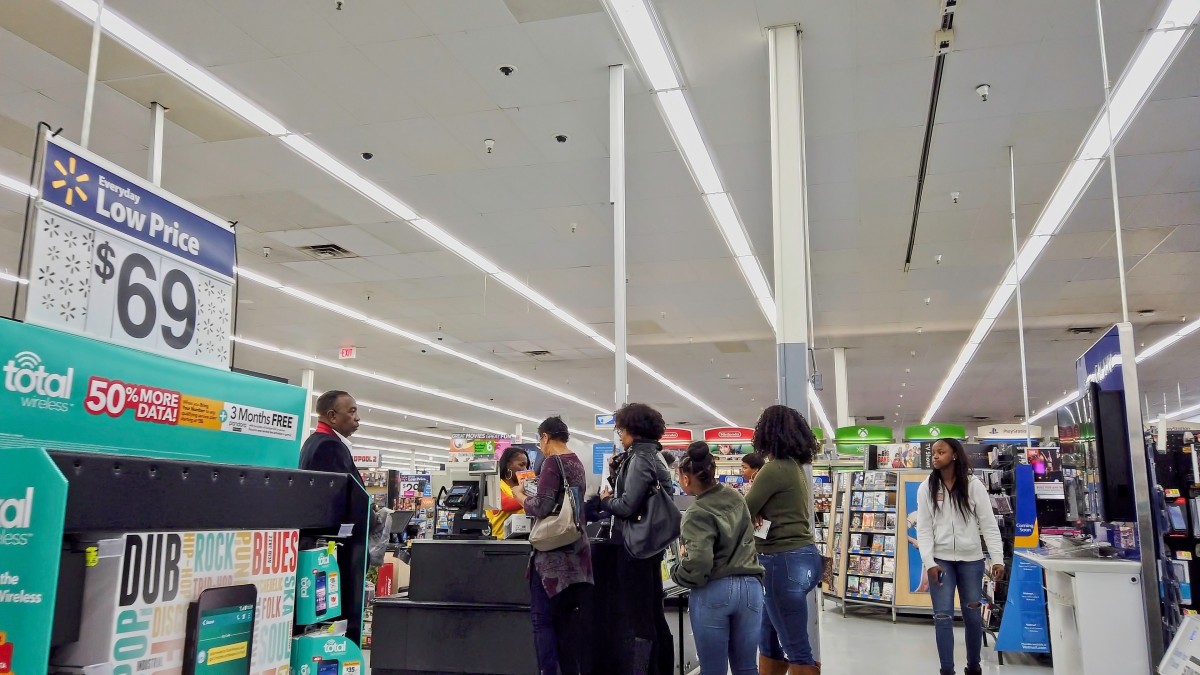 Another upside inflation surprise
US March CPI came in a tenth of a percentage point higher than consensus – headline 0.6% month-on-month/2.6% year-on-year while core rose 0.3% MoM/1.6% YoY. Energy rose 5% on higher gasoline prices with transportation rising 2.7% MoM on higher vehicle prices, insurance and fares. Meanwhile, recreation rose 0.4% after a 0.6% MoM gain in February and truck and car rental prices increased 11.7% and lodging away from homes (hotels) rose 3.8% MoM. These are perhaps signs that the higher demand on re-opening is giving entertainment/travel companies some pricing power to expand profit margins.
The YoY rate for headline inflation will continue to climb over the next few months as prices levels in a vibrant, stimulus-fuelled, re-opened economy contrast starkly with those of 12 months before when lockdowns led to companies slashing prices in a desperate search for sales and cash flow. We think headline inflation could temporarily move above 4% YoY with core (ex-food and energy) CPI potentially breaching 3%.
US CPI with ING forecasts (YoY%)
(Click on image to enlarge)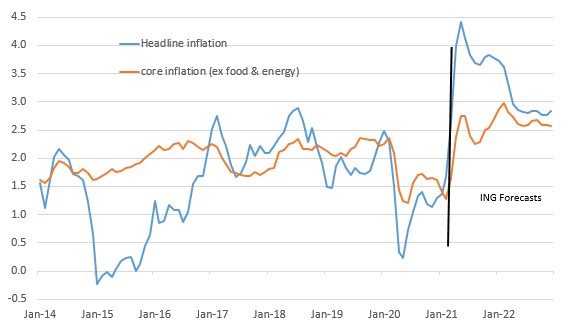 Source: Macrobond, ING
Corporate pricing power is improving
The Federal Reserve is fully expecting to see some strong readings over the next few months, but they have been arguing that significant spare capacity in the economy means that this is unlikely to last with inflation set to drop back again towards the 2% target relatively swiftly.
We are warier and see scope for a more protracted period of above-target inflation. Pipeline price pressures are continuing to build with annual producer price inflation already running at a 10-year high of 4.2% while tomorrow's import price inflation is expected to rise to 6.5% YoY, which would be the fastest since January 2012.
Disclaimer: This publication has been prepared by the Economic and Financial Analysis Division of ING Bank N.V. ("ING") solely for information purposes without regard to any ...
more