US Markets Race China To The Bottom – Can We Avoid Their Fate?
There's no question about it, China is a disaster.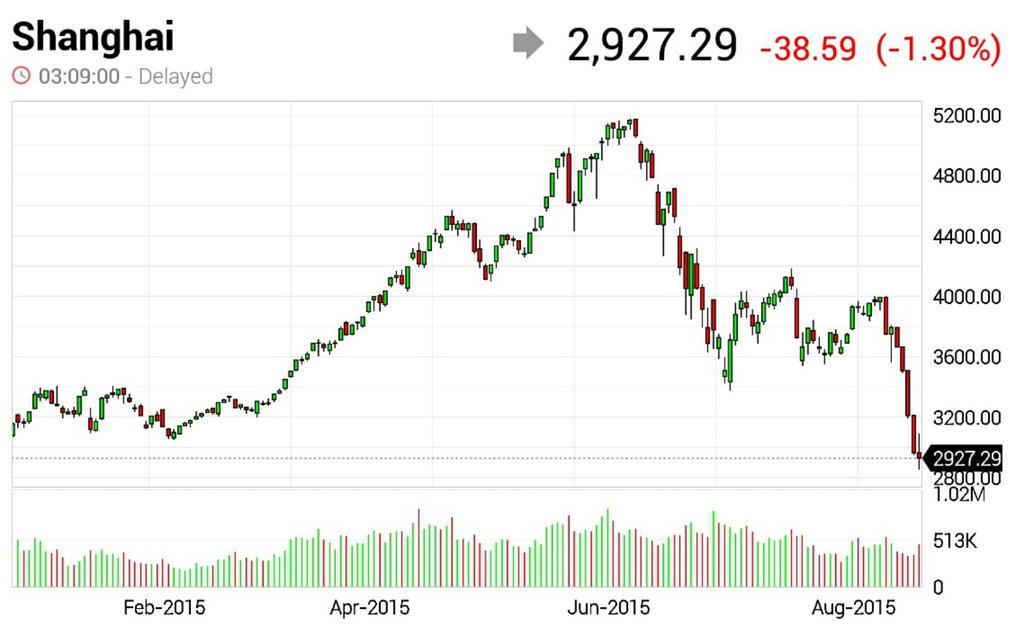 Though officially down "just" 1.3% for the day, the Shanghai Composite fell 3% into the close, once again failing the 3,000 line, which is 42% off the June highs, just 60 days ago. We knew China was going to collapse, that was never in doubt. In fact, in our June Trade Review, my comment to our Members was:
I don't want to be overly dramatic about this stuff (and we are short on both China and Japan through FXI ($51.85) and EWJ ($13.26) as well as short the US markets as full disclosure) but I'm not going to let my people go through what people went through in 2008 if I can help it. If you remember, it was a very slow roll to collapse while the markets made record highs in 2007/8 as well.
FXI topped out just over $52 and is now $35, down 32.6% and Japan's EWJ bottomed out at $11.25 yesterday, down 11% over the same period. Our own markets only just begun selling off last week but are catching up fast with the S&P falling from 2,100 to our 1,850 target, a 12% decline in very short order. The Nasdaq, however, completed a 22.50% drop yesterday, briefly making a red box on our Big Chart for the first time since last October:
Click on picture to enlarge
We need to keep a close eye on Japan, who are a lot closer to China than we are (geographically and economically). If they are able to hold up in the face of China's collapse, we should be able to as well. Keep in mind (see that review) that my expectations for a 10% correction in the US markets was BECAUSE we thought China would collapse – so this is very much in-line with our expectations.
However, now we have to worry about all the traders who didn't see this thing coming from a mile away and have been caught with their pants down on this sell-off.
It is good news for followers of our 5% Portfolio,where we have a bullish play on Southeby's (BID), who should benefit from an onslaught of volume this quarter, as well as an uptick in appraisal requests. We have been taking the opportunity to pick up a few stocks cheaply and I just sent out an alert this morning with 3 new positions for our Member Portfolios as we have (thankfully) tons of cash on the sidelines, so it's a good idea to take a few shots – even if we're not sure it's a bottom yet.