US: Jobs Bonanza Has Much Further To Run
March experienced another huge jobs figure and with people movement and activity picking up strongly through 2H March we have to pencil in a 1 million plus reading for April. It's not inconceivable that all the jobs lost during the pandemic are regained before year-end, which if the case it would mean Federal Reserve rate hikes could come as soon as next year.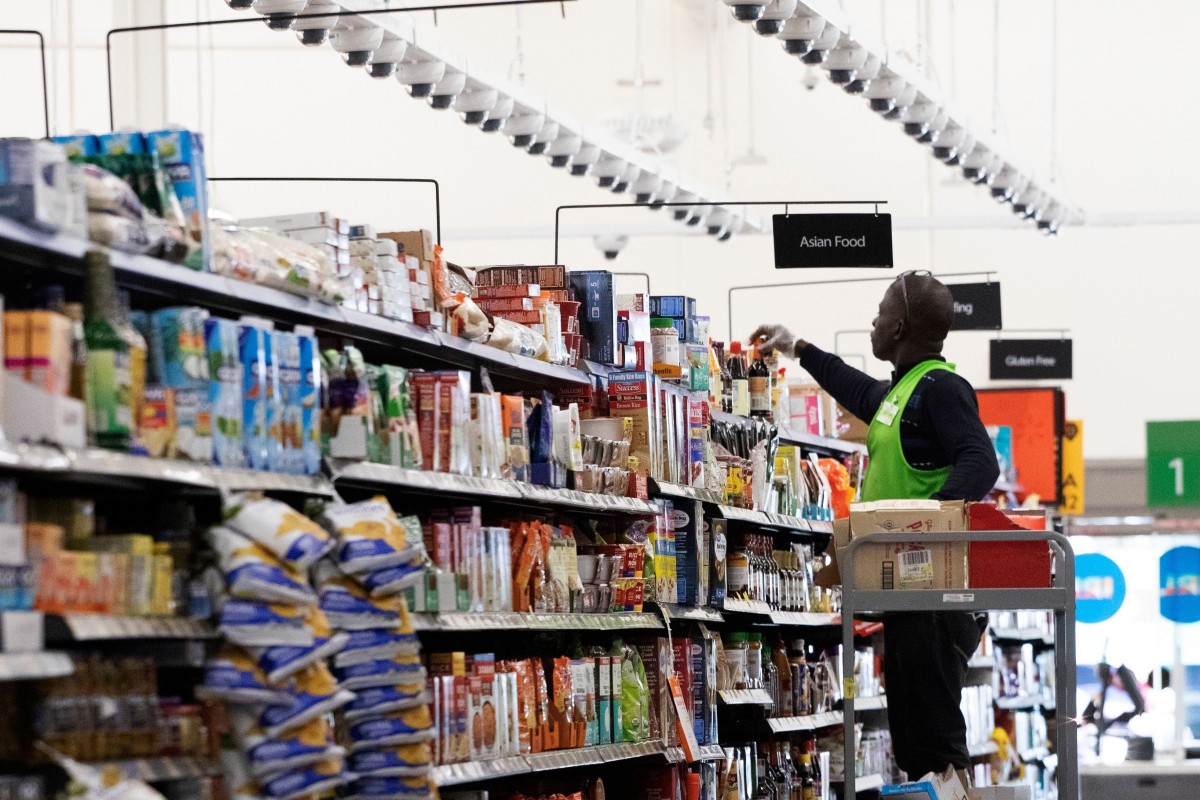 Jobs surge on weather and the re-opening
March has produced a fantastic US jobs report with employment rising 916k versus the 660k consensus with 156k upward revision to the past two months. Private payrolls rose 780k and the unemployment rate dropped to 6%.
We had been looking for a good figure as better weather in March versus February, a strong vaccination program roll out and ongoing re-opening steps being taken by the individual states lift sentiment, activity and the need for workers.
The improved weather story clearly boosted construction, which rebounded 110k and the re-opening led to a 280k gain in leisure and hospitality. Government also jumped 136k with trade and transport up 94k. Nonetheless, there is still a long way to go before the jobs market is fully healed as the charts below show employment in virtually all sectors remains below pre-pandemic peaks.
Employment is climbing back - change in payrolls peak to trough and peak to current (millions)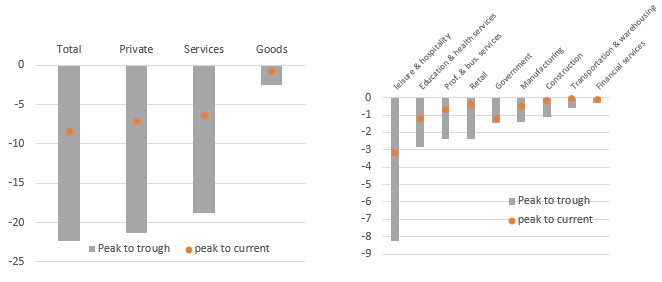 Source: Macrobond, ING
People are on the move and that means more work - 1 million+ jobs in April
Having had the week off traveling around Nevada, Arizona, and Utah, I can tell you people are out and about spending money with the $1400 stimulus payment being put to good use. Wherever I have been, restaurants have queues outside (pandemic restrictions are, admittedly, still in place) while flights are full and highways and National Parks are busy. This reinforces the evidence on dining and flight taking from Opentable and the TSA (see charts below).
With more and more movement there is more and more demand, resulting in the need for more and more workers. New York is lagging well behind on all measures but is at least showing signs of moving in a positive direction. Given continuing upward moves in the daily restaurant and flight data through the second half of March we should be looking at jobs growth figure well in excess of 1 million in April – remember the data are collected the week of the 12th of each month so 2H March job creation shows up in April data.