US: Growth, Inflation, Rate Hikes
A superb ISM services report follows hot on the heels of a strong ISM manufacturing survey and a bumper jobs report. The stimulus-fueled economy is bouncing back as Covid restrictions are eased. With employment and inflation pressures on the rise too, markets are right to increasingly price in the prospect of a 2022 rate hike.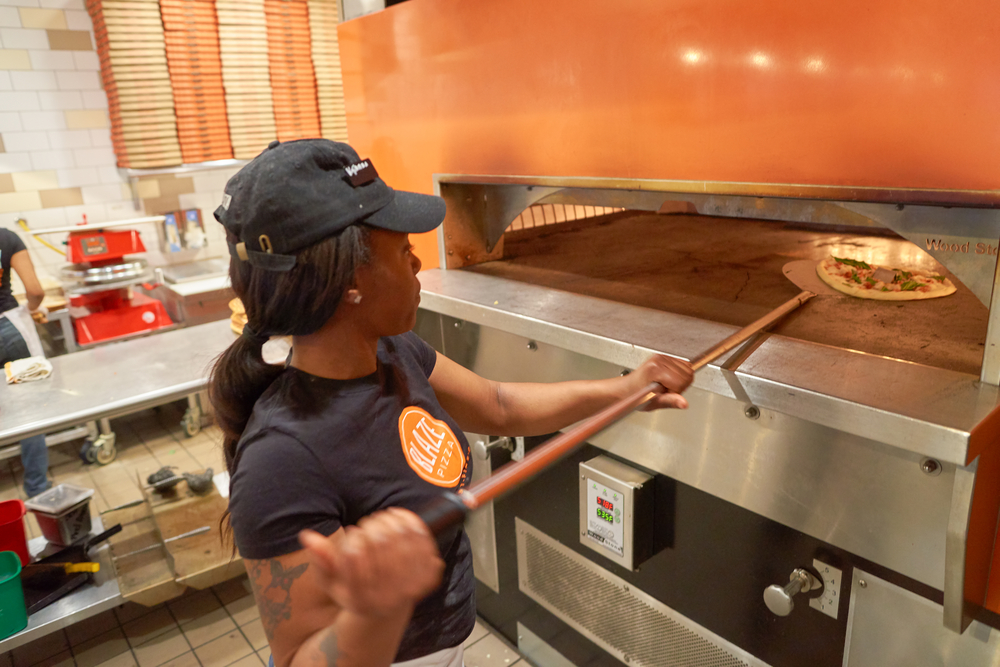 A new high for service sector growth
The March reading of the ISM services index jumped to a new record high of 63.7 from 55.3 – significantly above the 59.0 consensus forecast. Admittedly, the data only goes back to 1997, but it underlines the story that with Covid vaccinations proceeding well and restrictions on movement being eased, the stimulus-fueled economy is taking off.
ISM headline indices
Source: Macrobond, ING
Employment and inflation gathering momentum
Among the key sub-components, business activity jumped to 69.4 from 55.5 and new orders rose to 67.2 from 51.9 with employment at 57.2 versus 52.7 in February – the number corresponds to the % of respondents replying positively and half of the percentage of respondents saying things are the same as last month.
Inflation pressures also continue to rise with prices paid at the highest level since 2008. This is the same message we got from the manufacturing ISM index last week and shows that the US economy is broadly bouncing back across all sectors.
ISM prices paid components
(Click on image to enlarge)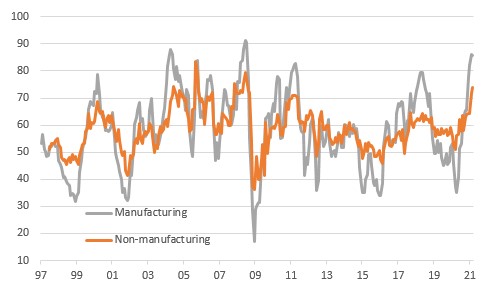 Source: Macrobond, ING
It also suggests that last Friday's 916,000 increase in employment will likely be beaten in April with more spending and more people movement requiring more jobs to meet the demand. We expect to see 1 million-plus monthly job gain readings through to June as Covid containment measures are eased further.
Tough questions for the Federal Reserve
With today's report offering more evidence of accelerating activity, strengthening jobs creation, and rising price pressures a late 2022 rate hike looks increasingly likely. Remember too that this is before the economy feels the full effects of the Build Back Better program announced by President Biden last week.
Disclaimer: This publication has been prepared by the Economic and Financial Analysis Division of ING Bank N.V. ("ING") solely for information purposes without regard to any ...
more