US Frictions Make The Fed Feel The Heat
Evidence of supply chain strains and capacity bottlenecks in the US economy continue to build. Amidst vigorous, stimulus fuelled demand the corporate sector is gaining clear pricing power, which could make inflation a more pressing issue for the Federal Reserve.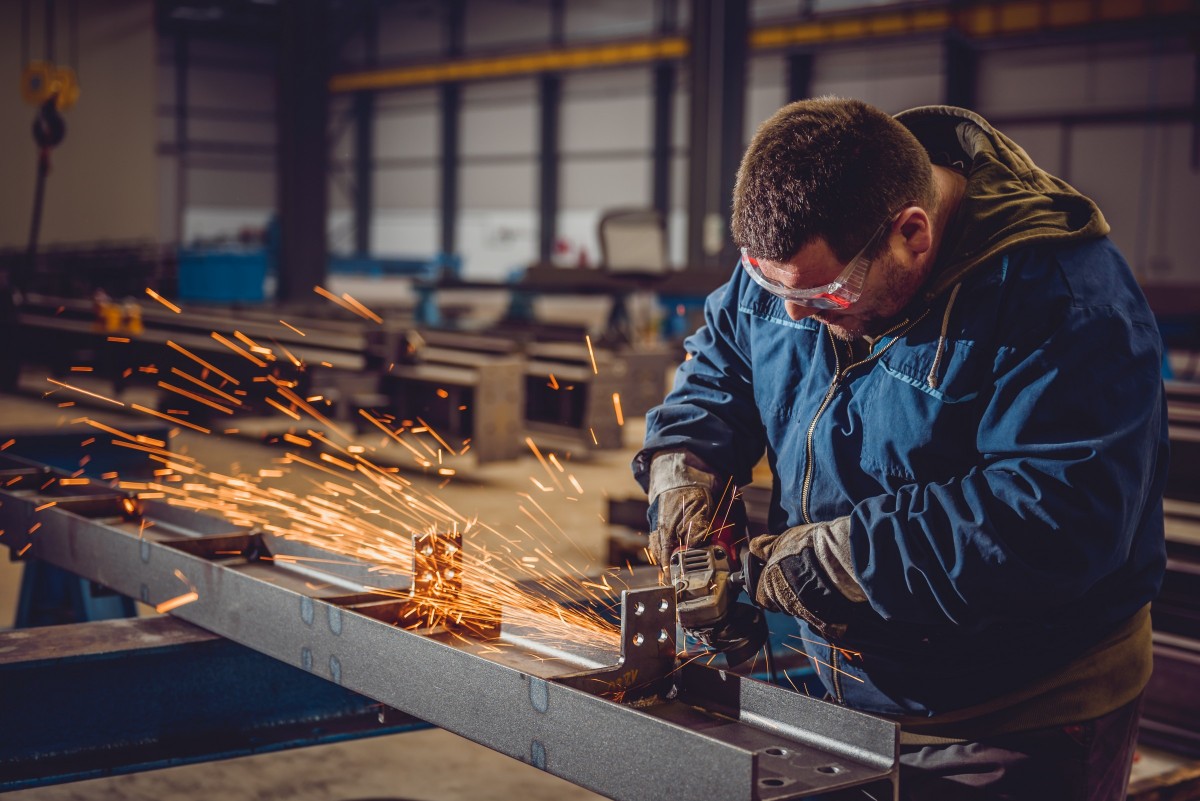 Investment outlook is strong
Quite a lot of US numbers have come through today. They broadly show ongoing strong economic activity, but they also hint at problems in the supply capacity of the economy that could limit both the growth potential of the US while allowing inflation rates to stay higher for longer.
Durable goods were a little softer than hoped, but upward revisions mean that in $ terms it is broadly in line with expectations. New orders rose 2.3% month-on-month, led by a 27.4% increase in civilian aircraft orders after Boeing had a decent month. Non-defense capital goods order excluding aircraft – the so-called core measure of manufacturing orders that the Federal Reserve follows closely due to its good lead for capital expenditure – fell 0.1% versus expectations of a 0.6% gain. However, there were some upward revisions and the annual growth remains very strong at 23.5%. The chart below shows that we should still be looking for a sharp acceleration in investment spending within the 2Q GDP report.
US durable goods orders points to a jump in investment spending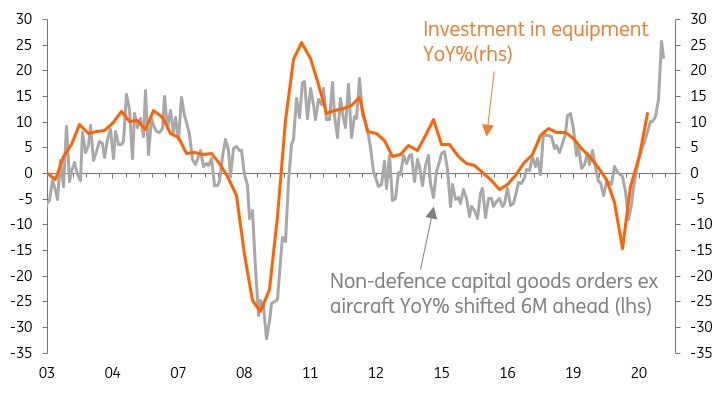 Source: Macrobond, ING
But demand is outstripping supply
Today's report also supports the numbers within the ISM release showing new orders are strong. The problem is actually fulfilling those orders with the ISM reporting that the backlog of orders at US manufacturers are at all-time highs with supplier delivery times the worst since 1974. At the same time, manufacturers know that their customer inventory levels are at all-time lows and this implies that companies have the sort of pricing power not experienced for many years. With costs rising across the board they know they can pass these on and there is little their customers can do given their desperate search for inventory.
Disclaimer: This publication has been prepared by the Economic and Financial Analysis Division of ING Bank N.V. ("ING") solely for information purposes without regard to any ...
more