Uranium Got You Down? Better Days Are Ahead: Cantor Fitzgerald Canada's Rob Chang
TM editors' note: This article discusses a penny stock and/or microcap. Such stocks are easily manipulated; do your own careful due diligence.
Uranium's price has been low and stagnant for years, but that's going to change, says Rob Chang of Cantor Fitzgerald Canada. Chang foresees volatility as the 2020 uranium deficit draws closer and demand for the limited stockpile drives the price up. In this interview with The Energy Report,the analyst points out that investors can find bargains throughout the space, and describes a handful of companies he considers particularly interesting.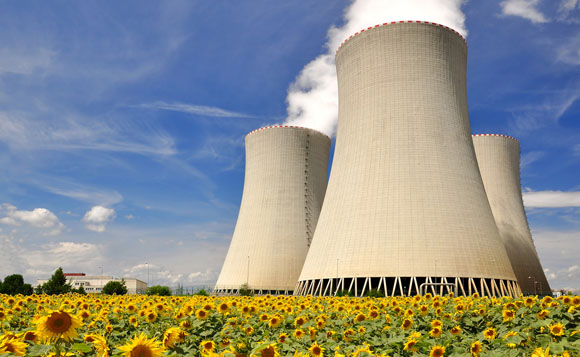 The Energy Report: The uranium spot price balloon has lost air again and is back down in the mid-$30/pound (mid-$30/lb) range. It was stalled there for months last year. What pushed the spot price up in the first place? Why is it falling now?
Rob Chang: The uranium spot market is generally pretty thin, and any number of transactions on either the buy or sell side could push it in any direction. What's moved it higher recently could be the news of Japanese reactor restarts happening this summer. A couple of reactors are set to restart in the next few months or so, and we believe that helped push the price along a little bit.
But the spot price really depends on near-term utility demand. I think that's the key point here. In terms of utility demand, according to the numbers that we've seen, globally about 15–20% of uranium requirements for 2016 onward are still uncovered. Between now and the end of 2016, there needs to be some buying, either in the spot market or through some other means, to cover those requirements. We saw a bit of a lift because of that need, but certainly there hasn't been a big rush back toward buying uranium ex-spot yet.
TER: I've heard repeatedly that the deficit is going to occur in 2019 or 2020. Why aren't the mining companies moving ahead to address the deficit they know is coming?
RC: Right now, there is no incentive. For them to spend the money to do the exploration or to develop a uranium project, they need to have a price that justifies the capital that's required to get that going. Based on what I've seen, that magic number is probably in the $80/lb range for a meaningful amount of supply to come online. Currently, we're sitting in the mid-$30s/lb. To justify any project, a company would need a return of, let's say, at least 20%, but likely much, much higher. At a $35/lb, why would anyone spend the money to develop a project? That's where we're stuck.
Everyone knows that prices need to move higher for additional supply to come, but utilities, seeing excess inventory in the market, have been sitting back and only buying what they need when they need it. At some point this will come to a head, and prices will need to move simply because utilities will need to buy and the spot market is thin. At that point there will be a big scramble to see who can put on production quickly enough to satisfy the demand. It will be very interesting, and it's the primary reason why I believe there's going to be a violent price increase.
TER: Is the long-term price following the same trajectory?
RC: We believe it will. Currently, it has not. It's been pretty static. However, as activity in the spot market picks up, we expect to see term prices move higher as well.
TER: Japan Atomic Power Co. (JAPCO; private) and Tokyo Electric Power Co. [9501:OSE; TKECF:OTCPK]; TEPCO) both have reported selling some of their uranium stockpiles. Is that going to further deflate the price?
RC: I think that might be the reason we saw a step back in uranium prices recently. JAPCO's sale was earlier, and TEPCO's was more recent. However, I think the latter's news is a bit overblown.
TEPCO stated that it was going to reduce its inventories from current levels (17,570 tonnes of uranium/tU) to pre-Fukushima levels (16,805 tU). The 765 tU difference translates into just under 2 million pounds of uranium (2 Mlb). This figure is the potential amount of new material that may be available in the spot market, and while it is a decent amount, I would argue that it will not notably weigh on the market. A larger, 19,317 tU figure that was mentioned likely includes uranium deliveries scheduled for this year under long-term contracts. TEPCO has likely been returning this contracted material to producers for a while post-Fukushima, as evidenced by the fact that TEPCO's inventories only marginally increased from pre-Fukushima levels, yet the company has not canceled any contracts and has not consumed any uranium via operating reactors in years.
"The time is right for uranium investing because we see the volatility on the upside rather than on the downside."
So TEPCO likely is not doing anything new, but instead a news agency happened to find a report within TEPCO that described this process and made it public. My belief is that TEPCO was always planning on reselling the material, as it usually does. If you look at it, a 2 Mlb increase in inventory doesn't quite make sense for a company that was getting deliveries each year for several reactors that require more than that amount to operate annually, if they are running.
TER: This sale might suggest that Japanese utilities are cutting back on their purchases. How would that affect the uranium space?
RC: Japanese utilities generally have throttled back on taking deliveries of their purchases. There have been very few, if any, outright cancellations, as far as I've heard, over the past few years since Fukushima. The companies know they don't need to take it all in, so some have been returning uranium to the producers and having the producers resell it in the market. That's why we've seen price weakness for the last three years; the producers have material that was earmarked for Japan that has come back, and they sell it through other means.
Disclosure:
Tom Armistead conducted this interview for Streetwise Reports LLC, publisher of more