Turkish Industrial Production Remains Upbeat In December
Industrial production in Turkey signals another strong GDP growth number in the fourth quarter, despite increasing Covid-19 cases and more lockdowns.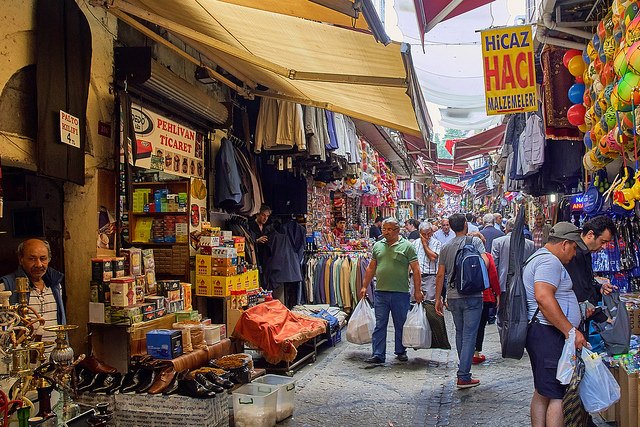 Source: Flickr
PMI vs IP

Source: TurkStat, Markit, ING
Industrial production in Turkey (seasonal and calendar adjusted, SA) continued to increase in December by 1.3% month-on-month, showing strengthening economic activity despite increasing Covid-19 cases and more lockdowns. In year-on-year terms, industrial production (calendar adjusted) reported another higher than expected figure at 9.0%, pulling the index to another peak.
After a jump in the third quarter, thanks to reopening of the economy and large credit expansion along with other stimulus measures, industrial production continued to grow in 4Q and turned out to be 4.8% quarter-on-quarter, showing strong performance with lagged effects of supportive policies and relatively soft quarantine measures in the second wave, designed not to impact production.
Among broad economic categories, all groups recorded positive growth rates on a sequential basis in 4Q, indicative of a broad-based recovery.
Capital, intermediate and durable goods turned out to be above 5% QoQ growth rates. Among manufacturing sectors which contributed the most to industrial production performance, only five with relatively lower weights out of 24 contracted in this period.
The industrial production numbers signal another strong GDP growth in 4Q, likely to pull the annual increase in 2020 to above 1.5%.
While the January manufacturing and sectoral PMIs hint at an extension of this performance into 1Q21, construction and services related indicators, i.e. turnover, confidence signal some moderation lately, though still at relatively high levels.
Given this backdrop, it is too early to conclude a rapid momentum loss for early 2021 despite financial tightening and credit deceleration.
Disclaimer: This publication has been prepared by ING solely for information purposes irrespective of a particular user's means, financial situation or investment objectives. The information ...
more