E

Tuesday Talk: How're You Doing Neighbor, Eh?
The Canadian economy is starting to get into post-pandemic gear. Consumer prices have been rising and people have been returning to work. The government hopes the increased pace of vaccinations will halt the effects of the third COVID-19 wave currently hitting Canada. As of last week 24% of the population had been vaccinated. Still there are caution lights flashing, suggesting a bumpy ride back to recovery may be in store.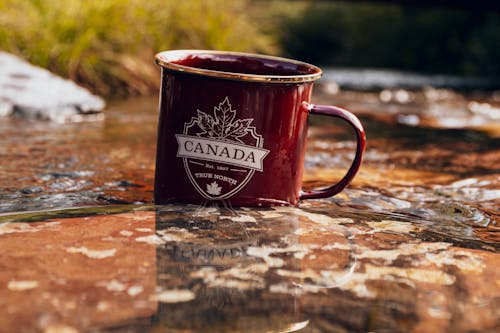 TalkMarkets contributor Alex Sakharov writing in Canadian Retail Sales On Wednesday May Be The First Wake-Up Call is concerned that many of the current rebound statistics being reported are due to an ease in COVID restrictions and increase in economic activity in March before the current third pandemic wave hit the country. In the article Sakharov reports on several mixed signals which could stymie a Canadian recovery:
"The Bank of Canada signaled about hike rates possibility earlier than expected and decided to adjust the (bond buying) program to a target of $3 billion weekly net purchases of Government of Canada bonds, which means a 25% cut. Following the Bank of Canada decision, CAD strengthened against major currencies." (FXC)
"This decision affected the bond market first, causing a slight increase in the 10Y bond yield to 1.559%. This growth was short-lived, and the yield stabilized over the following days at 1.520%. The bond purchase program cutback implies a gradual rise in yields. In the future, it may lead to the spread between 10-year Canadian and U.S. bonds above zero."
"If retail sales data on Wednesday, April 28 are worse than forecasted, it will be a first wake-up call. ADP Nonfarm Employment change data in mid-May will show how the business responded to the pandemic third wave. If retail sales rise over 4.0%, then the Canadian dollar is likely to rise against the GBP, EUR, and JPY."
In a TalkMarkets exclusive Canada's Jobs Recovery From The Pandemic Downturn Is Very Different From Past Recessions contributor Arthur Donner discusses the effects of "The see-saw pattern of Canada's economic response to the pandemic has also been reflected in an uneven pattern of the job's recovery."
"For example, in March Canada recorded a huge 303,000 rebound in employment and a decline in the unemployment rate to 7.5% from the previous month's 8.2% level. Most of the jobs gained in March were in the hard-hit service-producing industries. In particular, the retail sector fully recovered its hefty January losses with employment increasing 95,000 in March. As well, the information, culture, and recreation services industry added 62,000 jobs in March, representing the first monthly increase since September 2020. Canada's labor force participation rate has nearly returned to its pre-crisis level."