E

Tuesday Talk: A January Jolt To Start The Year
Metals - "The metals complex started the new year on a strong footing, driven by tailwinds from negative US real yields and a weaker dollar. Spot gold had a breakout, trading above US$1,900/oz for the first time since early November, reaching a high this morning of a little over US$1,945/oz. Similarly, spot silver prices have also strengthened, with prices hitting a high of US$27.56/oz yesterday (Monday). Turning to industrial metals, the weaker dollar has been a driving force behind the strength that we have seen across markets. LME nickel led the way, with the metal rallying more than 4%, and hitting an intraday high of US$17,520/t...This strength has continued in trading today."
Agriculture - "Soybeans have continued their bull run, with the CBOT March contract trading well above US$13/bu, on the back of tightening supply prospects from Latin America, along with robust Chinese demand...Sugar and ICE No 11 sugar prices have been trading firm, with prices briefly trading above USc16/lb yesterday, levels last seen back in 2017."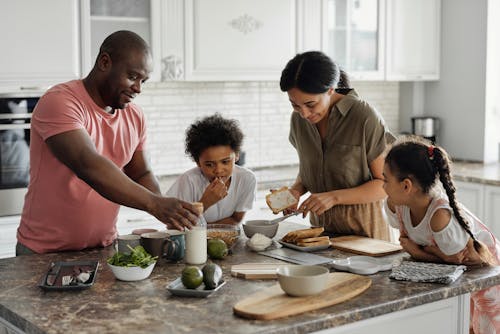 Moving to a look at some other economic indicators, TalkMarkets contributor Ironman brings us the latest tabulations in Median Household Income In November 2020 as to how the pandemic has affected American households after nearly one year. It is interesting to note, that median income while having fallen from it's high at the beginning of 2020 seems to be ending the year close to 2019 levels. Ironman does note that the December lockdown in California where 1 in 8 Americans reside could lower the latest (November 2020) estimates. Still, Ironman projects that the: "initial estimate of median household income of in November 2020 is $66,167, an increase of $101 (or 0.15%) above the initial estimate of $66,066 for October 2020."
See the following chart and read the full article for additional details.
Contributor John Galt while anticipating sharp rises in EPS in 2021, expects the prices of many stocks to contract in the new year due to overreaching valuations accrued in 2020. Writing in Stocks Set For Multiple Contraction In 2021, Galt makes some observations, (charts included) about the mismatches between EPS and stock prices and the pace of the economic recovery as well as some surprising comments about the tobacco industry.