Tsunami Warning
The stock market is trading at more than three standard deviations above its 50-day moving average (courtesy Doug Kass).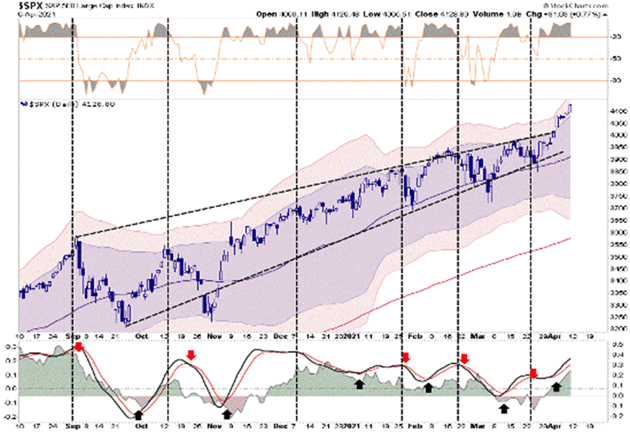 Source: Doug Kass
Our friend Lance Roberts at Real Investment Advice offered these two charts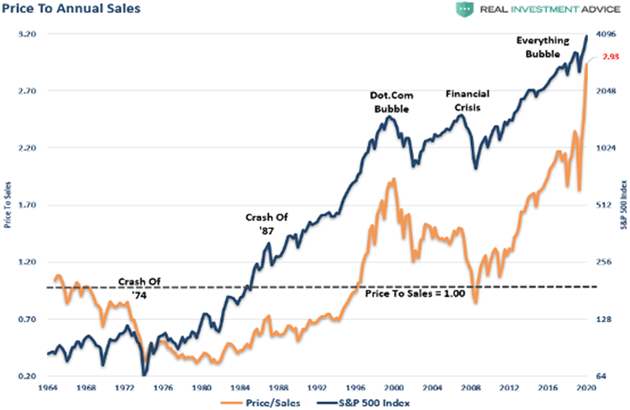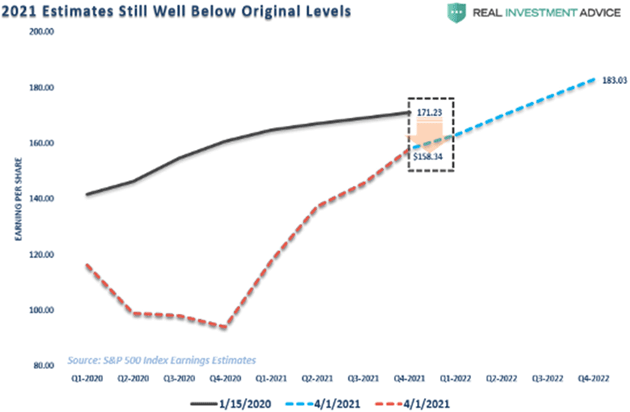 Source: Real Investment Advice
I don't know of a time when valuations and markets were more stretched than they are right now. I also don't remember a time when monetary and fiscal stimulus was more than it is right now. I would not be surprised to see the market rise considerably more from here.
That being said, let me repeat what I said last week. I do not want to play the stock market or bond market game. There are other, more profitable games with much less risk. I am not bearish. I am 100% invested and as aggressive as I have ever been in my life. Just not in index funds.
CPI inflation has a real chance of approaching 3% and maybe 4% this year. Something could easily become the tipping point (it literally doesn't matter what it is) that makes the market roll over 20% or more.
In that scenario, I will bet you a dollar to 47 doughnuts the Federal Reserve steps in, and in giant size. If that's not enough, then some clever lawyer will find a loophole to allow the Federal Reserve to enter the stock market through the back door. Or Janet Yellen will walk over to Nancy Pelosi and say we need a bill letting the Fed be more aggressive. Literally nothing will be off the table. When you are in the middle of a crisis, you do whatever it takes.
Will it work? Who knows? I truly don't know what will happen. We are exploring brand-new territory this decade. The new era we are entering can bring challenges as well as opportunities. Time to think about changing your game if you are still playing the old one.
Disclaimer:The Mauldin Economics website, Yield Shark, Thoughts from the Frontline, Patrick Cox's Tech Digest, Outside the Box, Over My Shoulder, World Money Analyst, Street Freak, Just One ...
more