Trading With *Failed* Breakouts On Friday
Gold Futures (GC):
(Click on image to enlarge)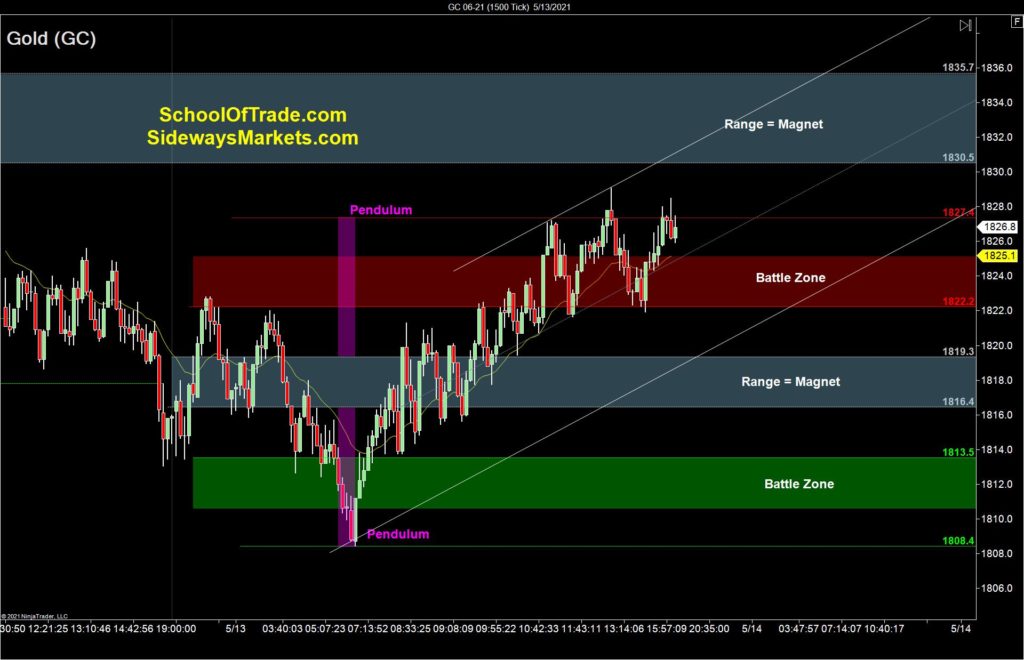 Gold Keys to Success:
It was a "range day" with the bulls completing their 'pendulum swing' target to the upside.
Sellers will be looking for shorts going back into the range, but they'll need to respect the bulls momentum
Buyers will be looking for ways to get long but we haven't seen any jump off the moving-average so they'll need to stay patient for a breakout
Best Trades for Tomorrow:
[UP] – 123-breakout to buy & 2-Try breakout to buy
[DOWN] – buyer failure to sell (or) seller failure to buy below range low
Disclaimer: Join our Free Trading Course. Joseph James, SchoolOfTrade.com and United Business Servicing, Inc. are not registered investment or ...
more