Trading Sharp Pullbacks
(Video length 00:52:22)
Wow – these markets have been RED HOT this week – but with Quadruple Witching and Contract Rollover coming at the end of this week, I'm expecting to see volatility increase – which means we need to be prepared for sharp pullbacks to give us excellent risk-reward opportunities on Thursday.
Crude Oil Gives Us Multiple Entry Points
Crude Oil is bullish with a strong run into today's close, which always tells me to look for a '2-legged pullback' and a re-test of the high.
Knowing this, I'm watching the low of this new Hidden Channel as key support for buying the next pullback.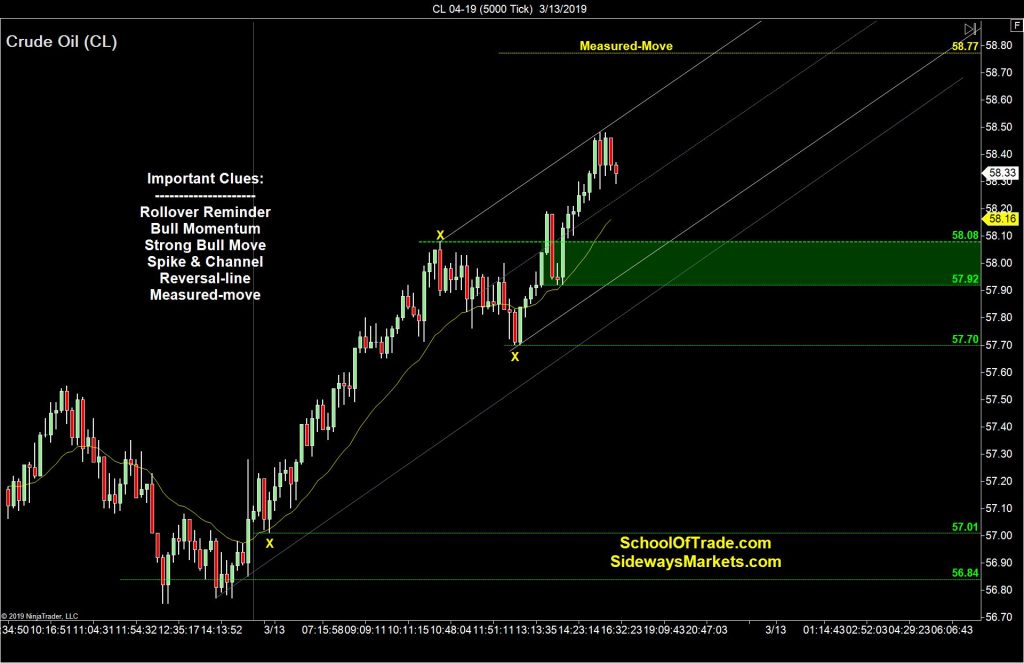 E-Mini S&P Reached It's Objective – What's Next?
E-Mini S&P is bullish into a range this evening, which tells me to stay patient for buying opportunities using seller-failures below the range tomorrow morning.
Furthermore, I'm also open-minded to buying a breakout, but I need to see the correct 2-try breakout pattern to trigger into to new highs.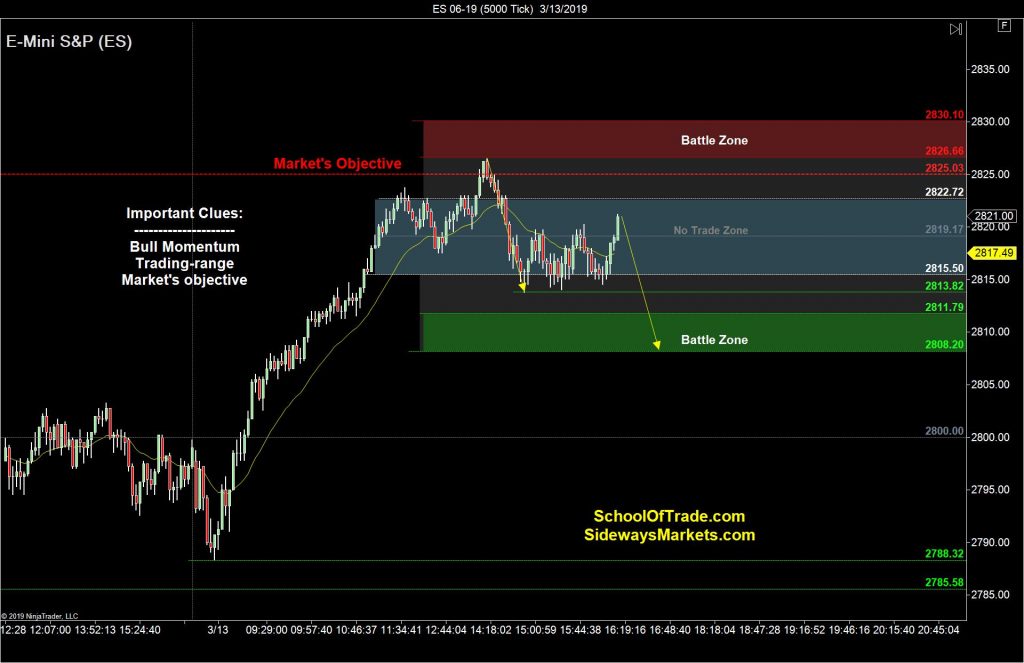 Nasdaq is a Mess – But Do You See the Flag?
Nasdaq is bullish with a flag pattern, which is a great clue because it highlights the need for us to stay patient for the market to pull back far enough off the high to give us enough open space to make the breakout-pullback pattern worth the effort.
Not to mention, we're sitting right on top of the 7300.00 round number, which could easily turn this market into a range – so patience is key on Thursday.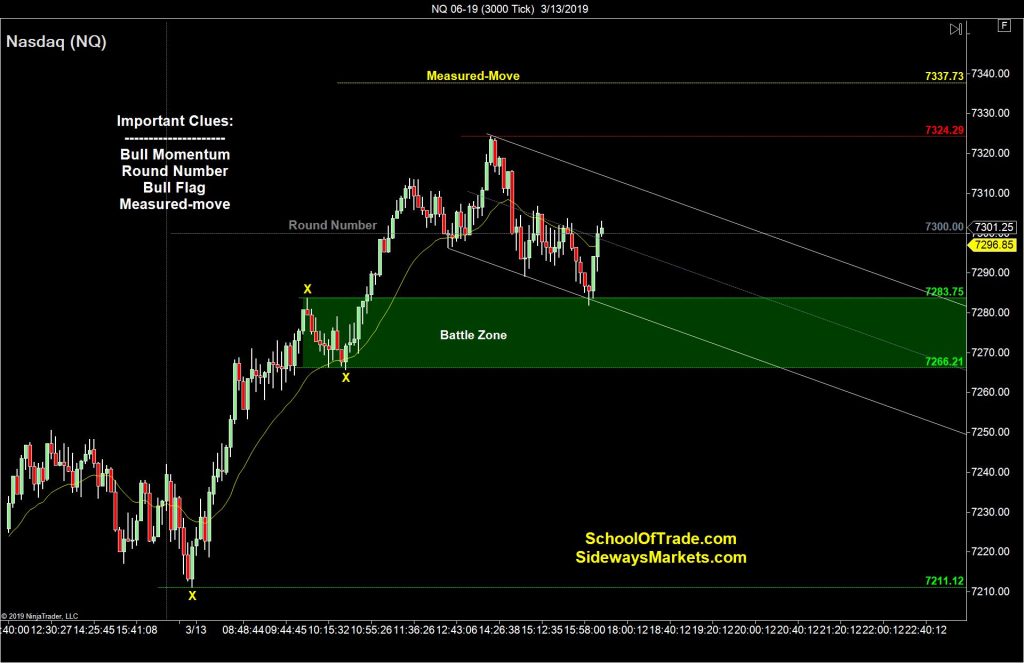 Gold Finished on Strength Today
Gold is bullish with a Spike & Channel, which tells me to look for buying opportunities after a DEEP pullback off the highs.
Its also worth considering, that this recent strong run higher may only give us a shallow pullback, and if so, I'm watching for a seller-failure pattern just below the moving-average for a second leg to the measured-move target.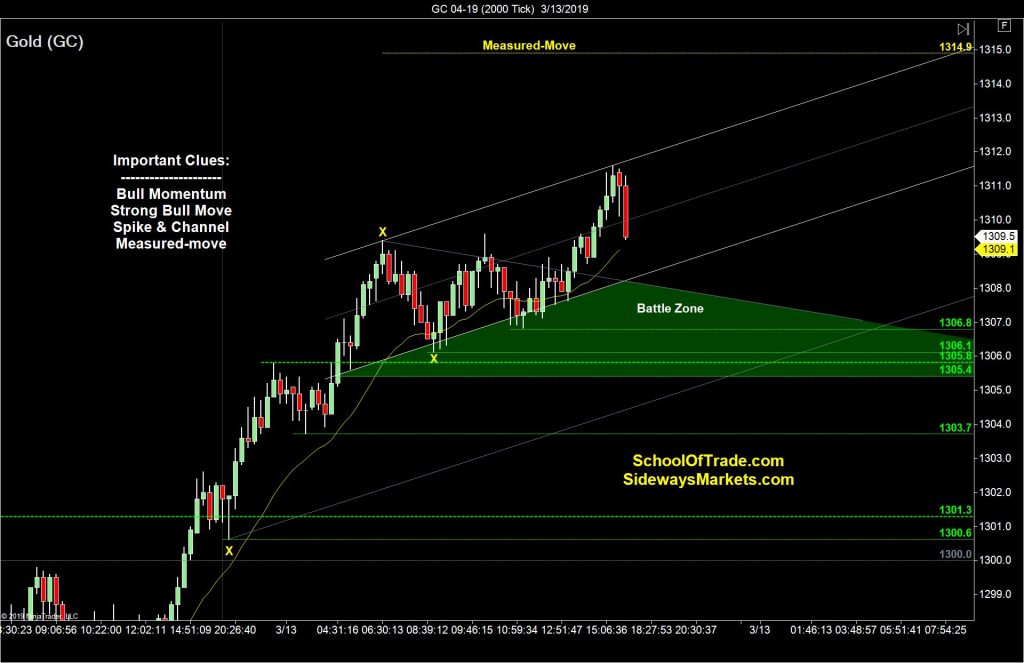 Euro Got the Target – Now Watch the Re-Entry!
Disclaimer: Join our Free Trading Course. Joseph James, SchoolOfTrade.com and United Business Servicing, Inc. are not registered investment or ...
more