Trade The Market's Mindset
We're heading into a busy, holiday-shortened week ahead of us – and with major news on the calendar and various types of range-bound markets on the charts, the secret to our success tomorrow is quite simple…
We need to get into the mindset of the market for the most reliable trade set-ups on Tuesday – are you ready?
Crude Oil is Begging Me to Chase It…(Resist!)
Crude Oil is sideways and trading in the middle of last Friday's trading-range, which reminds me to avoid the middle, buy the low, and sell the high.
Knowing this, the real secret is going to be waiting for a potential breakout and then "fading" the move back into the original trading-range using failure set-ups.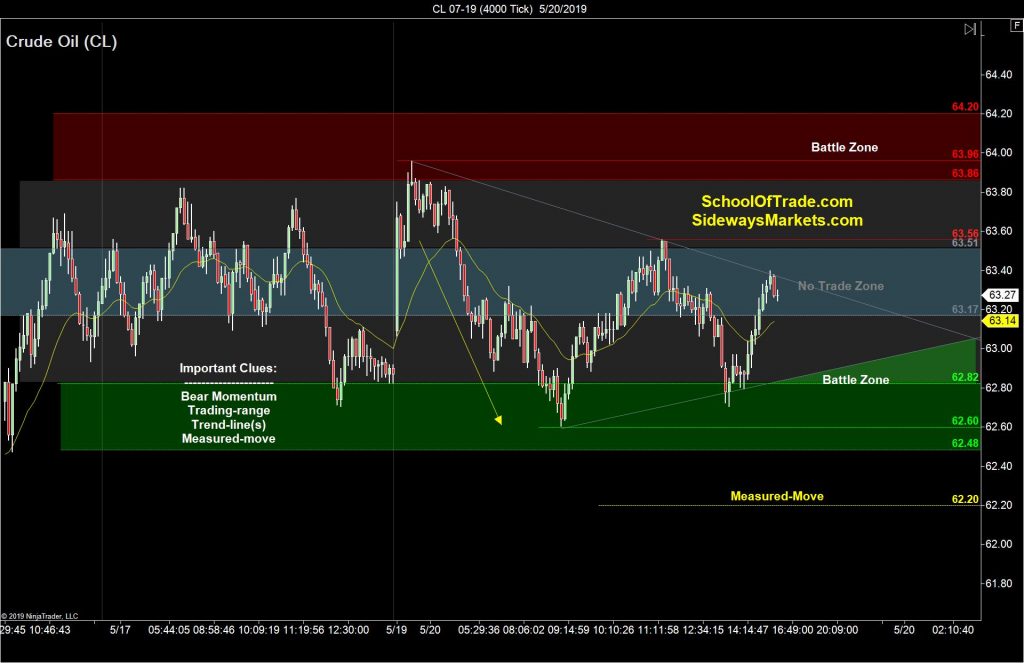 E-Mini S&P Might Get Ugly (Here's Why)
E-Mini S&P is bullish as it comes off the low of a wide trading-range from earlier in May, but don't let the bullishness fool you into chasing the move higher.
A better strategy for tomorrow is to avoid the middle of this wide range and wait for the next round of sellers to fail so I can buy into their stops, as close to the low of this range as possible.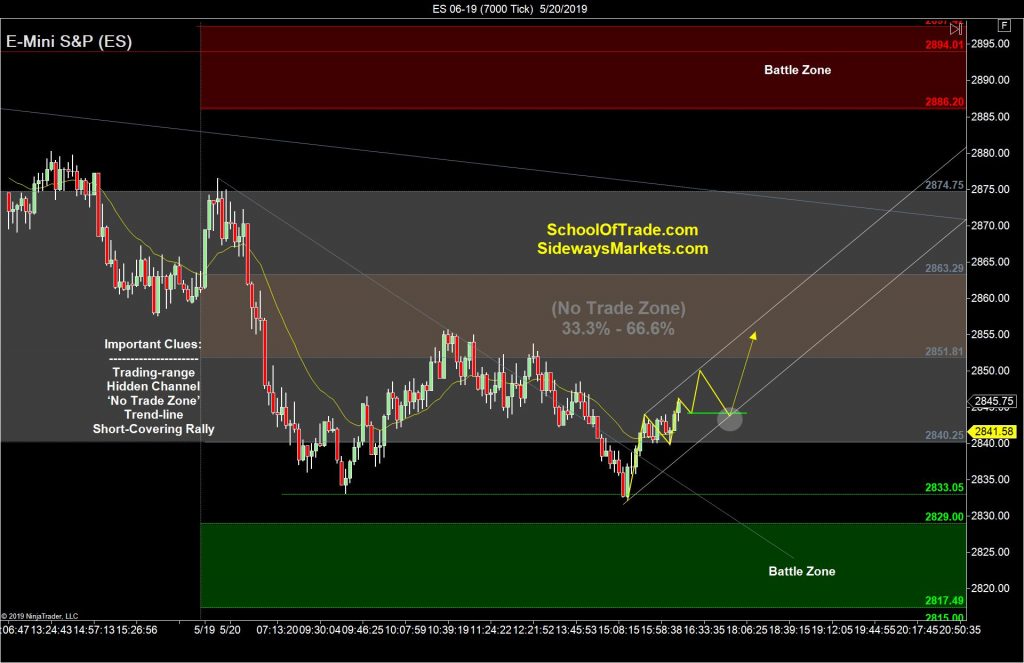 Nasdaq is Range-Bound (But Will It Last?)
Nasdaq is bearish into a trading range, which tells me to look for selling-opportunities up above the high of the range using buyer-failure patterns.
But I'm not ignoring the buy-side of this market either – knowing that the E-Mini S&P has the potential to rally higher, all we need is a 123-Breakout to start looking for buy set-ups at the low of the Hidden Channel.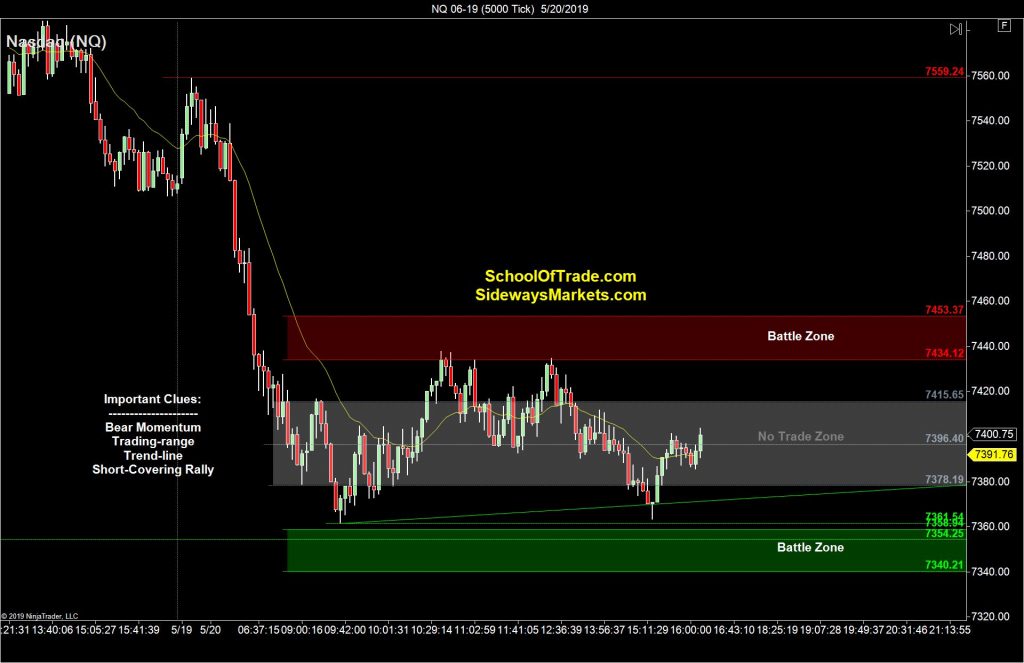 Gold is Balanced and Waiting for a Pullback
Gold is bearish and tucked into a narrow trading-range this evening, which tells me to look for selling-opportunities using buyer-failures up above the high of the range.
The tricky part is how narrow this range is –telling us the market's mindset will be waiting for a better risk-reward-ratio using much wide expansion levels, so stay patient!
Disclaimer: Join our Free Trading Course. Joseph James, SchoolOfTrade.com and United Business Servicing, Inc. are not registered investment or ...
more